In the late 1970s, the guest list at New York's legendary nightclub Studio 54 was a who's who of A-list celebrities: Cher, Jerry Hall, Andy Warhol, Debbie Harry, Truman Capote, Paloma Picasso, Diana Ross, Elton John, Michael Jackson, Brooke Shields—the list goes on.
Following a series of not-so-legit business decisions, the original Studio 54 was sold in 1980 just before the owners went to jail. While a new owner tried to make a go of it for several years, the scene was never the same and the venue closed permanently in 1988.
Nearly 40 years later, one of the club co-founders, Ian Schrager, asked journalist and documentary filmmaker Matt Tyrnauer to help him share his version of the story for the first time. The resulting film, Studio 54, will open this weekend's Indianapolis LGBT Film Festival at Newfields on Nov. 9, along with an appearance by the city's favorite charitable drag queens, The Bag Ladies.
We spoke to Tyrnauer about his film ahead of the festival.
NUVO: Why do you think Studio 54 still resonates with audiences four decades later?
TYNAUER: It was the end of something and also the beginning of something. It was the end of a period of freedom that was brought about by the sexual revolution, which was touched off by the birth control pill in early 1960s, and then continues to expand and is magnified by what was then called women's lib and gay lib.
Studio 54 was the last volcanic moment of this period. Ian Schrager says in the film that there aren't that many times in life you feel absolutely free. And that freedom went for straight, gay, bi, trans, everyone. Then [there was] the horrific emergence of the HIV/AIDS crisis in the 1980s, when that freedom was extinguished very suddenly. Deep down I think it has to do with the extinguishing of a very rare moment in the culture. As someone in the film says, "It's paradise lost."
NUVO: How would you say this film fits in with the current events when it comes to LGBTQ issues?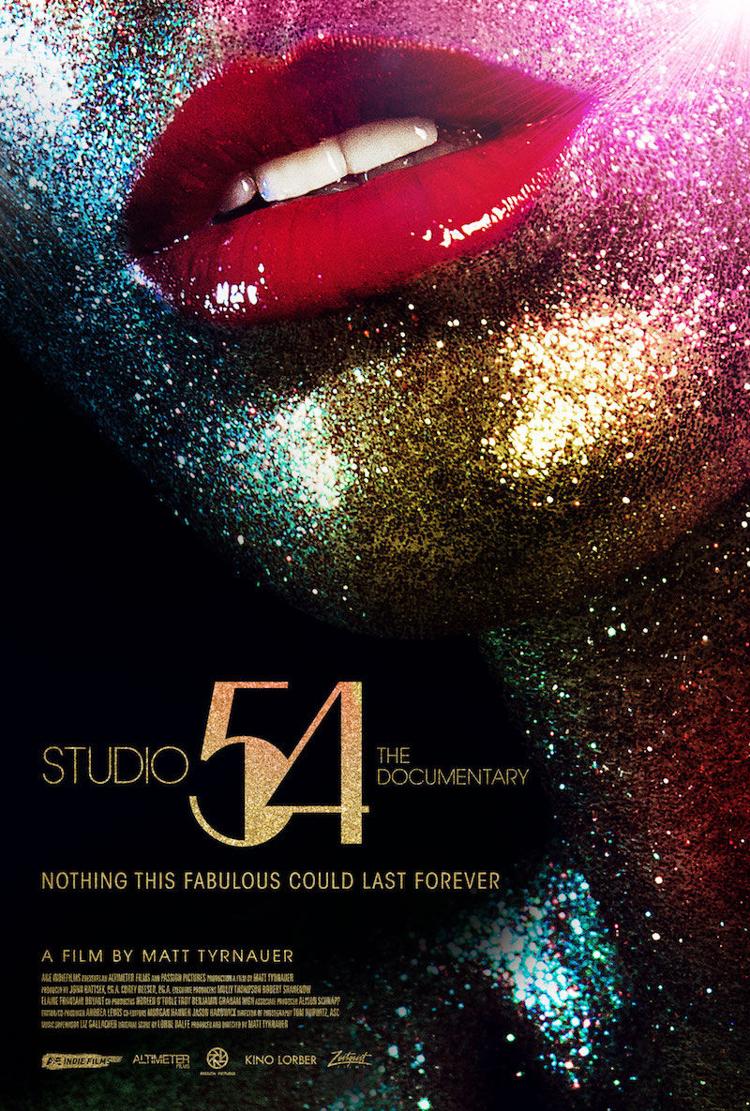 TYNAUER: It was a moment of profound expression by LGBTQ people who wanted to be seen, be acknowledged, and be free to live their lives. Studio 54 was a haven for that. It was a sanctuary within New York City for people who had a queer sensibility or were open to it or not afraid of it. It's interesting to look back on that time pre-HIV/AIDS crisis, and see what was probably the most profound and concentrated place of openness and expression for queer society in the United States at the time. Studio 54 has a real place in queer history and the movie is designed to contextualize its importance in queer history in this country.
NUVO: Did anything surprise you?
TYNAUER: Ian refers to his relationship with Steve Rubell, who died in 1989 from complications of HIV, as a marriage. He says, "I'm not sure which one was the husband and which one was the wife." This, for me, came to encapsulate their story. I thought it was a unique and wonderful story of two lower middle class Jewish kids from the outer boroughs who had a big dream and fulfilled it, but then flew too close to the sun and had a fall as quick and spectacular as their rise. That for me was a surprise because the profundity of that story and the complexities of their rise and fall were much more interesting than I could have ever anticipated.
NUVO: How did you get access to the footage for this film?
TYNAUER: There was a limited amount of [traditional footage] because they didn't let TV cameras in there regularly. However, there were rumors about several hours of 16-millimeter film footage that had been shot inside Studio 54 by NYU film students snuck in by an acquaintance who was a busboy. We found the people who shot the footage and saw that it was great. It's really the only film—literal film—shot inside Studio 54 to anyone's knowledge. I can't overstate how important and amazing it is to find not just video, but film of a place that has been rarely seen by anyone alive at this point. Never-before-seen footage on actual film was enough reason to make the movie in and of itself.
For more on the Indy LGBT Film Festival at indylgbtfilmfest.com