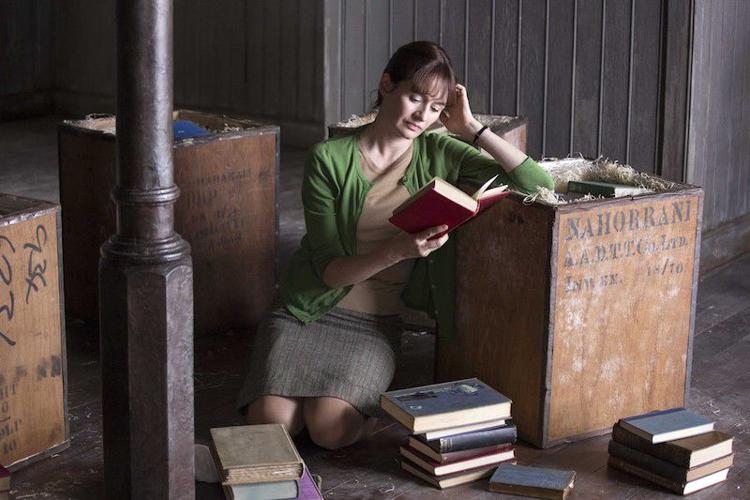 Those of us who dream of opening charming little bookshops know full well it's a fool's errand.
Those us who actually open charming little bookshops and lose our ass in the process know it even better.
Emily Mortimer learns this age-old and expensive lesson in her latest film, The Bookshop. Directed by Isabel Coixet, who also wrote the screenplay, it's a retelling of Penelope Fitzgerald's 1978 novel of the same name.
If you're the kind of person who can spend hours quietly wandering through a bookstore, this film will transport you in much the same way. At turns delightful and heart-wrenching, it succeeds in having just about everything good fiction should: a beautiful setting, compelling characters, strong plot, and universal themes that transcend its specifics.
The remaining elements of a good story--point of view and the use of literary devices--are not Coixet's strong suit, however. In the end, her ridiculous amount of foreshadowing nearly ruins the film entirely. The heavy-handedness there and in the excessive use of voiceover narration demonstrates a lack of confidence on Coixet's part--a lack of confidence in herself as the storyteller or us as the audience. Either way, it's a problem for an otherwise gem of a movie whose shine is dulled as a result.
That's the bad news.
The good news is that everything else about this movie is near perfect.
As Florence Green, the plucky widow who decides to open a bookstore in a small English village c1959, Mortimer is spot-on. Though her doe-eyed acceptance of everyone in town at face-value is a little hard to swallow in 2018, she never appears daft. There's a grit to that pluckiness that has helped her survive far more trying times than being a bookseller. She's picked herself up and dusted herself off more than once and can do it again if need be.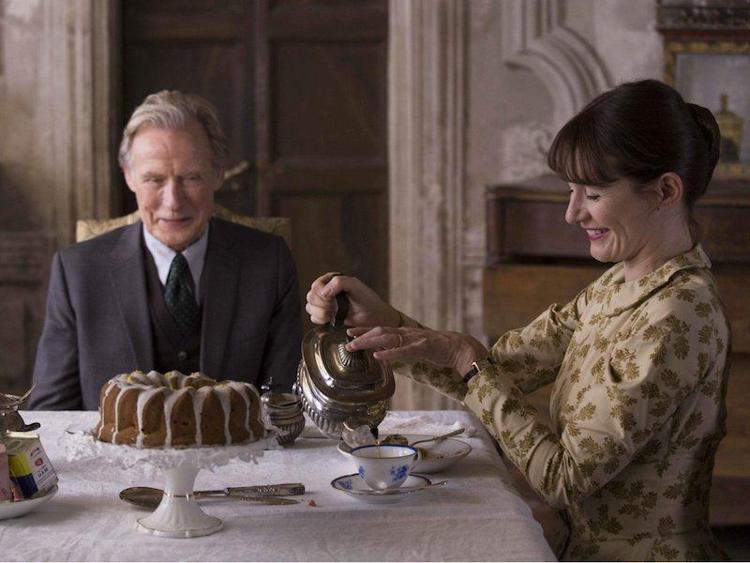 As the reclusive Mr. Brundish, Bill Nighy gives one of his absolutely best performances--one that almost steals the film. Brundish teeters at the edge of eccentricity with quirks and ticks that have kept an entire village at bay for so long they have fictionalized his past to the point of dime-store romance novel. Nighy's ability to flesh out the depth of loneliness in this man, as well as his capacity for love, is masterful. It is his performance that prompts the film's most genuine tears and laughter.
Over a shared love of books, Florence and Mr. Brundish form an unlikely bond--one that exposes them both as emotionally raw but deeply loving individuals. When the bookshop comes under attack by an evil member of the upper-class, it is Mr. Brundish who steps in as the knight in shining armor and performs the most gallant act he can think of in order to save Florence, his damsel in distress.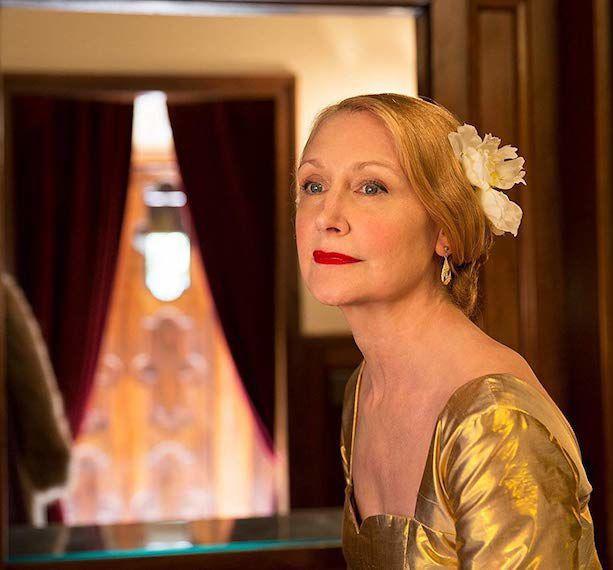 As the dragon-lady in need of slaying, Patricia Clarkson is absolutely delicious as the villainous Violet Gamart. As bold as Mr. Brundish is meek, Violet is Cruella deVille to the core, and Clarkson spares nothing in demonstrating the depth of this woman's depravity.
The Bookshop is a beautiful and quiet movie with long sequences of silence and stilted conversation. But those are also the film's most profoundly moving. The scenes between Mortimer and Nighy so quiet and so tense you can't tell if you hear your own heart beating or one of theirs. It's an excruciating silence, but also a beautiful and necessary one.
Literature as an act of defiance is a theme throughout the film. From Florence's resolve to open her bookshop against formidable opposition to a young girl clutching a book dockside at the film's end--with Ray Bradbury and Vladimir Nabokov making cameos in between--a subtext of allusions is always just present. Even the scenes where Florence walks along the craggy rocks of the seashore have a Bronte-esque feeling to them.
At its center, however, The Bookshop is a story of class warfare. It pits a dying British aristocracy against a free-thinking commoner who isn't intimidated by wealth, power, or tradition. As deeply as we may identify with Florence, and as hard as we want to root for her and her little bookshop, thanks to years of experience and the ridiculously overstated foreshadowing mentioned above we know her story isn't going to have a happy ending.
And it doesn't.
But that doesn't make it any less worth telling or this nearly-perfect film any less compelling.