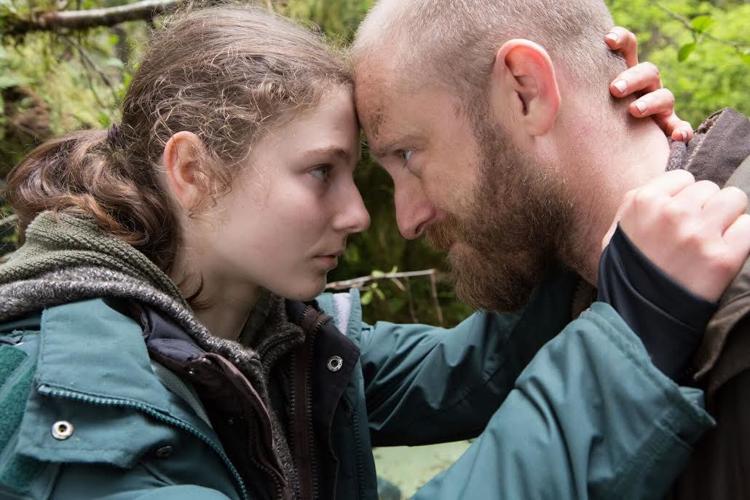 It's been eight years since Winter's Bone earned Debra Granik Academy Award nominations for writing and directing and earned a virtually unknown Jennifer Lawrence her first Oscar nod. 

Having seen, loved, and endlessly recommended Winter's Bone, it's nearly impossible for me to write about Granik's new film Leave No Trace without referencing it. 

To her immense credit, Granik has taken everything good about Winter's Bone and brought it to this one. Her penchant for shooting outdoors, casting locals, and authentic storytelling make Leave No Trace as good as its predecessor. 
Like Winter's Bone, the physical environment plays a crucial role. There, it was the Ozarks. In Leave No Trace, it is the Tualatin Mountains of Oregon. More than scenery, these literal backwoods settings are inhabited by people who form a subculture all their own. In both films, Granik takes viewers inside an America that most never see or pretend not to see: rural, off-the-grid, marginalized, survival-of-the-fittest America. 

The criminality that fueled Winter's Bone is absent here. In that film, Lawrence spent her star turn as a teenager trying to track down her meth-head father in order to save herself and younger siblings from eviction. It's a dark, often gruesome film that doesn't flinch in its realistic portrayal. 

There are few, if any, villains in Leave No Trace. There are no definitive bad or good guys—just real people with real-world problems trying really hard to stay out of trouble and stay alive. Like Winter's Bone, there is an unflinching, painful family drama being presented that is often hard to watch. In this case, it's a story about love between a father and daughter and, ultimately, the sacrifices love requires. 

It's also a true story, at least in part. 

In the spring of 2004, Oregon police found a man and his 13-year-old daughter living in Forest Park, a 5,000-acre urban forest reserve just west of downtown Portland. 

The pair had been living in the reserve for four years. Weekly trips into town for church and supplies purchased with the father's VA disability check supplemented a rotating library of books from Goodwill, basic supplies, and food not provided by the forest or their small vegetable garden. 

According to police, the father was a college graduate and a veteran. His daughter showed no signs of abuse, and there was no evidence of harm. She was clean, well-fed, and healthy, and she had been homeschooled surprisingly well. 

"Their living conditions were unacceptable," a police spokesperson said after their discovery, "but there was a real, deep love and caring for one another."

The story of the father and daughter made national headlines. Donations poured in, and a local rancher gave the father a job and mobile home for the pair to live in. They lasted five days on the ranch and then disappeared, taking none of the money or other donated items. 

Leave No Trace is the adaptation of the novel My Abandonment (2009) by Portland writer Peter Rock. Fascinated by the story in local papers, Rock imagined what happened to the father and daughter after they were discovered, after social services intervened, and after they disappeared into the woods again.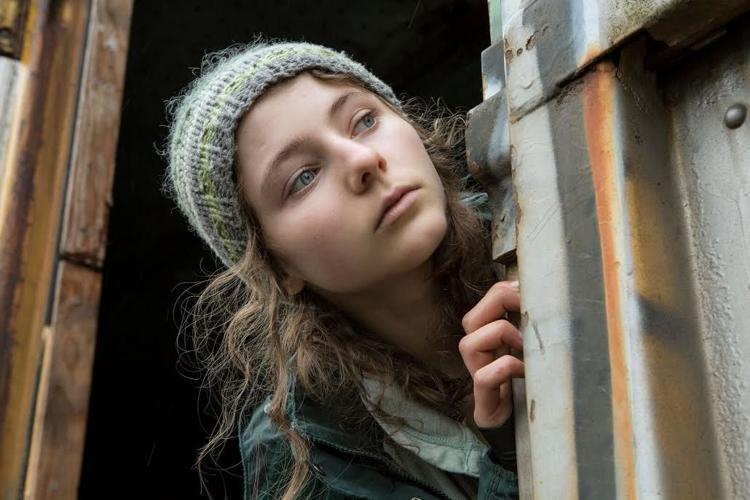 Ben Foster is superb as the father, Will, a veteran of war struggling with PTSD, single parenthood, and his inability to assimilate. Thankfully, the film allows his mental illness to simply exist without over-dramatizing or sensationalizing Will's survival mechanisms. He is a man coping the best he can, wanting to live life on his own terms.

His teenage daughter Tom is played by Thomasin McKenzie, a young New Zealand actress in her first leading role. In many ways, Leave No Trace is Tom's bildungsroman, and McKenzie's graceful portrayal of her arc is mesmerizing.

Dale Dickey plays a pivotal role here, just as she did in Winter's Bone. While the film abounds with beautiful and gut-wrenching moments, if you aren't shredded by a scene where Dale and Tom unload groceries from a pickup, you aren't human. Someone give Dale Dickey a leading role worthy of her remarkable talent. It's long overdue.