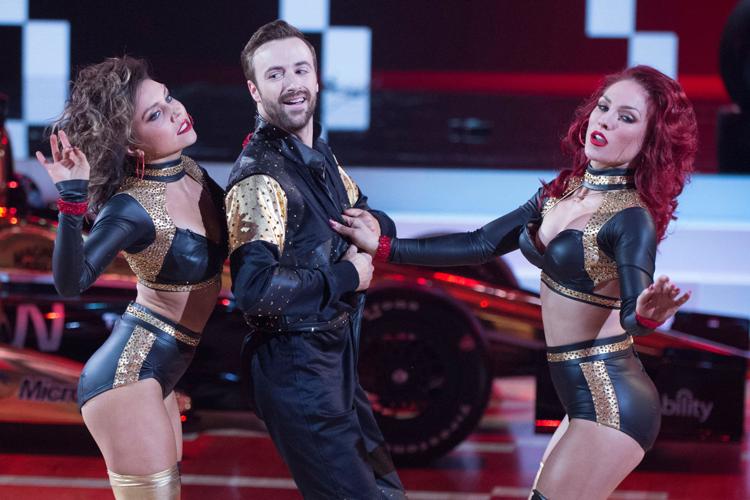 While driving race cars brings with it a certain amount of fame, being tightly tucked into a cockpit and shielded by a full-face helmet also lends an aspect of anonymity. But, as several drivers have recently learned, there's nowhere to hide on television.
Competitive by nature, some IndyCar drivers have subjected themselves to rivalry on different terms by participating in reality television shows in order to increase name recognition and raise awareness of their sport.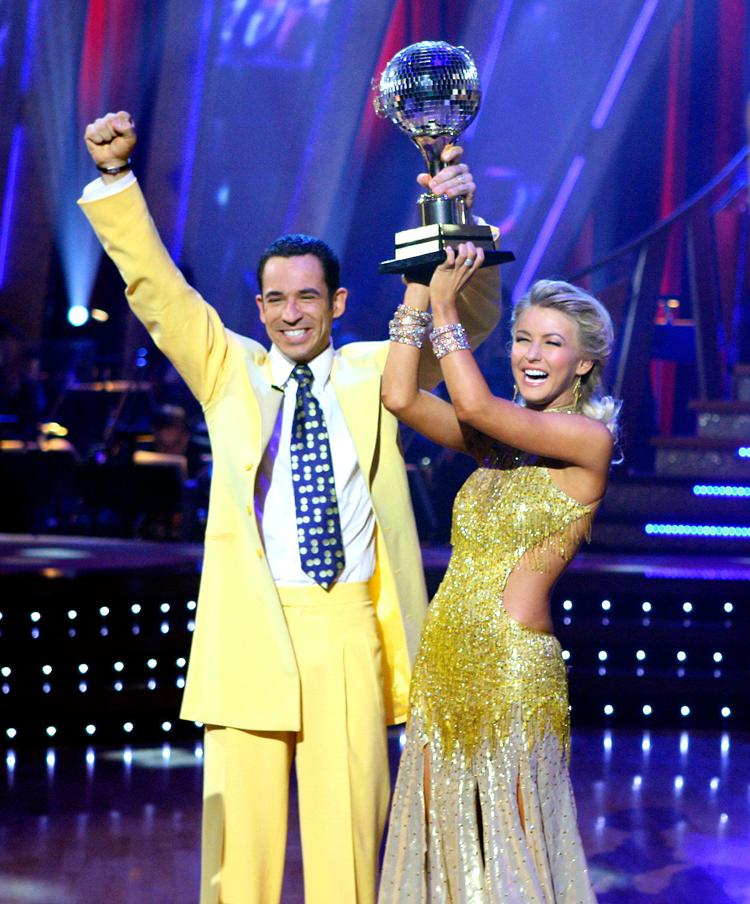 One of the first was Helio Castroneves of Team Penske, who won season five of Dancing with the Stars in 2007. Enticed by Apollo Ohno, who won Season 4 and who stopped by the team garage in May, Castroneves was struck by his friend's enthusiasm.
"Ten out of every 11 words he used were 'fun.'"
The other thing that impressed him was the fact that most of Ohno's recognition came from the show, not from his sport. It would be the same for the three-time Indy 500 winner.
"Eighty percent of people know me from DWTS," he says, explaining that during finals week, the show garnered 25 million viewers and that every Monday and Tuesday during its 14-week run, the show drew 18–20 million viewers.
Related: A Guide for Indy 500 Virgins
Local support was also substantial, with the show ranking No. 1 on ABC in Indiana. "Indy embraced it," Castroneves remembers. He danced on court at a Pacers game in front of a full house while both the city and the racing series lobbied for votes to keep him on the show.
He nearly didn't go on the show at all, but after convincing sponsor Philip Morris to agree to let him do it, the Brazilian set his expectations low. "My goal was not to be eliminated first," he recalls.
His success may be attributed to his approach: the same competitiveness and work ethic he applies to racing. "Not many were practicing much," he says. In his drive to improve his dance skills, he and his partner even practiced at the track at Texas when he raced there. "I was dedicated; there was no playing around."
Dancing is very different from racing, Castroneves reflects. Being in good physical condition helped, but dancing requires a different type of fitness and concentration. "It was a unique experience, learning to do something I didn't think I could," he says, joking that not only did he learn to dance for free, but he also realized that if he put his heart, mind, and sweat into it, he can do anything.
Castroneves walked away with the Mirror Ball Trophy, recognition—both for himself and his sport—and an appreciation of reality TV that led him to do Celebrity Wife Swap, Celebrity Family Feud, and American Ninja Warrior. But the highlight of DWTS, he says, was getting Wayne Newton's phone number. "I went to his house and petted a penguin!"
Hinch Hits The Stage
Just as Castroneves was influenced by a friend to do Dancing with the Stars, James Hinchcliffe  of Schmidt Peterson Motorsports was convinced by Castroneves to do Season 23 in 2016. When a producer contacted him, the Canadian driver was hesitant, but after talking with Castroneves, he was convinced to give it a try.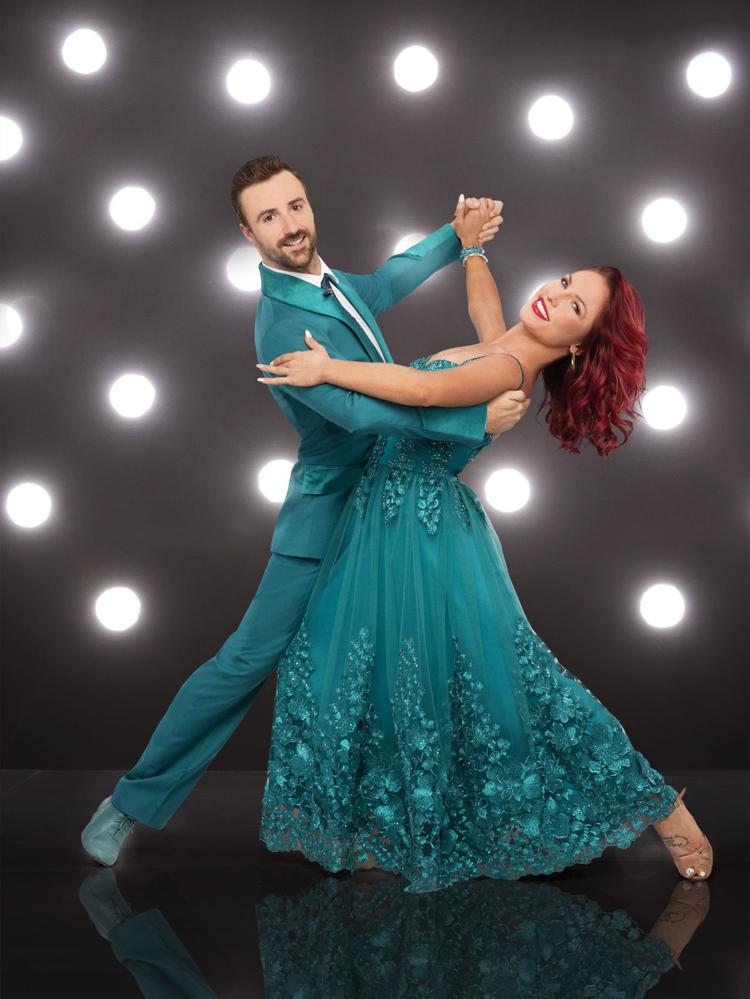 Hinch, as he is fondly referred to, considered it "great exposure to an audience that doesn't necessarily follow the sport. I think it exposed a lot of people to IndyCar in a cool way. I mean, we had a car ON the dance floor during a dance!"
Related: Hinchliffe, Mann Bumped from 2018 Indy 500
Once people have someone to cheer for—an emotional connection to a driver—they become devoted fans, Hinchcliffe believes. "DWTS definitely has passionate fans, so I think we definitely [attracted] a new fan base!" he says. "And, of course, it was great for me personally as well. It helped expand my brand to that new market and gave me a more visible profile outside of just the sporting world."
Like Castroneves, Hinchcliffe applied his training to dancing. "It reinforced lessons I already used to get to where I am in my sport: hard work pays; practice makes perfect; you can do anything you set your mind to. All of them sound like complete clichés, but they are absolutely true. I hadn't danced anything more complicated than the Macarena when I went on the show. Before long, I was Argentine tango-ing with a blindfolded professional dancer. It's amazing what you can do when you set your mind to it."
Setting his mind to dancing wasn't easy. He says he learned how to block out nerves and fears and to "be" in the moment. "It sounds silly to think that going on stage was more nerve wracking than racing an Indy car at 220 miles per hour, but the truth is, it was. I've been racing for over 20 years, and I'm comfortable in that world. I'd been dancing for, like, 20 minutes and had to go out on live TV! Not easy."
Hinchcliffe, who survived a near-fatal injury in an accident at IMS in 2015, confesses to being "addicted" to Survivor and says, "If the situation was right, I'd do that one, for sure."
A Different Kind of Race
Conor Daly from Dale Coyne Racing and Alexander Rossi of Andretti Autosport compete against each other in IndyCar, but the two friends teamed up on The Amazing Race in 2018.
Rossi, a tall, introverted driver who won the Indy 500 as a rookie in 2016, says he was attracted to the show as a way to increase brand awareness for himself and for the IndyCar series—as well as "for a great experience and chance to win a little money."
Mission accomplished. "I really think there has been a lot of extra buzz at the races this year—maybe more people and definitely more people who come and ask about the show," he believes. "Hopefully, people saw a different side of me than they see at the racetrack…a little more laid-back and fun."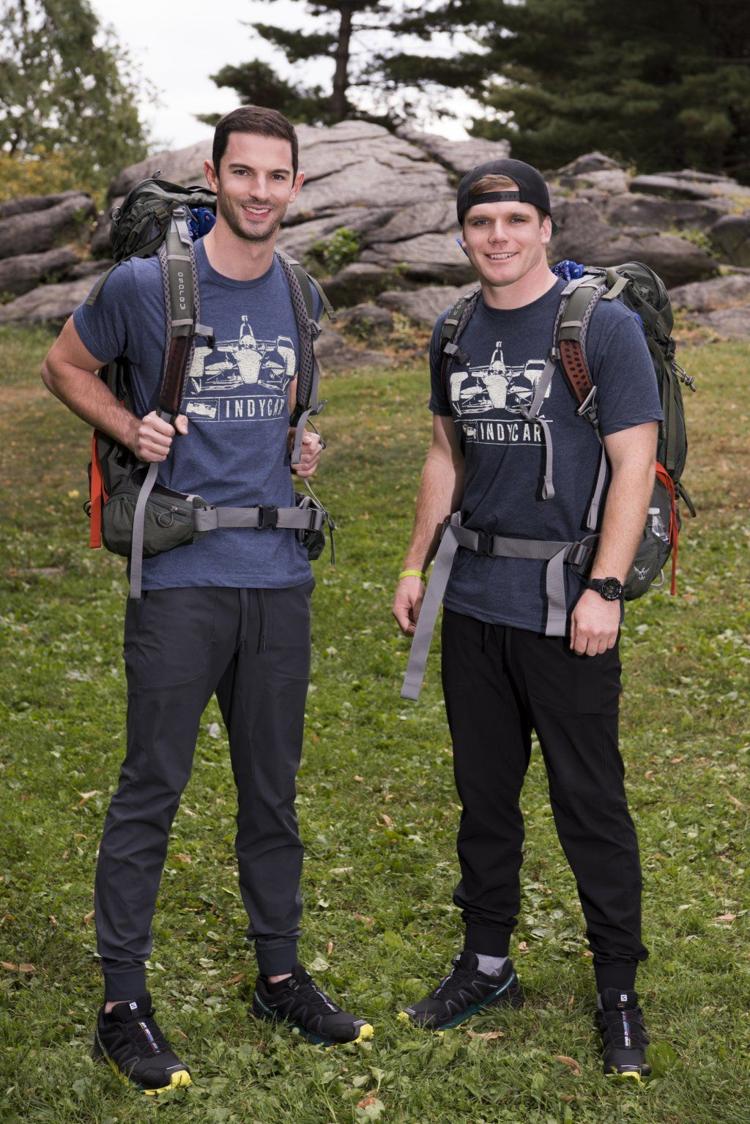 Daly, an accomplished driver and son of former Formula One driver Derek Daly, was a longtime fan of the show. When Rossi asked him to be his teammate on the show, Daly said, "Yeah, sure, why not?" He explains, "It seemed like a cool opportunity that fit in our schedules at the right point."
He also believes IndyCar gained "a tremendous amount of new fans." Daly says several fans have told him on each race weekend that they showed up just to watch him and Rossi because of the show.
Daly says reaching a different audience was part of the reason the pair did The Amazing Race, but the experience taught him a lot—like not to eat scorpions or frogs, he jokes. "I learned that I can do a few more things than I thought I would be able to do and that I can be myself in front of a camera [for a show] that can be edited to be funny!"
Rossi gained a new appreciation for everyday conveniences…and learned that he has the ability to eat scorpions if there's a chance to win a million dollars.
Despite classifying it as a "grueling experience" filled with long days and long nights—some of which were spent sleeping on airport floors and the floor of an abandoned building in Belgium—Daly says the experience was "totally worth it" and that he would consider doing other reality TV shows if they fit around his racing schedule.
Rossi, who praises his teammate's success in milking a camel in Bahrain, confesses that he considered DWTS but was intimidated after seeing Hinchcliffe on the show.
Related: Photos from 2018 Qualifications at the Indianapolis Motor Speedway
Fired by the President
Michael Andretti, owner of Andretti Autosport, stepped in for his son Marco on Celebrity Apprentice in 2011 when the younger Andretti's schedule couldn't accommodate the TV show. The reticent former driver and son of Mario (who, rumor has it, was the show's original target) says his motivation to do the show "was absolutely to help bring awareness to the sport."
Admitting that he considered Celebrity Apprentice "a great experiment in teamwork," the team owner reveals that a few years ago, he had considered building a reality show around his own team and drivers.
The former CART series champion has a reputation for his staunch support of auto racing through the years. He has participated in series such as Indy Lights, FIA Formula E, USF2000, Pro Mazda, A1GP, Global Rallycross, and ALMS, so it's no surprise that he's willing to consider a reality show on his own terms in order to promote his team and IndyCar.
At least if Andretti is in charge, there's no risk of being fired.