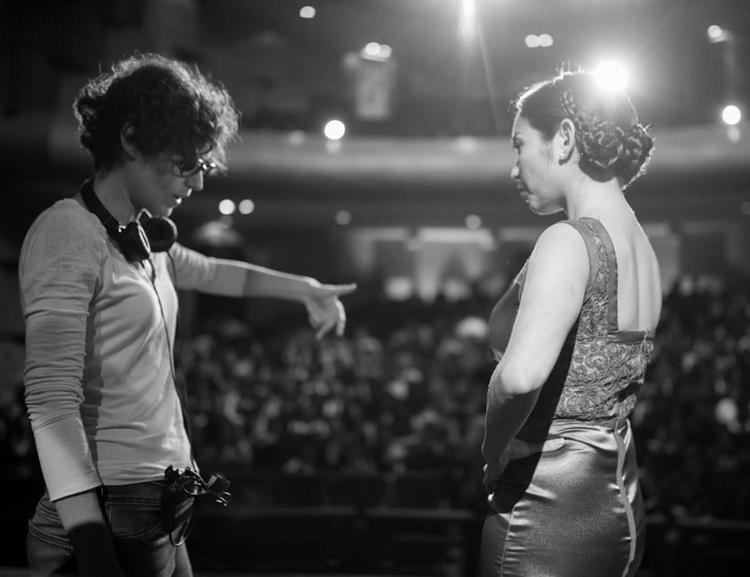 Analeine Cal y Mayor, whose film La Voz De Un Sueño will appear on the final night of Heartland Film's Cultural Journey: Mexico, found a personal connection to the story behind her film by thinking back to her formative years.
The film focuses on Rocio, a young woman from the Mexican state of Michoacán who wants to pursue her dream of a singing career. Yet a few short days before an all-important concert, she is forced to return home because her mother has fallen ill.
"It's about a young woman who tries to follow her dreams even though it's against family tradition," Analeine Cal y Mayor told NUVO by Skype from Mexico City. "They all work in the copper business, in a copper workshop, and she wants to follow in her own path, so I find there the connection… I also don't come from a family of filmmakers or artists at all."
In fact, Cal y Mayor and her mother had several arguments about her desire to study film, which she did, in the Centro de Capacitación Cinematográficain Mexico City.
"She thought, well, cinema had a bad reputation…. They call it 'sex, drugs, and rock 'n' roll,' and my family is quite conservative," said Cal y Mayor, who was born in Mexico City in 1979. "They are very Catholic. They go to church every Sunday, so my mother wasn't happy at all when I said that I wanted to try and study film. So that was my personal connection to the film."
La Voz De Un Sueño wasn't the first film Analeine Cal y Mayor directed. But it was the first film she directed in Spanish. Her directorial debut, Treading Water (2013), was an English language production. Originally, she thought the film would be in Spanish. As the film was being developed, however, things started to change.
One problem was that she pictured the story as taking place in an American suburb, but she was developing the film while living in Spain. (It was a comedy and love story centered on a boy with incurable body odor.)
She was even shown neighborhoods that looked like American neighborhoods in Spain.
"But something didn't make sense," she said. "Why would you use a neighborhood that looks like an American neighborhood but filmed in Spanish? And the producer had this idea. …He said, 'I think this story, you're imagining it in North America. This humor can work in English; let's try and translate it.' … In this case, I didn't want to show a country or a city; it's almost like a fairy tale. Some critics have said it's like a modern-day fairy tale, so that's why I use that word. It makes sense, I don't know why, but it makes sense in English."
The film was eventually shot in Toronto, Canada, and Mexico City. Another issue Mayor had with the film was that Treading Water—the title that the film had under U.S. distribution—was not the original title she had in mind for the film. The original title had been The Boy Who Smelled like Fish. But the U.S. distributors apparently felt that Treading Water was a more marketable title, and that's what it was called when shown in the U.S.
"I think that the spirit of the film is more portrayed in [the title] 'The Boy Who Smells like Fish,'" said Cal y Mayor, who co-wrote the film's screenplay with Javier Gullón, known for co-writing Enemy (2013), starring Jake Gyllenhaal, and Aftermath (2017), starring Arnold Schwarzenegger.
She has worked in various films on the U.S. side of the border ranging from Man on Fire (2004), where she worked in location management, to second assistant director in The Broken Tower (2011), the Hart Crane biopic.
She is currently at work on a documentary set in the Netherlands on the topic of assisted suicide.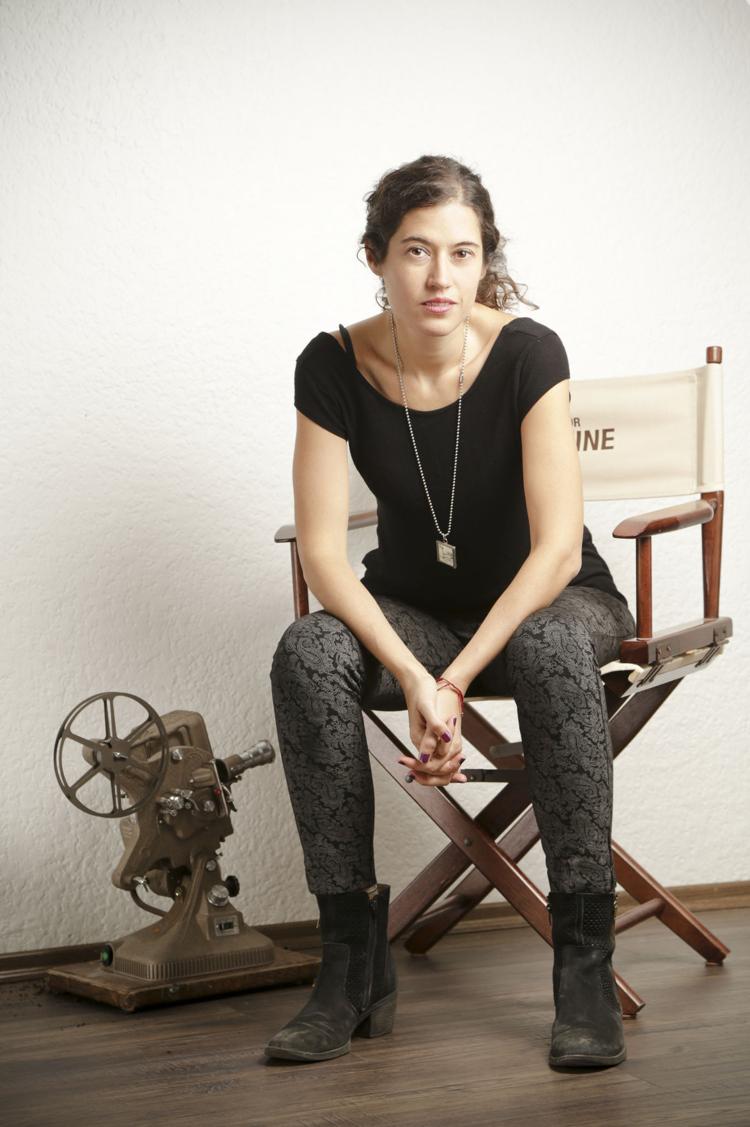 Analeine Cal y Mayor will be available on the final night of Cultural Journey, April 22, to participate in a Q&A after the showing of La Voz De Un Sueño.
Her film is one of seven that will be shown at Heartland Film's Cultural Journey: Mexico.
Last year, the inaugural year of Cultural Journey, highlighted India and its filmmakers.
"Every year we look for a country with a really strong film industry," said Adam Howell, director of operations at Heartland Film. "Mexico always has had a vibrant film industry and was one that we knew that we would get some really incredible films. That was one reason. The other reason was that we developed some great relationships with the local community here, and they were very excited about the Cultural Journey program as a whole. With the films that were available and the interest that was there, it was kind of a natural opportunity for us," he said.
One film that Howell is particularly looking forward to is Al Otro Lado Del Muro (The Other Side of the Wall), which will be screened on April 21. For a complete listing of films and activities during Cultural Journey, see heartlandfilm.org/culturaljourney.
"It's about immigration challenges and the dynamics there," Howell said. "I think it's perfect timing for the subject matter given the problems that we're facing and kind of the climate; it's a story well told."