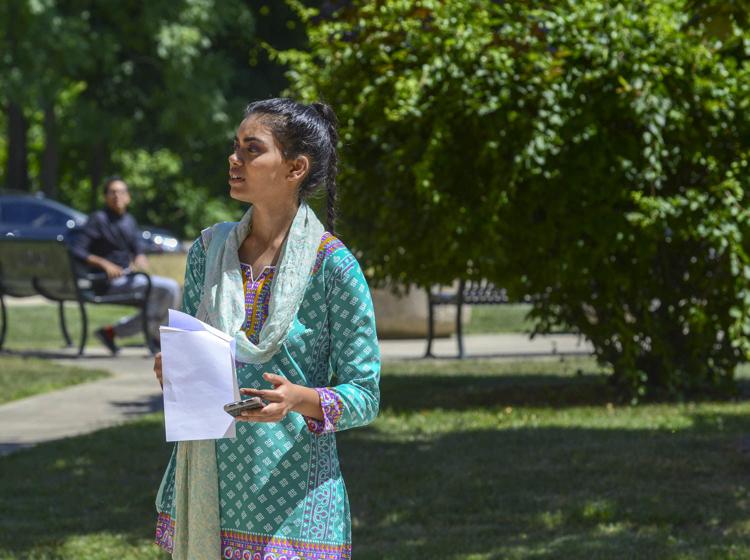 The forthcoming film The MisEducation of Bindu will tell the story of a 14-year-old Indian-American girl, played by Megan Suri, who encounters everything from bullying to bad fashion, as she negotiates the hallways of her high school.
Much of this film was shot in Broad Ripple High School from July 2 to July 18.
Broad Ripple High School, which graduated its last class in 2018 and is now closed, serves as a stand-in for the proto-typical American high school.
This isn't a story based on personal experience said Bindu director Prarthana Mohan. At least it's not based on her own personal experience.
"I grew up in India," Mohan said. "I didn't go to high school here. But I think there's something very singular about the American high school experience, and I grew up watching American high school films…My co-writer Kay Tuxford is American and went to school here. She brings that expertise of having gone to school here, and I bring the expertise of being an Indian kid in a foreign land because I came here for grad school much later in life. We sort of melded those two sensibilities."
Mohan said that the school is almost like a character in the film. "We were so fortunate to be able to film and just sort of capture the incredible spaces that they have here," she said. "It was a happy accident that it all came together, and we're so happy to be here."
A certain amount of serendipity went into securing the school as a shoot location. Mohan's husband Ed Timpe, who is the film's producer, grew up in Indianapolis and went to Cathedral High School. (Mohan and Timpe met as students at Chapman University in California as students.) Accordingly, neither are strangers to Indianapolis, and recently they became aware that Broad Ripple High School was closing.  
Timpe and Mohan teamed up with the Bloomington-based Pigasus Pictures, which secured the Broad Ripple High School location—renamed Broad River High School in the film.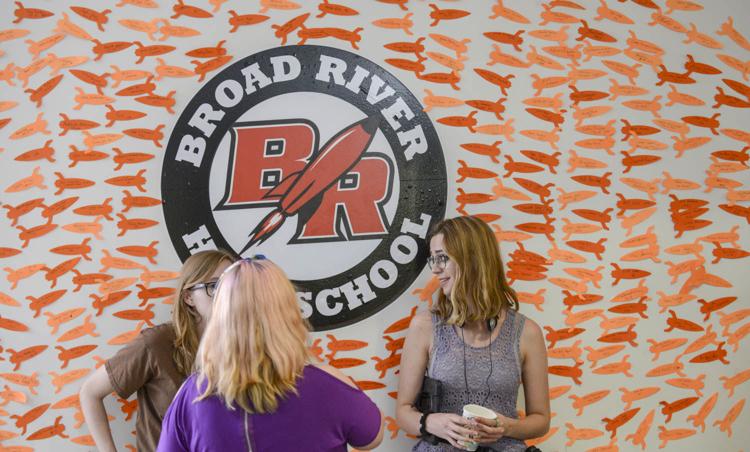 Pigasus' first feature film was 2017's The Good Catholic, starring Danny Glover and John C. McGinley and was filmed in Bloomington.
The MisEducation of Bindu has some big names behind it, including the Hollywood-based Duplass Brothers. The brothers workshopped the script with the co-writers and will also assist in pre- and post-production as executive producers. David Arquette, who has starred in the Scream films, Never Been Kissed, and The Grey Zone, plays Bindu's stepfather.
According to Timpe, the road to getting The MisEducation of Bindu made into a feature film was a long one.
"It's pretty typical to rewrite the script and go through new notes and have the project evolve," said Timpe. "This is a much different script than it was 10 years ago. We shortened it. It [originally] took place over the course of a whole year, and now we've boiled it down to one day. So there was the evolution of things and then finding the money and then finding locations. So 10 years is a little exacerbated but it does take a long time."
One of the things that "exacerbated" the time spent on the film was producer Timpe and director Mohan having a child. Their boy, Cyrus, now 3 years old, was on hand at Broad Ripple High School on July 18 during filming, along with his grandparents on his father's side.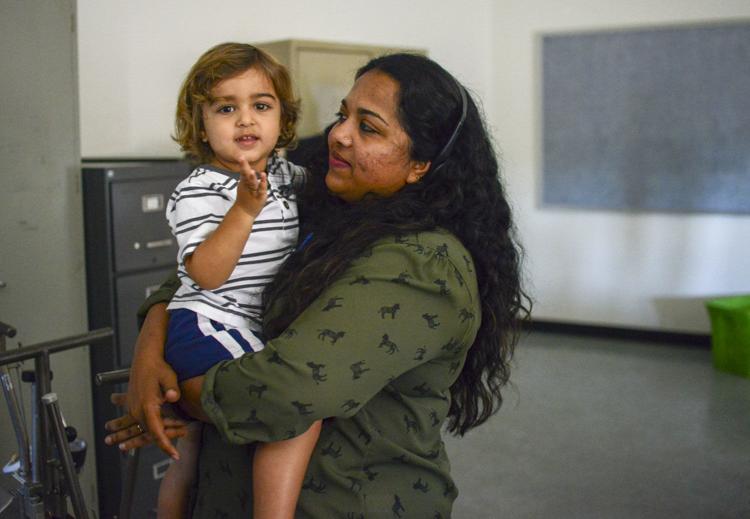 Originally, Timpe said, the city of Indianapolis itself was also a character in The MisEducation of Bindu.
"Now that we've boiled it down," said Timpe, "it's sort of more about the school and the atmosphere around [it]. It was always supposed to be in Indiana."
The overarching message, said Timpe, is that the high school experience isn't unique. "The experience is sort of happening to everybody," he said. "And it's not just happening to one group of people. Everyone has sort of their own unique story and their own unique way they get through high school. I think this is another way of showing another one of those stories."
Additional footage is currently being shot in a private residence in Carmel, and the entire production will wrap on July 23.
Mohan equates the experience of making a film, where there's quite a bit of waiting around for everyone involved, with film school.
"It kind of ruins the magic," said Mohan. "But it helps us."