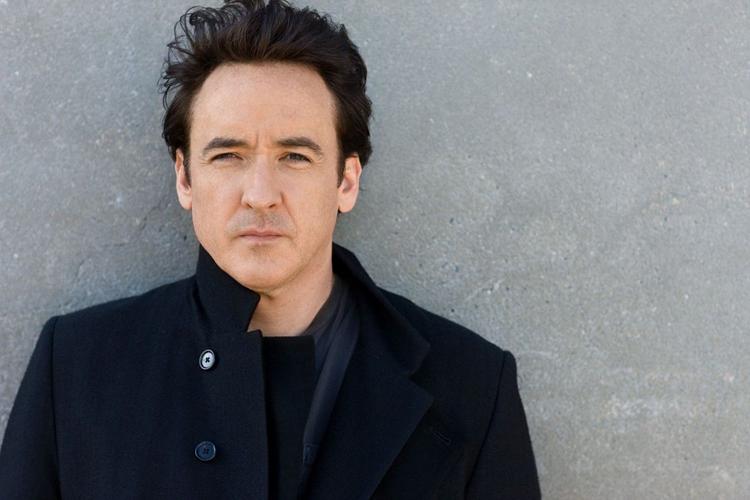 Much like his character in High Fidelity, John Cusack is an earnest consumer of music. "I'm not a totally obsessive vinyl collector, but I do have a lot of vinyl," he says in a phone interview. As one might expect, the Chicago native also has things he looks for in a good record store.
"I think it's just more of a vibe [that I seek out]," he says. "And then, what records they have and whether they have any cool bootlegs. It's just great to be in a non-corporate record store."
On Thursday, Feb. 7, Cusack visits the Murat Theatre in Indianapolis for a live conversation, which also coincides with a screening of High Fidelity. Ahead of the event, we had the pleasure of chatting with Cusack about the Velvet Underground, Hunter S. Thompson, Mike Pence, and more.
NUVO: Your father Richard was an actor. You and your four siblings are all actors too. Growing up, was acting something he encouraged you all to get into, or did that just happen naturally?
JOHN CUSACK: I think it was more natural. They [his parents] were just the kind of people who said, "If this is what you really love, then we'll support you doing it." My father loved the arts—he loved great books, films, and theater. So I guess it was natural in that way.
NUVO: Your visit to Indy coincides with a High Fidelity screening.  Prior to filming the movie, did you read the book it was based on? If so, did you and author Nick Hornby have any conversations?
CUSACK: Absolutely. The first thing I wanted to know was if he would be supportive or not supportive of the fact that we wanted to change the setting from England to the United States. So I talked to him about it, and he was absolutely supportive of it. He said, "My book is about men, music, and music's role in people's lives. It's about a lot more than a British accent." So he said, "100% go for it." Once I had his okay, then we were off to the races.
NUVO: With any movie adaptation of a book, there are always parts that end up getting left out. Are there any pieces that you particularly wish could have made it into the movie that didn't end up making the cut?
CUSACK: There was a great scene we shot with Beverly D'Angelo that's on the DVD, and it's in the book too. A woman decides she's going to sell her husband's record collection that she just kicked out of the apartment, and she wants to give it to him [Rob] for free. But it's such an amazing record collection that Rob can't do it. He can't just take the records because he knows how that would kill a husband.
It's a terrific scene. It worked great. It was just one of those things…when you're making a film, you have to kill some of your babies, just for the overall momentum and pace of the film. I wish that one were still in the movie, but I still think we probably cut it for the right reasons.
NUVO: The soundtrack is so important to High Fidelity. Is there a song or an artist from the film that has particular significance to you?
CUSACK: The Velvet Underground. I think they're the only band we used twice. [They made] great pioneering music that was completely non-corporate. I was pretty happy to have that in the film. To do a montage with "Oh! Sweet Nuthin'"…I thought, "Wait a minute. We're getting away with something here."
NUVO: Steering away from High Fidelity but still staying in the realm of music movies, I'm curious what it was like for you to play the role of Brian Wilson in Love & Mercy?
CUSACK: That was fantastic…to be able to go through his archives and then ask him questions and hang out with him and his wife Melinda. And really immerse yourself in The Smile Sessions box set, which is probably as revolutionary of an album as anything that happened in the last 100 years. It was pretty special.
NUVO: That being said, are there any other music icons you'd ever love to play in a film?
CUSACK: It all depends. They could want you to play something. But if the script, producer, and budget are not right, it would be a disaster. So it would have to be a great musical icon, but with the right circumstances where you had a chance to make the film good. Because I wouldn't want to screw up their legacy. It's hard to ask that question in a vacuum. It all depends on the quality of the project.
NUVO: I know you were friends with Hunter S. Thompson. How did you two first meet, and what impact did he have on your life?
CUSACK: He knew about some of my films. My sister was working on Saturday Night Live at the time, and Hunter's ex-fiancé Laila was good friends with my sister. So I met him through Leila and Joanie and stayed friends with him. I was very tight with him throughout the Clinton administration and afterwards until he passed away. I did a play version of Fear and Loathing in Las Vegas in Chicago.
He was a good friend. [He was] always the smartest guy in the room, and obviously, a political genius as far his visionary mind. [He was] always the funniest guy in the room too. I learned a lot from Hunter. He was a great guy.
NUVO: You mentioned Hunter's politics. You're coming to Indiana where Mike Pence is from. If you could say anything to our Vice President right now, what would it be?
CUSACK: Enjoy your time as president for about a year after Trump gets impeached, and then prepare to go into retirement. [laughs]
NUVO: This won't be your first time doing the High Fidelity screening with a live conversation. What have you enjoyed about revisiting this movie and doing these events?
CUSACK: It's great. You go in and see something that you made a while ago, and people still have a close relationship to the work. The house is rocking, and people are yelling at the screen. They know the laugh lines, but they're still laughing.
It's very nice to think you made something that people are still enjoying and getting pleasure out of. It's very flattering and humbling that people still like it so much that they want to screen it. I'm just grateful that the group of people who worked on this film did something that people are still diggin' 20 years later.