Photography by Charles W. Clark
Scarlett Kincade, 46, is a third-generation owner/operator of the Ponderosa Sun Club, a family nudist camp tucked a few miles off Interstate 65 at the Roselawn exit, about 40 miles south of Merrillville.
Scarlett's parents, Tom Schmitt of Chicago and Pinky Schmitt of Arkansas, met in the sixties as teenagers at Zoro, another nudist camp near Roselawn. Pinky's mother ran a nudist camp in Arkansas. In 1964, the same year the Schmitts married, Tom, his father, and two brothers opened Ponderosa. The name is a tribute to the Ponderosa T.V. show, an illustration of what a boy and his sons can accomplish as a team. 
Kincade, her family and sister's family now run the camp, which includes about 80 acres of woods, a 65-by-120-foot pool, volleyball, horseshoes and tennis courts. Thirty-five years ago, the Schmitts started Nudes-A-Poppin', a nude dancing competition, to increase awareness of Ponderosa's facilities. The first contest featured about 15 contestants, now people travel from across the nation to participate in a roster of events over a two-day weekend.
Q: What's the relationship like between Roselawn and Ponderosa?
A: We've been here for a long time. People didn't treat me any different. I played sports. I went to prom. Maybe some friends only came over in the winter. My kids both are raised here. It's a very comfortable setting... It's nice to lay out without a swimsuit. It's nice to swim without a swimsuit. We control our environment. If people are staring or gawking we ask them to leave. The younger generation seems to be much more comfortable with it. We have probably more than 500 annual guests outside the N-A-P event.
Q: How many guests do you expect at Nudes-A-Poppin'? Nudes-A-Poppin' tickets have sold in Germany and Indonesia. More than 7,000 people are expected in total. Of that, about 200 are expected to camp at Ponderosa. People begin showing up on Wednesday to save their spots. A group of around 30 people from various Midwestern states plans their vacation around N.A.P. The event used to be one day, but about three years ago it expanded to Saturday and Sunday.
Q: So what can one expect over the N.A.P weekend?
A: Oil wrestling, pole dancing and a photo shoot on Saturday. Sunday brings the Miss Nude Rising Star contest, Mr. and Miss Nude Entertainer and Miss and Mr. Nude Go-Go. Competitors are traveling from Ohio, Florida, Iowa, Pennsylvania, and Illinois. Indiana will bring some local talent to bare, though the pool of competitors is down from the years when Brad still owned Brad's Brass Flamingo in Indianapolis. He was always a big supporter of bringing contestants up. After Brad sold out and the clubs began staying open on Sundays, the Indy dancers stopped traveling as much though other competitors have picked up the slack. Anyone is welcome to enter the competition, as long as they bring a state ID card, plus another proof of identity. A housewife once won Miss Rising Star, much to the chagrin of the professionals, Kincaid said.
Q: Does anything about Ponderosa's culture change during N.A.P?
A: This is the only time of the year guests are allowed to take photographs and roam Ponderosa clothed. The camp, usually a family-friendly environment is closed to people under 18 during the N.A.P weekend.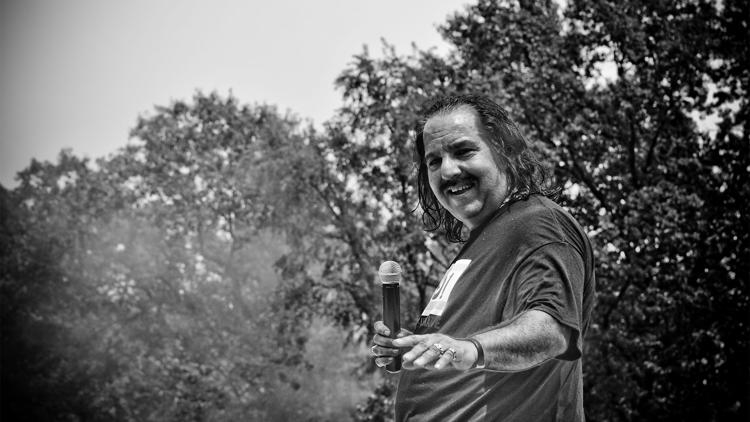 Q: We noticed people such as Dennis Rodman, Gene Simmons and Kid Rock are past participants. Adult film legend Ron Jeremy is a long-time supporter of N.A.P. What's it like for Ponderosa to host all this Hollywood?
A: The event began to expand in the mid-'80s. Strip clubs began participating and in 1984 Ron Jeremy brought a whole new element. There's only one time I was nervous: I had to call Slash," she said, confessing to being star-struck with the world-famous, heavy-metal rocker. "I was just this girl from Roselawn, and I kept putting it off." She remembered him as "really nice and down to earth" when he and his girlfriend came from California. Different band members turned on to Ponderosa through N.A.P have come back in the none-event season to experience the camps regular, more-relaxed routine.
Q: What kind of media coverage does N.A.P attract?
A: All the top adult-oriented media have featured N.A.P., including Playboy, Penthouse, and HBO. Cherry Magazine plans to produce a cover package at this year's N.A.P event.