I'm going to do my best to get to the State Fair every single one of the 17 days again this year. Wish me luck!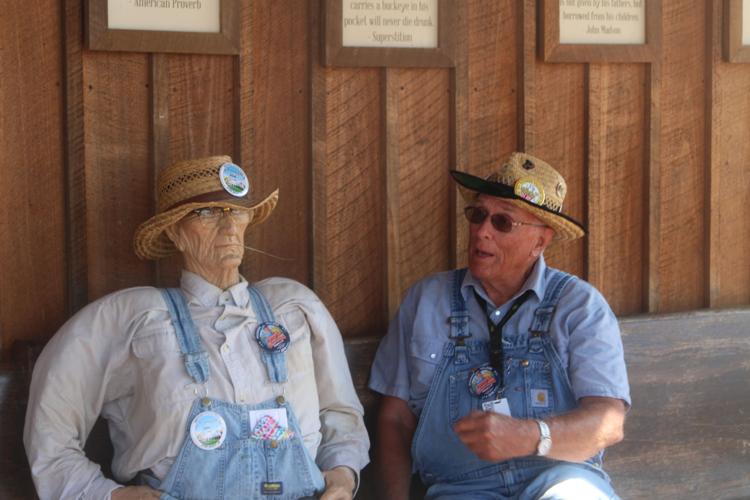 I arrived at the Fairgrounds at 6:45 this morning and was eagerly awaiting an event listed on the schedule as, "A Village Awakening." I assumed it was in Pioneer Village, my favorite spot in the Fairgrounds (northeast corner). I'm not sure if there was an official program, but I sure did enjoy watching Pioneer Village fire up the tractors and new jokes. I love Pioneer Village so much that I feel a bit like a creeper and get shy around the folks that work so hard on reenacting the old ways that our pioneer cousins labored with. Maybe tomorrow I'll actually have enough nerve to say hello to everyone.
I walked to the other side of the Fairgrounds for the opening ceremony, stopping at the Dairy Bar for the featured milkshake – caramel coffee. If was also the first milkshake served this year. I managed that last year also. It's a streak now, right?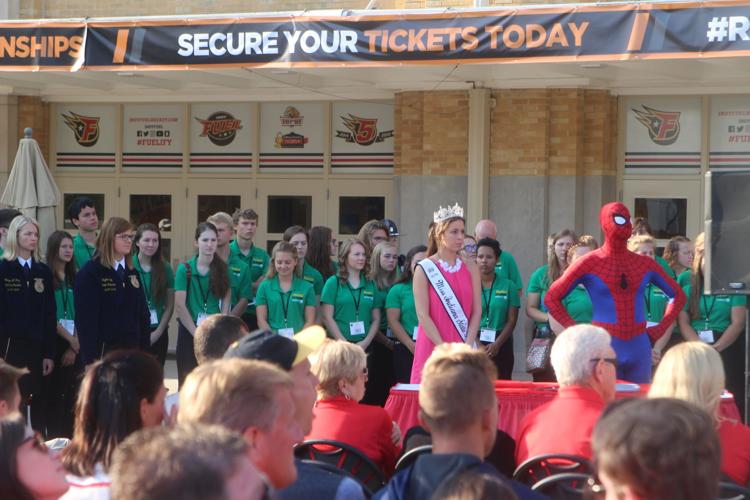 The opening ceremony was everything a kickoff for the State Fair should be. The Governor and Lt. Governor, the Fair Queen, 4-H'rs, FFA kids, super heroes, and the Fair board were in attendance, and there was even a Sagamore of Wabash presentation. 
The Indiana Arts Building opened at 9:00 and I was itching to check on my Open Show entries. I started on the third floor of the building to check on my antiques entries, specifically the Ugly Lamp competition. I got first place! I now have bragging rights on having the ugliest lamp in the state. 
I thought there was nothing better than getting first place in the Ugly Lamp competition. Boy was I wrong! I'm still gob smacked.  I got TWO Best of Show ribbons – the big fluffy purple rosettes. 
I was looking for my cake entry in the cases in the basement of the Indiana Arts Building and couldn't find it. When I look for my culinary entries it never occurs to me to look up, to the top shelf, where the champions are displayed. There it was! 
I entered the Lemon Elderflower cake in the Cake with a Mix category. While I used two boxes of cake mix I added lots of extras - fresh lemon juice and zest in the batter, infused the four layers with a sugar St. Germaine Liquor (elderflower) syrup and topped with made-from-scratch frosting made with butter, confectioners' sugar, fresh lemon juice and zest. I still can't believe that it won, let alone the coveted purple ribbon! Prince Harry and Meghan Markle got married on my birthday last year so I hosted a royal wedding watch party. It was announced that the cake flavors would be elderberry and lemon to honor both of their heritages. I was determined to make one and it turned out to be delicious. I was happy that I could replicate it.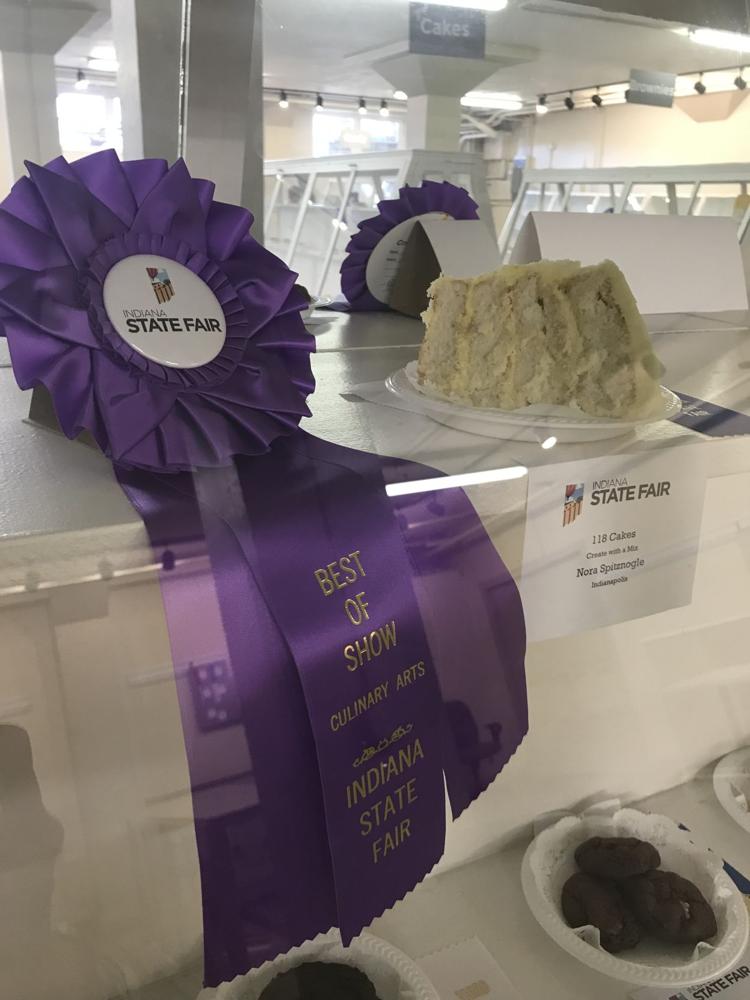 I also won the big ribbon on a Roman Catholic Knights of St. George Indianapolis ribbon. On side of the medallion is meant for mourning and the other for whatever the heck you'd wear a medal like this. I can't find much about the Knights of St. George besides that they were formed to assist German immigrants. I was relieved to learn they weren't weirdos. Or at least they weren't creepy weirdos. 
I had to scoot off to work, but what a great 2.5 hours that was. I'm looking forward to my next trip.
Saturday, August 3 highlights: 
The theme this year is, "Heroes of the Heartland." Heroes of the Classroom are featured on Saturday. You can find them in the Harvest Pavilion for daily meet and greets at noon, 2 pm, 4 pm, and 6 pm. 
Light Up the Night – Illuminated Tractor Parade, 9 pm, Hoosier Lottery Grandstand. This is a newer tradition at the Fair, this might be the fourth year. It's so much fun – tractors strung with holiday lights. What more can you ask for?