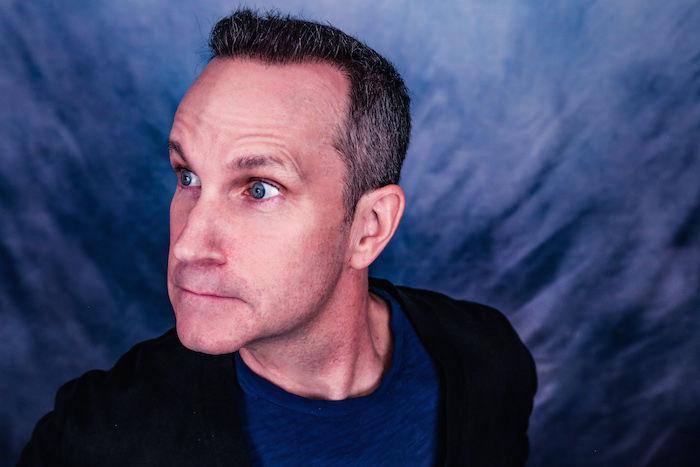 Jimmy Pardo has seen a lot in his days of comedy. These past few years under the Trump presidency, however, have certainly been the strangest.
"Richard Nixon got punched in the face by comedians with jokes. Jimmy Carter got punched in the face by comedians. Ronald Reagan got ridiculed. Bill Clinton got ridiculed. George W. Bush got made fun of probably more than any other president ever," Pardo says.
"But when it comes to Trump, any little joke makes these people [his supporters] just get so uptight, uncomfortable, and angry, and I don't know what it stems from."
Pardo heads to the Comedy Attic in Bloomington from Jan. 25-27 for four stand-up performances, as well as a live taping of his highly esteemed Never Not Funny podcast. Beforehand, we caught up with the veteran comic, discussing game shows, music, the White Sox, and more.
NUVO: I know that you're originally from Chicago. Although you haven't lived in the area for a while, do you still consider yourself a Midwesterner at all?
JIMMY PARDO: Only my love of the White Sox. That would be it. Otherwise, no. I've been here [Los Angeles] a long time. My wife is here. My son is here. All my friends are here. I obviously still have friends back in Chicago, but this is home.
NUVO: Is there anything you miss about the Midwest?
PARDO: Again, the White Sox. And as lame as it sounds, the pizza and the beef sandwiches. And, occasionally, the four seasons. I miss those a little bit. But once I get off a plane and I'm hit in the face with snow and cold, that goes away quick.
NUVO: You've mentioned the White Sox. Do you have other sports teams that you root for?
PARDO: I'm not one of these Chicago guys that hates the Cubs because I like the White Sox. So, in order, my teams are White Sox, Cubs, Dodgers. That's really it. I don't really follow any other sport.
NUVO: You started the Never Not Funny podcast when no one was really doing podcasts. Now, podcasting is such a huge thing. Is it at all surreal to look at how popular podcasting is now?
PARDO: It is. It's grown from me asking people to be a guest on my podcast and them not knowing what it was, to me now asking them to do my podcast and them kind of rolling their eyes. Like, "Jesus. There's another idiot with a podcast." Even though I've been doing it forever. It's gone from, "I'm a comic. I work for Conan. I have a podcast," [and they're like] "Oh, what's a podcast?" Now it's "Oh, you have a podcast? My cousin has a podcast." Everybody has a podcast, and I think we could be honest and say that maybe not everybody should have a podcast.
I kind of equate it to the comedy boom of the late '80s and early '90s where everybody that ever told a joke thought they should get up on stage. And eventually, those people go away and the cream rises. I gotta imagine it's going to be the same with podcasting.
NUVO: What would you attribute to the longstanding livelihood of Never Not Funny?
PARDO: I think I got very lucky in that Matt Belknap, my co-host and producer of 14 years, came to me, and we got in before the comedy podcast glut. There was an avalanche of comedy podcasts, and true crime podcasts are obviously the most popular thing right now.
I think we built an audience, and we have people that are still listening to us who were with us from day one, which I find fascinating. But I think they as an audience have grown in the same way Matt and I have. We didn't have kids when we started. We have kids now. We've experienced deaths in the family. We share all that with the listener, and the listener, in turn, shares that with us.
We're obviously not as big as Carolla, Rogan, Maron, or Conan, but we've got a real nice fanbase. And the actual fans consider themselves on the inside. It's a neat little cult thing.
NUVO: Speaking of podcasts, I know that you and Scott Aukerman of Comedy Bang Bang have a longstanding bond. When did you two first meet, and what has his friendship meant to you over the years?
PARDO: When Scott and B.J. Porter were a team, they just found me funny I guess, and I found them funny too. They said, "Let's try to do something together." So we created a hybrid improv/sitcom that we sold, but it didn't go anywhere. I'm still friends with B.J., and Scott and I are very good friends too.
You've got friends and relationships in this business, and Scott is one of them [for me]. He came to my wedding. I went to his wedding. Eventually, he talked me into joining the Earwolf network with my podcast. We both got crazy busy with our own careers, yet we still try to take time out to appear on each others' podcasts and that sort of thing.
NUVO: I was watching an interview you did on Conan last year, and he asked you about your time working at MCA Records. Do you still seek out new music, especially being that you came from that record label background?
PARDO: The short answer is not really. I mean, I try, but it's gotta hit my ear quick. As cliché as it is, Greta Van Fleet was the most recent band that I fell in love with because it sounds like what I grew up with. I think Dawes is great. They hit me the right way, and I love everything that those guys are doing. But that's really it. It's rough, for me anyway. But I'm still an idiot that…if one of my favorite bands from the '70s or '80s puts a new album out, I buy it and act like it's still relevant and happening. And it's not. I'm not stupid.
NUVO: You have a lot of experience with hosting game shows. What do you look for in a good game show?
PARDO: I like something like the old Match Game, where there's a lot of fun going on, and oh by the way, there's a game. I like a host that's engaged. Things are so slickly produced these days that I don't think there's a chance for the host to be anything more than a traffic cop. Whereas, back in the old days, you seemed to kind of get their personality a little bit, and that's what I dug. You enjoyed the difference between Bert Convy, Gene Rayburn, and Chuck Woolery (before he went nuts). So I think that's it. I like fun interactive gameplay, where the host has a chance to interact with the contestants.
NUVO:When we last talked, Donald Trump had only been in office for a couple weeks. In what ways do you feel his presidency has affected the world of comedy?
PARDO: I think everybody's on edge. As much as the word snowflake likes to be thrown around towards the liberals, there is nobody with thinner skin than the Trump supporter. I don't know if that's because they regret their decision. I'm kind of at a loss for words because I really don't understand. They're supposed to be these tough, thick men, but they get offended at the simplest joke in a way that liberals don't, even though they try to paint it that way.
NUVO: What do you enjoy about visiting the Comedy Attic, as well as recording the podcast there in particular?
PARDO: The Comedy Attic is the greatest club in the country. Jared has really just curated great audiences, and he did that through booking great comics, myself not included. [laughs] Therefore, the audiences know what to expect. Very rarely do you get a heckler.
We did the live shows in San Francisco. We did one in Chicago. But I want to say Bloomington is where it really…he was like, "Why don't you do the podcast here?" And that opened up our eyes because we were doing them in theaters. We were like, "Doing this in a comedy club at the end of a stand-up weekend could be a great idea." He started that, and I thank him for that.