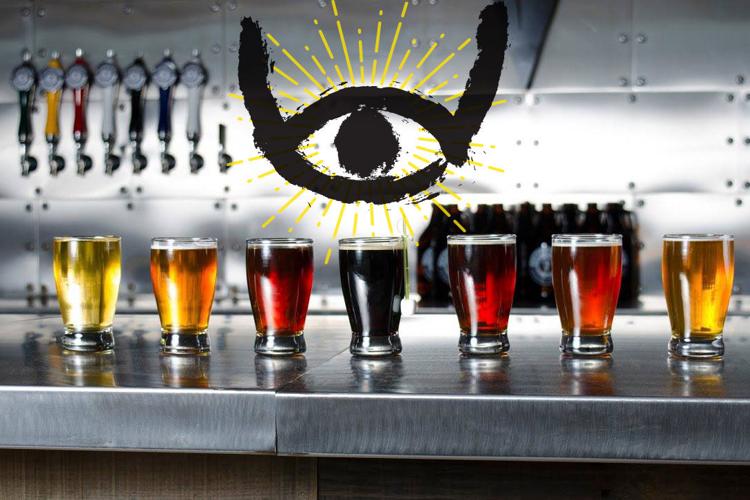 If you're a regular reader of NUVO, you know that a big part of what we do is tell you about why Indianapolis – and the people and institutions that call our city home – is great. We also spend a fair bit of time telling you what Indy could do better; how we can grow; how we can better advocate for others; how we can have more fun. 
We see the Cultural Vision Awards as a perfect merging of these two things we do, week in and week out. For almost 20 years, we've identified people and institutions that make Indy great, and then tell you about how they're pushing our city to be better. Our six honorees this year represent some of Indiana's best and brightest – a WNBA superstar, comedy fest pioneers, LGBTQ healthcare advocates, a record label innovator and a chef that shaped our food scene. 
We also chose one person to receive our lifetime achievement award: a woman who has tirelessly advocated for other women, leading the charge against a legislature that wants to turn back the clock for reproductive rights. 
Join us on Wednesday, June 14, at Centerpoint Brewing Company, to raise a glass to these excellent individuals. It's free and open to all. We're so excited to co-exist in the same place as them – and you.
– NUVO Editors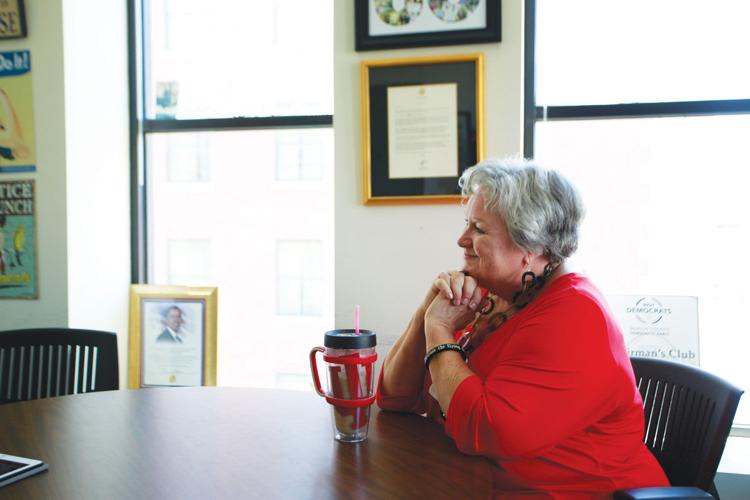 A women's health warrior
To say that Betty Cockrum, outgoing president and CEO of Planned Parenthood of Indiana and Kentucky (PPINK) is a community leader, activist and champion of women is somewhat of an understatement. While all three are very true, they grossly understate everything that Cockrum is and has been to the state of Indiana for a very long time. 
To list all of the words that could be used to describe Cockrum could take up this entire issue of NUVO and probably half of next week's issue. But if I had to pick just one of those words to describe Cockrum it would be "awe-inspiring." (Even then I had to cheat and use two words hyphenated to make one.)
Cockrum has had a long history of standing up for women's rights against male chauvinism and supporting organizations like Planned Parenthood. When we met to chat about her retirement, she told a story of being 20 years old and working in city hall in Bloomington. She had learned about the United Way, how donations could be directed and deducted right from your paycheck. Cockrum directed her gift to Planned Parenthood. 
"I only put a quarter in and it was every two weeks," recalls Cockrum. "And I went home and told my husband about it. He got mad at me and told me that I didn't have the right to do that without talking to him first. So I went back to work and doubled it to 50 cents."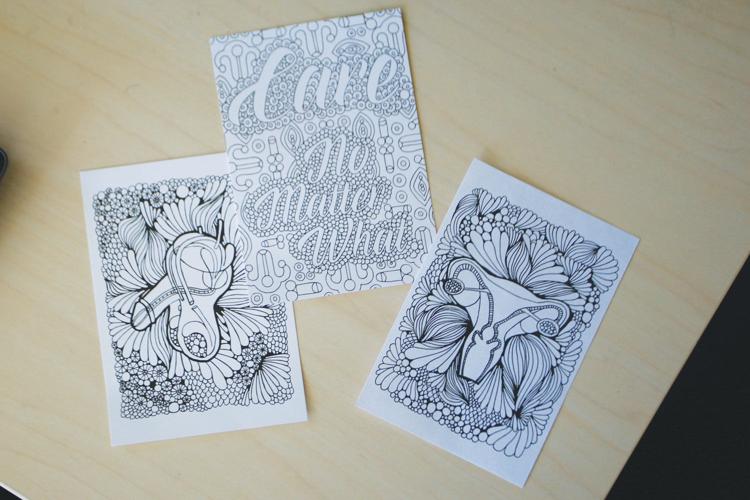 As president and CEO of PPINK, Cockrum has championed the reproductive rights and healthcare of women, watched her state legislature try to roll progress back 50 years and turn around and sue the state for that effort. She has watched women and men from all walks of life understand and support the mission of PPINK with their activism and their financial support, especially when bad things came out of the statehouse.
It's hard to imagine anyone else in that position of leadership over the last 15 years. 
What's even more amazing is that Cockrum had already had a long career dedicated to making Indiana a better place for all before she ever thought about leading Planned Parenthood. Right before she took her current post, Cockrum was working under then-Governor Frank O'Bannon as his state budget director. The position had followed her appointment as Commissioner of the State Department of Administration — a post given to her when O'Bannon first took office as governor. Prior to that Cockrum served as Director of Financial and Administrative Services with the Indiana Department of Commerce — her first appointment to O'Bannon's team when he was elected lieutenant governor. And, before that, Cockrum served as Bloomington's city controller.
The opening to lead Planned Parenthood became available about the time Cockrum was considering leaving government service. She was considering consulting positions until her ex-husband informed her of the post, thinking she would be perfect for it. As she read the six-page document describing the job and Planned Parenthood's mission, Cockrum's vision of her own future changed.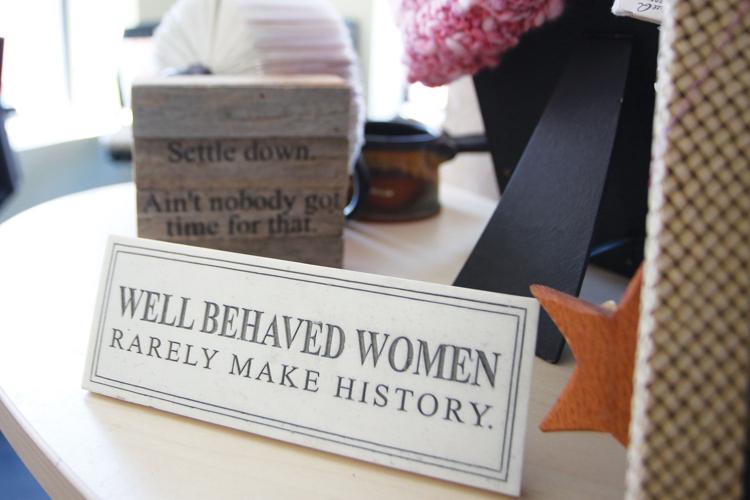 "It was like singing to me and I was pretty sure that I was going to die if I didn't get it," recalls Cockrum. "I was ready to leave public service at that point and there were other things in the hopper. This was actually the least compensating of the things in the hopper, but it didn't matter. It was the very right time for me and for this mission."
It wasn't an easy process getting the job. A headhunting firm assisting with the search told Cockrum that her resume reflected that she was in no way qualified for the post because she had no experience in advocacy, fundraising or healthcare. Cockrum decided right then that they were wrong and she would prove it.
"There are some pretty fun reference stories. One of them was the governor's chief-of-staff who said [on Cockrum's behalf], 'she couldn't do advocacy in the jobs that she's had. If she gets hired you will have unleashed a monster,'" recalls Cockrum.
Cockrum laughs and says she's not a monster. But we agreed that a force for women was definitely unleashed when she was offered the position in May 2002. And that force has continued to advocate and fundraise on behalf of women's healthcare to date. It's that force that has quietly inspired a vast community of people to donate and advocate during those adversarial times with the Indiana legislature. It's that force that has inspired employees to keep working through death threats and false accusations of wrong-doing. And it's that force that has filed lawsuits against the state, challenging the constitutionality of laws passed by the Indiana General Assembly.
A lifetime achievement award can sometimes lead people to believe that the honoree is done, having achieved all that there is to do in a lifetime. For Cockrum, that is the farthest thing from the truth. She says she will continue to advocate and be a force for whatever is next, citing Women4Change as a group she could see herself getting involved with. But that future plan also includes taking time out to relax with a glass of wine or hang out with her grandkids. 
The reins to lead PPINK officially change hands July 1 when Christie Gillespie begins. Like Cockrum, Gillespie is a longtime supporter of PPINK and believes that her 27-year career has led up to this moment to carry the torch for this organization. And Cockrum leaves knowing that the agency is in the hands of someone who believes in it as much as she does.
- Amber Stearns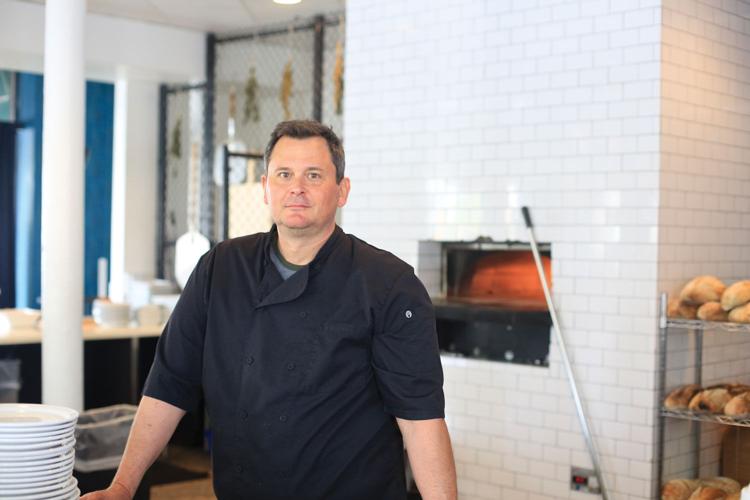 A local culinary giant 
With each new generation in the city's kitchens, we see young cooks taking lessons from their chefs and — once they have acquired the work ethic and fundamental skills necessary — branching out to push our culinary scene further. 
And we praise them. And we write about them. And we remember the culinary scene we see in Indianapolis today was built, as are most great things, on the shoulders of giants. 
Greg Hardesty is one of these giants. 
Hardesty opened and ran three critically acclaimed restaurants in Indy: Recess, Elements and H2O Sushi. Out of his kitchens came many of the top talents in the city including Jonathan Brooks of Milktooth and the soon-to-open Beholder, Abbi Merriss of Bluebeard, Neal Brown of Stella, Pizzology, Libertine and the upcoming Ukiyo and many, many more. 
Hardesty retired from the kitchen this year after over two decades in the industry and he admits it's been a huge change for him. 
"It's tough to just put the brakes on," he says. "I'm used to going 24-plus years just going all out, so it's been a little bit of an adjustment. I've lost my identity, somewhat, of who I am, just who I am every day. It's been tough, but overall it's been pretty good."
Hardesty says that identity is tied so tightly to being in a kitchen because food has always been a part of him. 
 "I've always loved food my whole life. I was one of those kids that would just eat anything. I have a lot of food memories, and I can recall a lot of firsts." 
He got his start cooking for other people in college at IU, smirking when he talks about his early cooking. 
"Back then it was just chilis and stews and things like that on Sundays – basically hangover foods."
After moving to Indianapolis, he found pretty quickly that his new public affairs degree wasn't going to bring him joy. So he looked in the classifieds and was hired at what was very possibly the top restaurant in Indiana at the time, the now-defunct The Glass Chimney. 
"I got married while working at The Glass Chimney and then moved out to LA and then San Francisco and those two places were just a huge influence," he says. 
After working in kitchens on the West Coast and learning about the burgeoning idea of farm-to-table food, Hardesty brought his family back to Indiana. "When I came back from San Francisco in '99 there was a lot going on," he says. "Tony Hanslits and Steve Oakley were already doing their things; Tony had already done quite a bit. And the Food Network and all those things were beginning to raise the bar and raise awareness and people were more attuned to where there food was coming from. I saw it as a real fertile ground of a place to start — I could be on that front edge of those people that were trying to get it going."
He opened H2O Sushi in Broad Ripple in 2000. "My first daughter was born [in San Francisco] and I had fallen in love with sushi — and obviously fallen in love with her. I was trying to find a way to be a chef and a father and not work quite as much. I thought sushi would be a good way to go, and it was."
Then: "Ego, and desire and determination took over and all of a sudden sushi wasn't enough." So he opened Elements on Mass Ave. And, when that wasn't right anymore, he opened his most well-received restaurant, Recess. 
Recess served a pre-fixe menu, meaning restaurant-goers ate whatever Hardesty dreamed up. 
"Frankly it's a kind of arrogant way to go about it," he says with a laugh, "but I was flexible about it." He tried to be accommodating to customers. But the whole idea behind that style of menu seems to have been Hardesty's way of pushing himself and his workers to be the best. 
"I never did it for my own personal gain, per se," he explains. "All I ever wanted was to make Indianapolis better." And he did that by teaching and mentoring young chefs.  
Hardesty says, "My goal when I came back, was to get it going so that – not necessarily that I was going to put it on the map – but so that we could get a foundation going for young cooks to stay."
And so, for Hardesty's 17 years as a head chef he put in relentless hours. And, looking back, it appears succeeded in that endeavor in making Indy a place for new chefs to flourish.
"It was always my dream to have it be where it is now. I'm pretty proud of all the cooks now and how close they all are … I always wanted that and now I envy these guys because they truly are friends and competitors. I'm proud of that." 
His new position of selling beef to restaurants for Fischer Farms is finally letting him get out and chat with other chefs and to finally taste their food – a whole new culinary adventure. 
"I'm going to dinner tonight at a restaurant I wouldn't have even heard of before, let alone go to," Hardesty says. "My wife and I are finally going out on a Friday night, which is just unheard of."
While adjusting to his new life outside of the kitchen has its discomforts, some of which are caused by his now-five months of sobriety, Hardesty is spending more time with his family, something that always weighed on him during his long hours in the kitchen. He says, "That's been the big struggle my entire career is trying to balance those things: family and work."
He isn't sure if he will ever return to the kitchen. 
"I'm just excited to watch these young guys continue to grow and hopefully flourish and continue to put Indianapolis on the map. When it's all said and done I hope I'm just mentioned in the conversation." 
- Cavan McGinsie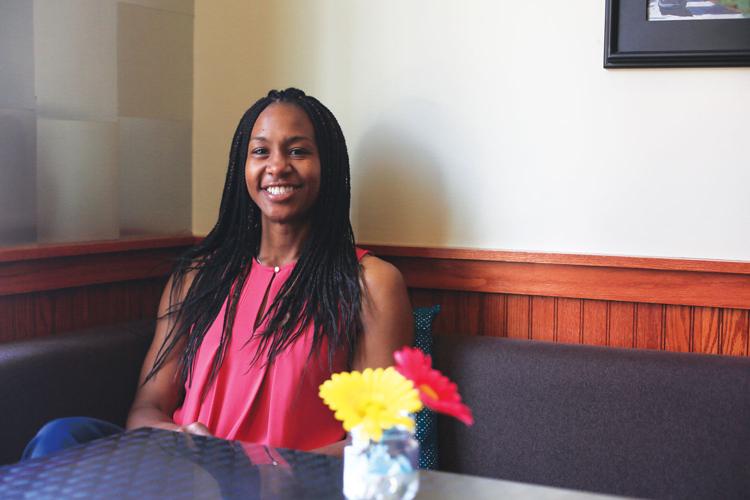 A superstar on and off the court
Indiana has been known as a basketball state and Indianapolis a basketball town. And we all know that Hoosier Hospitality is a real thing. But it wasn't until Tamika Catchings came to town that the two really came together — like chocolate and peanut butter. 
Catchings' career with the Indiana Fever is well-documented and celebrated. She led the team to a national championship in 2012, has four Olympic gold medals and was named Player of the Year and MVP multiple times at different occasions for different reasons. Catchings' level of play not only developed the Fever franchise into a well respected team with a dedicated fan base, but also strengthened the credibility of the WNBA, building fans around the country. 
But it is the work that Catchings did and continues to do off the court that makes her a visionary and a huge asset to Indianapolis. 
Her community work began immediately after being drafted by the Fever in 2001 as the third overall draft pick. Catchings had torn her ACL her senior year of college and was unable to actually play that first year. She moved to Indianapolis with her sister, Tauja Catchings, to be a part of the team and heal. But says, since she couldn't play, she needed something to do.
"I was searching myself to try to find something," says Catchings. Sitting idle is something that just isn't in her vocabulary. "I reached out to our community relations person at the time [with the Fever], Lori Satterfield, and I remember talking to her and saying, 'Hey, whatever events you have going on let me know.' And so one of the first things we did was at the Riverside Family Center. The director there was like, 'Oh my God, you are so awesome with the kids. Have you ever thought about doing your own basketball camp?'"
That first basketball camp led to many more camps, clinics and, ultimately, her Catch the Stars Foundation, incorporated in 2004. The foundation is all about helping kids realize their potential and reaching their dreams through fitness, literacy and mentoring programs. In addition to the original basketball camps and clinics, the foundation added scholarships for student athletes, reading programs and mentoring programs for teens to its repertoire.
What began as something to do while healing turned into so much more.
"The community aspect actually gave me life, " says Catchings. "I've seen kids smiling, and being able to impact other people's lives, that's what made me smile. That's what got me up in the morning. There were so many days when I was like, "I don't want to go to treatment, I don't want to go to rehab.' But knowing I was making an impact, I used that to drive me. Even now, I get the same feeling that I got then, it's the feeling I get now, just knowing that I can impact other people's lives. It's really cool." 
The Catch the Stars Foundation is just one of the ways Catchings continues to give back to Indianapolis. Catchings took  ownership of the Tea's Me Cafe in February of this year. The little cafe near the corner of 22nd and Talbott Street was a place Catchings frequented. Loving the products of the business helped, but sustaining a small minority-owned business was also important to her business ventures. And like everything else she does, Catchings says it's another way to  help others create opportunities. Catchings wants the cafe to become a place for job training and business opportunities, helping others find their passions and reach their dreams.  
Although Catchings is retired now from playing basketball, she is still living the sport. 
"There are two things I swore I would never do in retirement," Catchings jokes. "I said I would never be a commentator, and I would never coach!"
Apparently ESPN didn't get the memo because the network convinced Catchings to be a commentator for their SEC network, covering women's college basketball. She admits that her lifelong insecurities about her hearing and speech impairments fueled the "never-a-commentator" mantra, but, like everything else in life, she faced her fears head-on. It only took two broadcasts for Catchings to find her voice and her passion for the new opportunity.
What makes Catchings a cultural visionary for Indianapolis is her ability to see herself in others and help them reach beyond their insecurities and succeed, just as she has done and continues to do in her own life. She can check several of the "challenge" boxes — a woman, a person of color, a person with disabilities  — and she can also demonstrate how while those challenges are a part of who you are, they do not define you.
"There are so many things to juggle as far as life," says Catchings, "but I think that's the thing that drives me, too, knowing that [I can] be a trendsetter." 
- Amber Stearns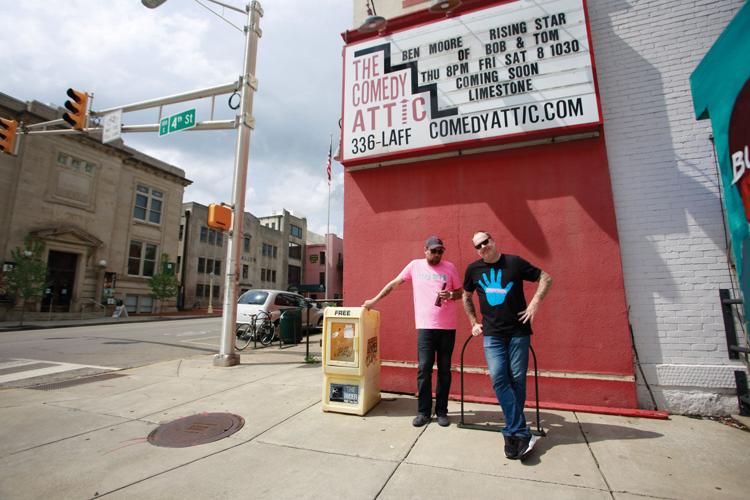 A comedy festival for all 
A funny thing happens when you listen to enough comedy podcasts: you hear comedian after comedian lauding Bloomington, Indiana as just about the best place around for comics. Yes, little Bloomington, home of exactly one full-time comedy club: The Comedy Attic, owned by Jared and Dayna Thompson, located just off the college town's main drag, Kirkwood Ave. 
The Thompsons' club has built a reputation for treating comics — like full-time touring comic Mat Alano-Martin, also based in Bloomington — with respect; hosting great crowds; and bringing up a whole crew of exciting, boundary-pushing local stand-ups.  So, it feels really right that Jared Thompson and Alano-Martin's five-year-old festival Limestone is just about the best comedy festival around, too. Started in 2011 with headliners Tig Notaro, Maria Bamford and Pete Holmes, Limestone highlights what's best about comedy: community. Oh, yeah, and really, really funny jokes. 
Limestone's three days take over several venues all over Bloomington, including, of course, the Comedy Attic. And while it's all fun and games for attendees, Thompson and Alano-Martin approach booking their fest extremely seriously. 
"There's no question that it's extremely important to us as a festival and as a club with the Comedy Attic to make sure that within reason, everyone that we can represent on our stage is represented," Thompson told NUVO in 2015 before the fest's third year — headlined by Janeane Garofalo, Kyle Kinane, Michael Che, Doug Benson, and Tom Thakker.  
Representation of women, people of color and LGBTQ individuals is something the comedy and music worlds have notoriously struggled with. Limestone is impressive not only in its representation of funny people across the spectrum of identities, but for their commitment to up-and-coming comics. From the Blooming10 — a showcase of ten locals that's included on every year's festival schedule — to hosts, openers and an absolutely massive volunteer crew, local funny people are represented, given opportunity, and showcased at Limestone. 
"I think what we've learned in the five years of doing Limestone is that Indiana's comedy scene is really coming into its own," Alano-Martin says. "There have always been great comics here and ones working professionally, but it certainly feels like a moment is happening. There are a significant number of Indiana comics working not only their home club but clubs across the state and beyond. Several comics who cut their teeth here have moved off to New York, Chicago and LA to continue on their path and there's also a healthy DIY scene of comic run shows that are run professionally in every corner of the state which offers more stage time for young comics who are hoping to one day do the same. On top of that our state is getting a good reputation nationally among touring comedians as a good place to do comedy, with smart and engaged audiences. Obviously, we like to think Limestone has played a part in all of this, but truly we're just one piece of a very exciting comedy scene happening in our home state."
- Katherine Coplen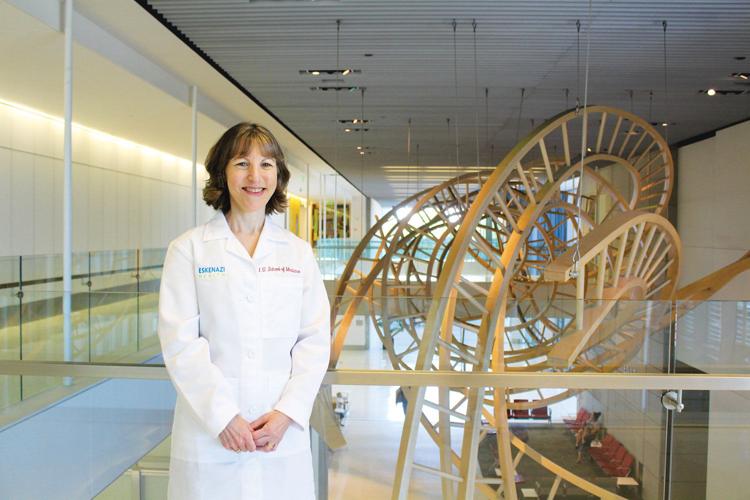 A trans health pioneer
Four years ago, Dr. Janine Fogel was on vacation with her family in California. While she was there she picked up a newspaper and read an article that would change her career. 
The piece was a profile of a transgender health clinic in Sacramento. 
"I was at a point in my career where I needed to make a change and do something different," says Fogel. "The political climate in the state was such that I felt like I wanted to do something different and make a change. So all of those pieces just came together." 
So when she returned home, Fogel went to Dr. Lisa Harris, the CEO of Eskenazi Hospital, and she loved the idea. "She said, 'We support you; figure out how to make it happen,'" says Fogel. 
So, she did.
"I had never done anything like that in the past," says Fogel. "... I had a few transgender patients over the years — I didn't do their hormone replacement, I was their family care doctor… I didn't know any transgender people on a personal level that I knew of. I could have known and just not realized it."
 She admits in the beginning, she didn't know much about the specifics – but she knew there was a need.
"I didn't know anything about transgender care besides that some people needed surgery and some people needed hormones," she says. "That's really all I knew. So I started doing a lot of research on my own — a lot of reading, a lot of webinars, a lot of conferences. Just cold calling other physicians across the country." 
Fogel ended up connecting with the Fenway Institute in Boston (one of the most well-known trans clinics in the country) and dozens of other doctors around the world. 
"Everybody in this community is so forthcoming and wants to help other people learn how to do it because so few people know how to do it. It's such an underserved population," says Fogel. 
She recalls sending out emails to Eskenazi's partners in the IU School of Medicine in the hopes of finding physicians who were interested in helping. The response was astronomical. She now has speech pathologists, dietitians, psychiatrists, a surgeon and even medical legal assistance on her side. The legal help advocates for patients when it comes to gender marker changes, discrimination, and even fighting to make sure insurance pays for the services that should be covered. 
While few of the doctors had a specific focus on transgender health care prior to the clinic, they were all eager to learn. 
"I got a therapist who had never done therapy with a transgender person, but said, 'I'm willing to try it,' " says Fogel.  
When she started the clinic there was a plastic surgeon who had just finished her residency and decided to focus on gender reassignment surgery. The doctor is now the only one in the state who does such surgeries. 
"All of these pieces just started coming together," says Fogel. "Everything coalesced, and now we have an amazing program. We have more services in one place than almost anywhere in the country." 
The clinic's numbers speak for themselves. Last year they had around 70 patients. Now, the clinic has 175 with 40 on a wait-list that's booked up until October. 
Fogel also just hired a partner to help her take on the growing demand; Dr. Venis starts in August. He will of course help her with patients, but the two also hope to take on more research in the coming years. 
"We are going to do something to do with eating disorders," says Fogel. "That's probably the next thing we are going to do. We know that there are increased instances of eating disorders in the transgender population, but there isn't a lot of research on that." 
She is also interested in studying cognitive changes with hormone therapy. That research will start in the spring. 
Fogel hopes to share this information, and ideally, create a universal standard of care that physicians follow for transgender patients. Currently, she has not found any quality standards (a list that ensures doctors are giving the checkups, tests, procedures and appointments that patients need) that exists in the medical field for trans patients. She hopes to create one. 
(Editor's note added on 7/12/17: A clarification from the program: "Dr. Fogel and the Transgender Health and Wellness Program does follow the WPATH (World Professional Association of Transgender Health) guidelines. WPATH has clear standards of care for transgender individuals. What is lacking, so far, are Quality Measures. Quality Measures in the medical setting refers to specific health related measures such as blood pressure or BMI that have been shown to be associated with good health outcomes.")
"It's been great for me to do something new and different, but more importantly is, I can see what I am doing for my patients," says Fogel. "I get teary when I think about my patients and how they come in really anxious, depressed, [with] suicidal thoughts — all of these things are really commonly seen — then they start hormone therapy. Honestly, within six weeks, I see them back for their first visit after they started and they are like a new person. They are so happy. They describe it and I can see it — 'This is who I was meant to be, this is who I really am, it just feels right.' "  
- Emily Taylor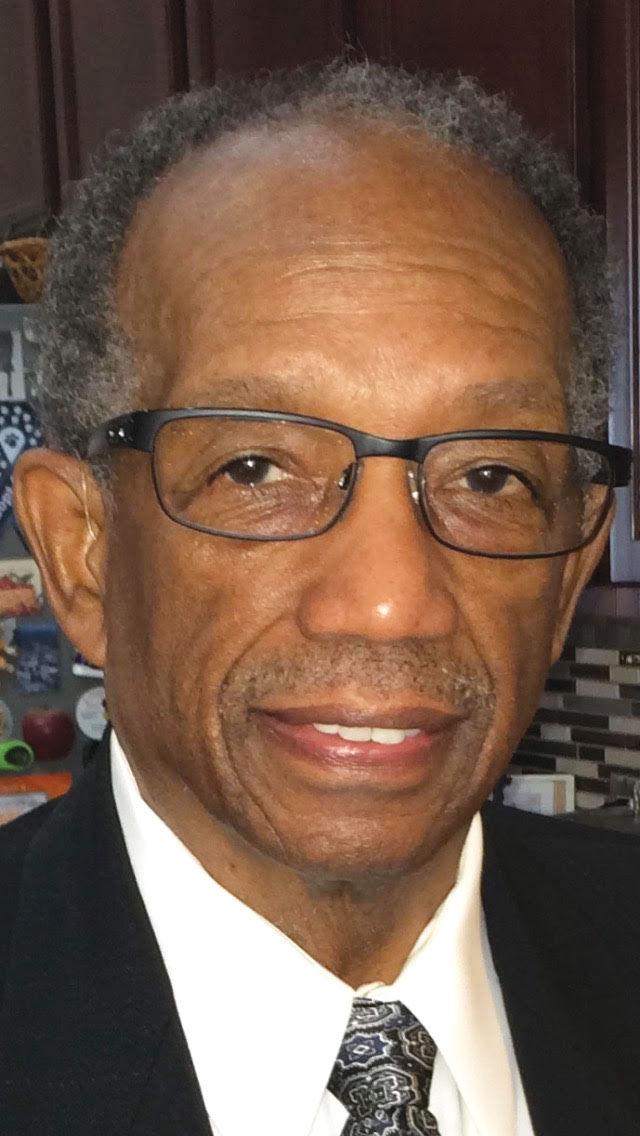 Putting our musical talent on the map
The unprecedented success of Motown Records in the 1960s not only influenced a generation of musicians. Motown's CEO Berry Gordy also inspired a fresh crop of Black entrepreneurs seeking to replicate the label's great commercial and artistic achievements. 
Enter Indianapolis resident Herb Miller. In the late 1960s, Miller co-founded Lamp Records with boxing promoter Howard Layden. The Indianapolis-based Lamp recorded and released music from some of the city's greatest funk and soul acts. 
"I had no intention of getting into the music business," Miller says. But the stifling racial climate of Indianapolis in the 1950s had taught Miller that he needed to be resourceful while searching for opportunity. It was a lesson Miller learned early in life, as a graduate of Arsenal Tech in 1957, where he finished at the top of the class in the school's automotive department. 
"I'll never forget this," Miller remembered. "The principal called me into his office. He said, 'Herb, I'm going to be very frank about this. We normally offer a job to the student who finishes at the top of his class in auto mechanics. We can not offer you that job, because we can not find a dealership that will hire you.' It was a racial thing."
Miller refused to accept the limitations imposed on Black people during this era. After working a variety of blue collar jobs, Miller joined the Indianapolis Fire Department in 1962, and served with honor until 1984, when he retired from his position as an investigator for the department's arson division. 
It was during his time with IFD in the 1960s that Miller began dabbling in music. By the late 1960s Miller had opened a trio of record shops, and began promoting concerts by the likes of James Brown and The Temptations as a member of the Indianapolis-based Defiants Social Club.
It was a chance encounter with Indianapolis funk legends The Highlighters that prompted Miller to begin thinking about releasing local music on his own label.  
While Lamp Records never issued any music from The Highlighters, they did release highly regarded singles from Indianapolis groups including The Vanguards, Amnesty and Ebony Rhythm Band. Miller's business acumen and industry connections helped secure national distribution for Lamp releases.
"I had the desire to put Indy on the map with Lamp," Miller recalls. "There was a tremendous amount of talent in Indianapolis, it just needed to be managed and presented. Not everyone in this nucleus of talent we had here was ready for it, but we had enough people here that were ready for it."
The catalog of music Lamp recorded stands as an extraordinary document of Indianapolis culture in the late '60s and early '70s. International interest in the label continues to grow each year, and original copies of Lamp discs remain highly prized collectibles for soul and funk fans around the globe. And 2017 may be Lamp's biggest year yet, as the California-based label Stones Throw has plans to release a Lamp anthology later this year. 
Miller seems genuinely surprised by the continued interest in Lamp. 
"This is something I never thought would come back, but now that it is back, this is the biggest thing that ever happened me."
Consistent with his lifelong commitment to improving himself, while also contributing to his community, Miller now spends his time running Aerial Recording Communications, an aerial photography company specializing in commercial and forensic photography.  
- Kyle Long