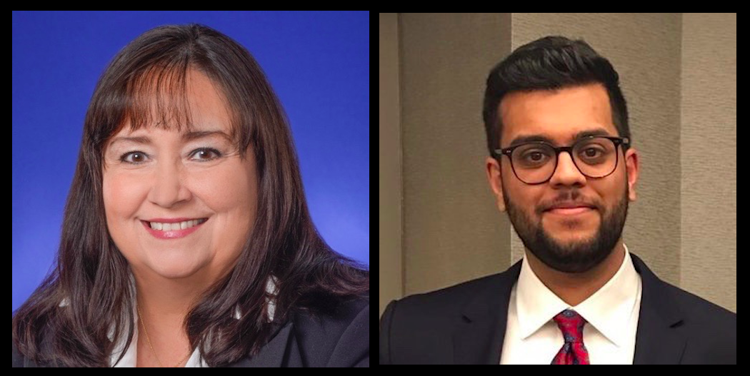 THE RACE
Democratic Marion County Auditor Julie Voorhies faces a re-election challenge from Republican Caarn Heir.
[Editor's note: Despite multiple attempts to reach Heir via telephone, U.S. mail, email and social media over a six-week period, we did not receive his answers before the deadline, so we are only publishing Voorhies' answers.]
CANDIDATE PROVIDED BIOGRAPHY
Incumbent: Julie Voorhies
Julie was first elected as Marion County Recorder in 2006 and is seeking the office of Marion County Auditor in 2018 to continue to improve County services and save taxpayer dollars. Serving as the Marion County Recorder has given her the experience to manage the day-to-day operations of a county office and has strengthened her commitment to public service. Julie is a life-long resident of Marion County and has been active in her community. Julie served as a United Way/Key Club Labor Chair for Hurricane Katrina Relief, Co-Chair of County United Way Campaign, and Committee Member of the Race for Life. Along with her husband Robert Voorhies, she has been involved in the Labor movement and local politics, including organizing get-out-the-vote and registration efforts, for over 17 years.
QUESTION FOR THE INCUMBENT
NUVO: Why should voters re-elect you? Because I have been a very good steward of tax payers dollars and have provided a better government experience as an elected official. What do you feel you have done to earn their vote?
Voorhies: I have worked very hard to streamline processes and provided real estate deductions on line for tax payers to avoid coming downtown and finding parking.
RE: CORRUPTION
NUVO: Our reader, K. H. Brower, asks: How will you dismantle systemic corruption and abuse of power in our political and economic systems?
Voorhies: As the Auditor I have was able to prevent the payment on Indy Vision Fleet and Blue Indy contracts that were not properly vetted by the public or critical internal processes. I am implementing more strategies as safety nets to prevent fraud or misuse in the future.
RE: RENEWABLE ENERGY
NUVO: Our reader, Mary Lou Dolan, asks: What is your position on moving toward more policies favoring renewable energy?
Voorhies: We have real estate deduction available to homeowners in Marion County to install renewable energy savings on homes, I will try to educate the public to make use of these strategies for energy and tax savings.
RE: COUNTRY OVER PARTY
NUVO: Our reader, Evelyn Channelle Brown Jones, asks: Are your party's political views and mandates more important than doing the right thing no matter the party line?
Voorhies: No, it is my priority to do the right thing both in my capacity as the Auditor and in my private life.
RE: INCOME INEQUALITY
NUVO: Our reader, Tim Micheli, asks: The upper class is getting much richer and the middle and lower classes are falling further behind. How to you plan to get the middle and lower their fair share of the wealth?
Voorhies: Working families are forced more and more to do more for less. I work with labor to support their efforts train workers and make a better wage. To encourage companies and organizations to allow workers to organize to bargain for better wages and benefits. That is what established the middle class in the past. But that structure has been torn down.