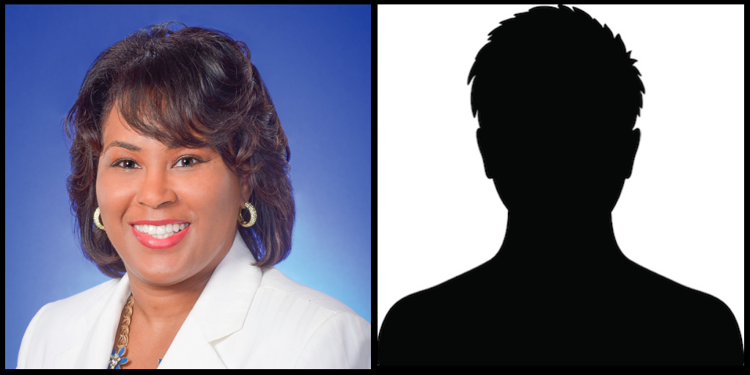 THE RACE
Rep. Cherrish Pryor, D-Indianapolis, has represented the 94th District in the Indiana House of Representatives for the last decade. The former Indianapolis City-County Councilmember is running unopposed this year.
CANDIDATE PROVIDED BIOGRAPHY
Cherrish Pryor has served as a legislator in the Indiana House of Representatives since Nov. 4, 2008. She is currently chairwoman of the Indiana Black Legislative Caucus. She served on the Indianapolis Marion County City-County Council from Jan. 2007 to Nov. 2008.
Prior to joining the City-County Council, she was employed by that body as the Legislative and Public Affairs Director. Cherrish currently works as the chief deputy for the Marion County Treasurer's Office. Prior positions include real estate manager for the Marion County Auditor's Office, lobbyist for the Greater Indianapolis Chamber of Commerce, program director for the State Student Assistance Commission, and a legislative assistant for the Indiana House of Representatives.
Pryor currently serves the community through her service on several boards and committees. She was recently named Indiana State Director for Women in Government, a national nonpartisan organization of female legislators. Since 2017, she has served as the State Director of the National Foundation of Women Legislators. Pryor is on the Board of Directors for the Indiana Breast Cancer Awareness Trust Fund, and serves on the Pike Township YMCA Campaign Steering Committee.
Cherrish is also a member of the Top Ladies of Distinction; Tillman H. Harpole American Legion Post 249 Auxiliary; the National Association for the Advancement of Colored People, Indianapolis Chapter; Concerned Clergy; and the Indiana University Alumni Association. She is an active member of Progressive Missionary Baptist Church, where she serves on the Usher Board and is the assistant treasurer for that auxiliary. Cherrish has also served as a member of the Progressive Missionary Baptist Church Board of Directors.
Other past community involvement includes the Peace Learning Center, Indianapolis Museum of Art Government Relations Committee, National Black MBA Association-Indianapolis Chapter, UNCF Gala Committee, United Way of Central Indiana Governance Committee, Mayor's Celebration of Diversity Committee, and Indiana Black Expo's Black Business Conference Committee.
Earlier this year, Pryor received the Faith-Based President's Award as well as the Dr. Mozel Sanders Drum Major for Justice Award. Last year, she received the Breakthrough Woman Award from the Indianapolis Chapter of the National Coalition of 100 Black Women, and the Crystal Gavel Award from the National Black Caucus of State Legislators. In 2015, she was named one of four Legislators of the Year by the Indiana Farm Bureau and a member of Governing Magazine's Women in Government 2015 class. Marion County Judges named her Legislator of Year in 2010 and she also received an award from Child Advocates for her efforts to improve the lives of children that same year.
Cherrish earned a Bachelor's Degree in Criminal Justice from Indiana University–Bloomington and a Master's Degree in Public Affairs from Indiana University-Purdue University Indianapolis.
RE: RUNNING UNOPPOSED
NUVO: What do you have to say to constituents who may worry the lack of a challenger will mean their concerns won't be addressed because of this?
Pryor: Although I am unopposed I am still concerned about my district, my constituents and this state. What my constituents are concerned about is important to me. Being unopposed does not mean concerns will not be addressed, it does allow me to spend more time working to resolve concerns in my district.
RE: HOUSING 
NUVO: Our reader, Andy Beck, asks: We know that safe and affordable housing is necessary for employment, provides the opportunity to build wealth via stability, and has a tremendous positive benefit for health. Do you agree that housing is a human right? Do you agree that public dollars should only be awarded to organizations providing permanently affordable housing units instead of the short and medium term (5 or 20 years) affordable units that have been used to flip neighborhoods and tear apart communities?
Pryor: Everyone deserves to live in a safe and affordable environment. I also think we must not allow long time homeowners to be forced out of their homes because their taxes have increased due to people moving into their community.
RE: GERRYMANDERING
NUVO: Our reader, Steven Cornett, asks: Do you agree that partisan gerrymandering is antithetical to democracy, and that Indiana should adopt an objective process to create optimally compact census based equal-population congressional districts in Indiana by requiring it in the state constitution?
Pryor: I think we have a serious issue when it comes to drawing district maps for congressional and state legislative districts. I will continue to support a bipartisan approach to drawing districts which includes a redistricting committee. I also think Congress should move on the Voting Rights Act and we need to make voting more accessible, and not purge citizens from voting rolls or make it harder for low income and minorities to vote.
RE: RENEWABLE ENERGY
NUVO: Our reader, Mary Lou Dolan, asks: What is your position on moving toward more policies favoring renewable energy?
Pryor: I think we should move forward with more policies favoring renewable energy.
RE: DISCRIMINATION
NUVO: Our reader, Todd Fuqua, asks: Would you support legislation that would block public dollars from going to private schools if they engage in discriminatory employment practices based on sexual orientation or gender identity? Please comment on your rationale.
Pryor: Yes. Discrimination should never be tolerated and public dollars certainly should not be used to supplement discriminatory behavior in this or any other manner.