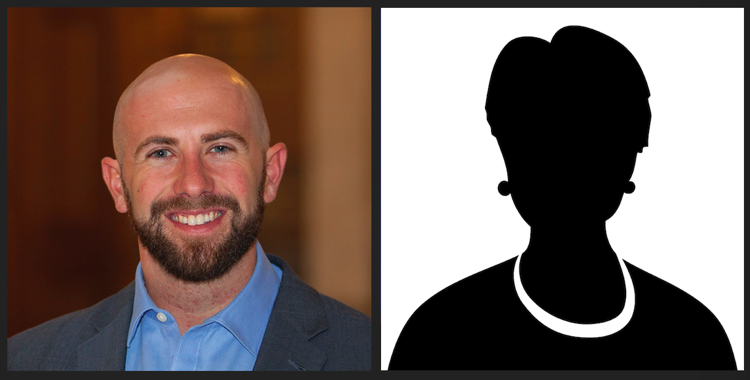 RACE 
After being first elected in 2012, this is the second time, after 2014, Rep. Justin Moed, D-Indianapolis, has no opponent in the race for Indiana House District 97.
CANDIDATE PROVIDED BIOGRAPHY
INCUMBENT: Justin Moed
Justin Moed was elected to the Indiana House of Representatives in 2012. He began his work at the Statehouse as a doorkeeper and worked his way up until he became a senior policy analyst for the caucus. Thanks to years of experience in the Indiana legislature, Moed understands both the challenges and possibilities that come with state government.
Since his election, he has worked to put people and solutions first. His focus is on strengthening neighborhoods and helping his constituents navigate the ins-and-outs of government to solve problems. Moed is known to work across party lines to find common ground on important issues such as economic development, tackling the abandoned housing crisis, holding government accountable and mass transit. He currently serves as ranking minority member on the Financial Institutions committee.
Moed is a graduate of Butler University and a homeowner on the south side of Indianapolis. He is highly involved with the local community, and owns and manages an urban farm in the area. He is an active member of many community groups and organizations, as well as an appointed member of the IUPUI Board of Advisors, the White River State Park Commission, and the State Tourism Council.
QUESTION FOR THE INCUMBENT
RE: RUNNING UNOPPOSED 
NUVO: You're running unopposed. What do you say to constituents who may worry the lack of a challenger will mean their concerns won't be addressed because of this?
Moed: I share the concerns of many about the lack of political competition currently in our system of government.  Much of this could be blamed on political gerrymandering of legislative districts where lines have been drawn to favor one party or another. While I do not have an opponent this year, I constantly seek to remain accessible by regularly attending neighborhood meetings and crime watches in my district, providing my personal cell phone number to constituents and even knocking on doors in election and non-election years to talk with people directly on their doorstep.
RE: HOUSING
NUVO: Our reader, Andy Beck, asks: We know that safe and affordable housing is necessary for employment, provides the opportunity to build wealth via stability, and has a tremendous positive benefit for health. Do you agree that housing is a human right? Do you agree that public dollars should only be awarded to organizations providing permanently affordable housing units instead of the short and medium term (5 or 20 years) affordable units that have been used to flip neighborhoods and tear apart communities?
Moed: As a strong advocate for neighborhoods, I believe we must work to ensure long-time residents who have worked tirelessly to turn around their community are then pushed out of their home or neighborhood because of gentrification. The increase in the cost of rent in redeveloping neighborhoods is significant element of gentrification. Affordable housing can be used as a tool to encourage diversity in neighborhoods so that all who want to benefit from revitalization can do so.
RE: GERRYMANDERING
NUVO: Our reader, Steven Cornett, asks: Do you agree that partisan gerrymandering is antithetical to democracy, and that Indiana should adopt an objective process to create optimally compact census based equal-population congressional districts in Indiana by requiring it in the state constitution?
Moed: Yes! I have filed a bill every session to advance the cause of non-partisan redistricting and served on the Commission that studied and recommended the State Legislature adopt a plan to remove politics from the map-drawing process. It is past time Indiana work to have more competitive legislative races to foster more responsive representation.
RE: RENEWABLE ENERGY
NUVO: Our reader, Mary Lou Dolan, asks: What is your position on moving toward more policies favoring renewable energy?
Moed: Strongly support. I opposed the effort to weaken net-metering or the personal production of solar energy. Indiana needs to be at the forefront of renewable energy, not lagging behind the country.
RE: DISCRIMINATION
NUVO: Our reader, Todd Fuqua, asks: Would you support legislation that would block public dollars from going to private schools if they engage in discriminatory employment practices based on sexual orientation or gender identity? Please comment on your rationale.
Moed: If you choose to take state tax dollars (vouchers) to finance your school's operation then you certainly should not be instituting discrimination in your policies.