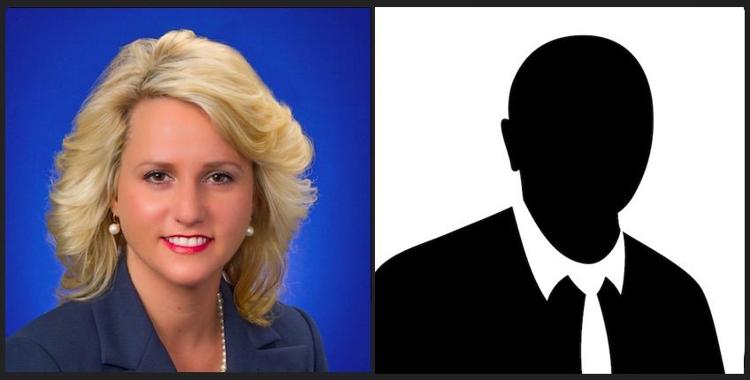 RACE
For the first time since she joined the Statehouse in 2012, Rep. Karlee Macer, D-Indianapolis, is running unopposed for re-election.
CANDIDATE PROVIDED BIOGRAPHY
State Representative Karlee Macer is currently serving her sixth year in the Indiana House of Representatives and is a resident and native of Wayne Township, on the west side of Indianapolis
As former president of the Wayne Township Education Foundation, former president of the 40 West Business Association, and the Community Relations Manager/Clinical Liaison at Northwest Healthcare Center, Karlee has worked with students, workers and business leaders to accomplish shared goals in the community. She is a founding member of the community and economic development nonprofit, Indy Gateway, focused on improving the quality of life for everyone on the west side. By fighting for industry in both the public and private sector, she has worked to create jobs with livable wages in House District 92.
Throughout her time in the legislature, Karlee has been recognized as the Indiana Chamber's Legislative Champion, Indiana Chamber Small Business Champion, Legislator of the Year by the Disabled American Veterans, AARP Capital Caregiver Award, Legislator of the Year by the Indiana Social Work Association, and received the Distinguished Public Service Award from the American Legion
Karlee is the ranking minority member on the Veterans Affairs and Public Safety Committee and serves on the Commerce, Small Business, and Economic Development Committee; as well as the Utilities, Energy and Telecommunications Committee. She also serves on the Indiana Veterans Affairs Commission.
RE: RUNNING UNOPPOSED
NUVO: You're running unopposed. What do you have to say to constituents who may worry the lack of a challenger will mean their concerns won't be addressed because of this?
Macer: Having options for representation is what makes our democracy function at its highest level, and while I'm running unopposed for the first time in my career that doesn't mean the hard work stops. It is my job to represent the people of my community whether they voted for me or not, because as their State Representative, I am their voice in the state house, and that's not a charge to be taken lightly.
RE: AGE OF CONSENT
NUVO: You have supported raising the age of consent to 18 in the state, but the bill has stalled out. Why do you think this is necessary and why do you think there is opposition?
Macer: This is a piece of legislation that was brought to me by law enforcement, advocates against sexual assault, and heartbroken parents whose children had suffered abuse because of the laws in our state. There is the misconception that this legislation would tell two consenting young people what they can and cannot do with their bodies, leading to opposition stemming from misinformation. In fact, this bill has nothing to do with what young people choose to do with other young people, but everything to do with the middle aged adults who prey on 16-year-olds in Indiana and perpetuate systems of abuse.
RE: GERRYMANDERING
NUVO: Our reader, Steven Cornett, asks: Do you agree that partisan gerrymandering is antithetical to democracy, and that Indiana should adopt an objective process to create optimally compact census based equal-population congressional districts in Indiana by requiring it in the state constitution?
Macer: Gerrymandering is a true threat to our democracy that disenfranchises communities and strips them of their ability to participate in fair and free elections by prioritizing politics over people and putting them at an automatic disadvantage. It is important that we create a fair and balanced process to develop equitable districts in which the voices of the people are heard instead of the voices of special interest groups. Everyone's votes should matter equally, and by drawing lines that exclude communities with opposing viewpoints, we perpetuate a broken system that has led to flawed representation.
RE: RENEWABLE ENERGY
NUVO: Our reader, Mary Lou Dolan, asks: What is your position on moving toward more policies favoring renewable energy?
Macer: Sustainable energy usage requires the use of alternative renewable energy sources. I think it is imperative that we incentivize the development of new technologies that advance the production of renewable energy resources and increase our state's independence from foreign energy sources. From wind to solar energy, we are blessed to live in a state with the topography to support these developments so that our state can collectively reduce our greenhouse gas emissions. By diversifying our energy supply, we not only create more reliable sources of power, but we also create jobs for Hoosiers in these growing industries.
RE: DISCRIMINATION
NUVO: Our reader, Todd Fuqua, Would you support legislation that would block public dollars from going to private schools if they engage in discriminatory employment practices based on sexual orientation or gender identity? Please comment on your rationale.
Macer: Schools that choose to discriminate against students or staff based on sexual orientation or gender identity should not be rewarded for their behavior with state tax dollars. I will support legislation that protects the marginalized communities of our state and ensure that they are protected equally under the law. In a time where the rights of the LGBTQ community are at risk every day, it important now more than ever that our leaders take a stand to protect the citizens of the great state of Indiana regardless of who they love or how they identify. The right to exist free of discrimination and persecution is one of the fundamental principles of our nation, and if we in that state legislature can't stand up for all members of our communities, then we don't deserve to represent them.