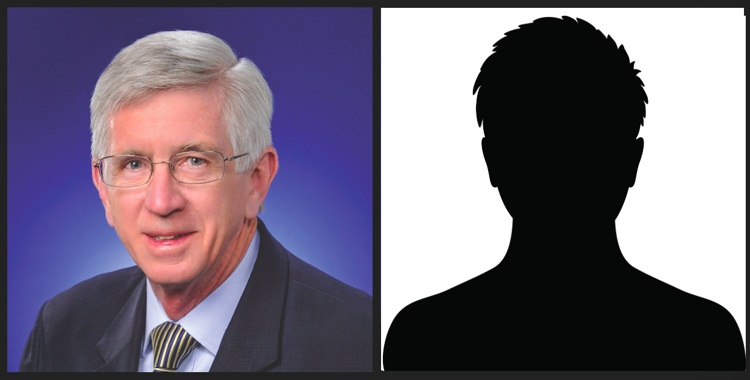 THE RACE
For the second time since he assumed office in 2009, Rep. Edward DeLaney, D-Indianapolis, is running unopposed in Indiana House District 86. DeLaney first ran without a challenger in the 2014 election.
CANDIDATE PROVIDED BIOGRAPHY
Ed DeLaney is a teacher and retired lawyer. He has a B.A. and an M.A. from the State University of New York at Binghamton. After serving his country as an officer in the Navy, Ed graduated from Harvard Law School with honors in 1973 and began work in Indianapolis at the firm of Barnes, Hickman, Pantzer & Boyd.
Ed has served as an advocate for businesses and individuals in matters ranging from business disputes, estate litigation, election law, First Amendment, and access to records litigation. Ed has represented the Federation of Bosnia and Herzegovina in an arbitration hearing under the Dayton Peace Accords. He speaks Russian fluently.
Ed was the founding lawyer for Investigative Reporters & Editors, Inc., which is now an international organization with thousands of members. He recently retired as a partner in the law firm of DeLaney & DeLaney, where he worked with his wife, Ann, and his daughter, Kathleen. For several years, Ed was an adjunct faculty member at Indiana University School of Law in Bloomington.
Ed has been active in his community. He served former Gov. Evan Bayh as Chair of the Indiana Development Finance Authority from 1990-1996. He has been a member of the Indianapolis Police Merit Board and President of the St. Thomas Aquinas Parish Council, where the family has been a member for 30 years. He served the Indianapolis Bar Association on its Judicial Evaluation Committee.
He has been an election monitor for the International Republican Institute in Russia. For some 25 years, Ed has trained both groups and individuals in the skills of being an advocate. His experience has been recognized by the Best Lawyers in America and the Indiana Super Lawyers.
Ed and Ann married in 1967 and have been blessed with three adult children: Kathleen, with whom they practiced law; Jennifer, a physician in St. Louis; and Tim, who is an attorney with Barnes & Thornburg. They have eight active grandchildren: Emma, Miranda, Kevin, Aidan, John, Owen, Cormac, and Caitlin.
RE: RUNNING UNOPPOSED
NUVO: You're running unopposed. What do you have to say to constituents who may worry the lack of a challenger will mean their concerns won't be addressed because of this?
DeLaney: I am not happy to be unopposed. I worked hard to help find 89 Democratic candidates. We learn from competition. I make an effort to hear from those not likely to agree. This happened the other night at a meeting of Washington Township School supporters.
RE: AFFORDABLE HOUSING
NUVO: Our reader, Andy Beck, asks: We know that safe and affordable housing is necessary for employment, provides the opportunity to build wealth via stability, and has a tremendous positive benefit for health. Do you agree that housing is a human right? Do you agree that public dollars should only be awarded to organizations providing permanently affordable housing units instead of the short and medium term (5 or 20 years) affordable units that have been used to flip neighborhoods and tear apart communities?
DeLaney: I tend to put it this way: Government is the trustee for those in need. We need to assure that everyone can have a decent place to live. We also need to be very careful with incentives to insure that not all the benefit flows to investors. Those in need are the real targets for incentives. Lastly, I think Indiana needs a serious discussion about fair housing. So far, it is lacking.
RE: GERRYMANDERING
NUVO: Our reader, Steven Cornett, asks: Do you agree that partisan gerrymandering is antithetical to democracy, and that Indiana should adopt an objective process to create optimally compact census based equal-population congressional districts in Indiana by requiring it in the state constitution?
DeLaney: Gerrymandering is unfair to the voters. It also reduces the Legislature to rule by a clique. I am drafting both a statutory and a Constitutional solution to these problems.
RE: RENEWABLE ENERGY
NUVO: Our reader, Mary Lou Dolan, asks: What is your position on moving toward more policies favoring renewable energy?
DeLaney: Ironically, the markets are with the environmentalists in supporting alternative sources. But the super-majority wants to block this. I thought they were pro-free markets and liked to breathe. I am fighting for the environment at every chance.
RE: DISCRIMINATION
NUVO: Our reader, Todd Fuqua, asks: Would you support legislation that would block public dollars from going to private schools if they engage in discriminatory employment practices based on sexual orientation or gender identity? Please comment on your rationale.
DeLaney: I would support such legislation as proposed by Rep. Forestal. I oppose vouchers because they lead to lobbying by Churches who want public dollars without public rules. This is destructive to church and state. This issue proves the point.