1119 E. Prospect St
Indianapolis
,
IN
46208
Last Updated: September 26, 2018
Located right next door to the Fountain Square Theatre Building, Radio Radio hosts local and national acts of all genres. Grab a beer from what we consider the most gorgeous bar in the city and prepare to be blown away by the state-of-the-art sound system and beautiful stage.
Is this your business?
Promote your business through our innovative Marketplace system! It's free to sign up!
If the fear of another bad date terrifies you more than the fear of commitment, grab your honeypie and experience what the city of Indianapolis has planned just for you.
Revivalist version of the legendary British 80s ska band brought down the house at Radio Radio over the weekend, with A2 Industries opening.
The Nashville-based band has swapped out a kitschy, countrified sound for go-go garage rock, without losing their lightheartedness and Southern swagger.
Black Francis certainly satisfied his contractual obligations Wednesday night at Radio Radio, but his low-energy set seemed perfunctory.
A dynamic live band, Neon Love Life made it clear they enjoyed the living crap out of the rock life at their release show. Bar music at its best.
Fronted by legendary music industry maverick Steve Albini, Shellac brought their abrasive post-hardcore sounds to Radio Radio for a sold-out show Tuesday.
NUVO spoke with power pop demi-god Matthew Sweet in advance of his Radio Radio appearance. Witness seminal album 'Girlfriend' in its entirety Tuesday.
The Brooklyn-based experimental rock band played a less-than-inspiring show Wednesday evening, but opening acts Pomegranates and Vacation Club shined.
NUVO spoke with Sebadoh's Lou Barlow in advance of their Friday Radio Radio show, their first appearance in Indianapolis in recent memory.
French and Bean recorded together a couple months ago, and a phone call put this gig at Radio Radio together.
The band that Kurt Cobain once compared to the Beatles makes their way to American shores once again in support of their 'Osaka Ramones' tribute album.
The unconventional R
&
B star Har Mar Superstar shimmies into Indy on Friday.
The color-coordinated trio hit Radio Radio with the gale-force power you'd expect from the legendary pop-punk band.
Forty-two bands will cover mega-stars David Bowie, Michael Jackson and R.E.M. at the White Rabbit Cabaret, Radio Radio and the Fountain Square Theater this Friday.
San Antonio-based all-girl rock group discuss their tour, their new album, and their time with Morrissey. Girl in a Coma plays tonight at Radio Radio.
San Antonio-based Girl in a Coma played a decidedly grunged-up set at Radio Radio featuring songs from their new album.
Shots from Tonic Ball X's R.E.M. stage at Radio Radio.
Philly's The War On Drugs will pop into Radio Radio next week during their first trip to Indianapolis.
Hero Jr. is blowing up like a roadside bomb. Questionable reference? Maybe. Awesome band? Definitely.
The Alabama Shakes aren't the only young band working the '60s soul vein these days, but they bring more fire, grit and credibility to the game than most.
Band-on-the-rise Alabama Shakes delivers on the hype at their highly anticipated Indiana debut at Radio Radio.
Familiar while letting the uniqueness flag fly, *ask comes up with some punk-pop worth hearing.
Radio Radio bouncer Big Chuck once again gets his own Xmas show, which this time showcased two well-known local acts and one relative newcomer from Chicago.
Bigger Than Elvis played at Radio Radio in early January.
Micha Ling reviews Friday night's show at Radio Radio featuring Jascha and Friends, Quiet Corral, and the Kopecky Family Band.
There's nothing heartless about the Heartless Bastards, who are in town touring their newest release, 'Arrow.'
Denver indie pop trio Tennis brought their warm, easily enjoyable sound to Radio Radio Monday night in support of their sophomore album 'Young
&
Old.'
Let your inner do-gooder out this weekend with two music events benefitting Indy non-profits.
Grammy-nominated artist Katie Herzig brought her latest album, 'The Waking Sleep,' to Radio Radio. Nashville-based Andy Davis opened.
Rachael Yamagata brought a stripped down, acoustic trio to Radio Radio to debut 'Chesapeake,' her latest album. Madi Diaz warmed up the feisty Thursday night crowd.
Henderson is back in his hometown with a brand new album, 'Locked Doors
&
Pretty Fences.'
View shots from this weekend's music events, including the Fountain Square Carnival, Memoryhouse at Radio Radio, The Ladybirds, KO and more.
The first full-length from The Lumineers wallops with a roots rock punch of backwoods-via-NYC soul, mixed with giddy realism and music surprising and powerful.
The cellist let it all hang out Saturday, showcasing his unique mix of folk, bluegrass, jazz and R
&
B. He was accompanied by fellow Kentuckian Jordon Ellis on percussion.
Mike Contreras reviews Class Actress who performed at Radio Radio on Monday, June 4.
Photos of Burlesque Bingo, Prospect Hill, March Fourth Marching, Cootie Crabtree, Taylor Norris, Blackberry Jam, and Shelby County Sinners.
In the midst of recording their first full-length LP, up-and-coming Lawrence, Kan.-based Americana rock band Quiet Corral returns to Radio Radio.
View shots from this weekend's concerts, including Goliathon, Hero Jr. and The Black Shades at Radio Radio and more.
The band's formula was simple; begin with droning feedback, let the smoke machines gush, insert a sludge riff, vocalize universally mundane (but by no means stupid) life troubles. Solo, jam, repeat to infinity.
Area musicians recreate The Band's Last Waltz to benefit Down Syndrome Indiana.
Area musicians efforts to recreate The Band's Last Waltz is a rousing success.
Wade Coggeshall reviews Goliathon's second album.
Photographs from this past weekend by photographer and artist Bryan Moore.
Photos from the last weekend in September 28-30 by photographer and artist Bryan Moore.
Stacy Kagiwada attended Girlyman's performace at Radio Radio on Saturday, September 29.
Archival website and Indy tech treasure making moves to change Indy's musical future.
The first in a series
— musician Zachary Jetter talks about what he does to make music sustainably in Indianapolis.
Manny Casillas reviews the legendary rockabilly queen Wanda Jackson, who performed at Radio Radio.
You read about their efforts to green Indy's music scene on the cover last week. Check out photos from their event Saturday at Radio Radio featuring more than 20 of Indy's newest, hottest bands.
Lucius will perform with JD McPherson at Radio Radio on Saturday.
Stephen Patterson and his group the White Rabbits will perform at Radio Radio this Thursday.
Photos of White Rabbits on Thursday, Oct. 19 at Radio Radio.
Bryan Moore captures White Rabbits, Party Lines, Local H, Blue Moon Revue and Kate Myers this past weekend.
Brooklyn six-piece White Rabbits performed at Radio Radio on Thursday, Oct. 18.
Photographer and artist Bryan Moore captures Party Lines, Local H, Blue Moon Revue and Kate Myers.
Experimental duo mr. Gnome returns to Indy this weekend -- here's what they'll be listening to on the drive here.
Manny Casillas reviews Mason Jennings at Radio Radio.
Paul Collins, Vacation Club, Purple 7 and Brothers Gross performed at Radio Radio on Tuesday, October 30, 2012.
Bryan Moore captures Andy D, The Vulgar Boatmen, Oreo Jones, Hasenpfeffer, Hero Jr, La Revolucion, KO and Street Spirits this past weekend.
Daniel Axler caught all the action at Tonic Ball XI.
Here, there, everywhere. Bryan Moore caught it all at Tonic Ball XI.
Even more Tonic Ball goodness from photographer Stacy Kagiwada.
The ever-vivacious singer/songwriter Rachael Yamagata brings her Heavyweight tour mini-orchestra to Radio Radio.
This summer was the time when one part of the city seemed to coalesce from a bunch of musicians living in the same rugged neighborhood, into a thriving, well-organized artistic community.
If this show was any indication, we're in for a year of good tunes, tasty buds and cool vibes.
Rachel reviews the sold out show last Friday at Radio Radio.
Rock and roll sleaze lit up Radio Radio last Friday night when a massive audience packed the venue for Electric Six, but Indy's own Andy D blew them out of the water.
Pokey LaFarge will perform tomorrow at Radio Radio and tonight in Bloomington.
Bryan Moore captures events in Fountain Square over the weekend.
Images of You, Me and Apollo at Radio Radio.
Devil To Pay Fate Is Your Muse Ripple Music
Photos of Ivan and Alyosha at Radio Radio on April 26.
J. Roddy Walston and The Business bring an upright piano and the spirit of Exile On Main Street, and they pull it off spectacularly.
Mitchell Miler shot Metz at Radio Radio. They performed with TV Ghost and Ancient Slang.
"
I thought, I'd go to school and I'd go get a job. I didn't know that this could be an actual job.
"
Under tragic circumstances, Amo Joy has pulled through to create their best composed record yet.
Amo Joy released their self-titled album at a show Saturday June 15 with Everything, Now!, DMA and Mr. Kinetik accompanying.
Rogue Wave, Caveman at Radio Radio on Sunday, June 16.
"
I'm very, pretty much, a modest, Midwestern kind of person. I always found it a little embarrassing to 'put your name out there,' like, 'Live! In Person! John C. Reilly!'
"
The Lone Bellow performing at Radio Radio on Monday, June 24.
"
I loved the spooky stuff when I was a little kid; Frankenstein, that kind of stuff. I thought
"
Ghost Riders
"
was a spooky song. But it's also just a beautiful song.
"
Norah Jones, a very special guest indeed, sings in three of four sets at Radio Radio on Aug. 3.
Panic! At The Disco stops at Radio Radio on small venue tour
Fresh, hot, homegrown music Saturday at Radio Radio, curated by Musical Family Tree.
Minutes prior to the showcase's start, an announcement was made that plans had changed
Vulgar Boatmen join Vacation Club, The Icks at Radio Radio for Saturday show with tribute to Lou Reed.
And so, I found myself cracking up repeatedly with the premier lo-fi bassist of our time on the phone for the better part of a half hour.
Peep the new video for The Easthill's
"
My Morning Highway.
"
Members of Magnolia Electric Co. and M.C. Taylor from Hiss Golden Messenger will play a set of songs by Jason Molina in celebration of the songwriter, who died in Indianapolis last year.
"
Sometimes I say his name just to remind myself of the friendship formed and the songs I once heard.
"
Melvins' frontman gets (even more) weird, this time on a solo acoustic tour that stops in Indy this Friday.
"
I've never been settled in a place,
"
says Yoni Wolf of Why?.
"
I've always been in a different place, a different circumstance, you know, been on tour most of the time.
"
Their album Lessons is just a year old, but Missouri's Ha Ha Tonka's sound is a hellava lot older
Three rock bands, three rock sets; scenes from Thursday's Drivin' N' Cryin', Ghost Wolves and Easthills show at Radio Radio.
Over the course of seven deeply compelling and quite thrilling instrumental rock tunes on their debut EP, Scanlines prove they can already hang with any of your favorite post-rockers.
Barfly takes a trip through the tale of Hero Jr., an Indy band on the brink. They'll play at Radio Radio on Saturday with Tyler Bryant and The Shakedown.
Photographer and artist Bryan Moore snapped these shots of local bands performing in Fountain Square on Saturday.
"
It ain't that I ride horses, but I play the guitar and sing. They shot their guns and the womern loved them, right? They drove the womern wild. And that's kind of my thing. I can't help it.
"
There was a multitude of acts that performed at the White Rabbit Cabaret and Radio Radio on June 21. Here's some shots from Radio Radio.
Their recent album, Distraction, is the ultimate soundtrack for a Saturday night out and they performed at the Coachella festival in Californi…
Billy Joe Shaver bounced around Nashville in the late '60s and early '70s as a songwriter before helping to invent the style and sound that ca…
Not to another realm, or anything -- just to Louisville.
Not too long ago, Radio Radio owner Tufty Clough opened a new Fountain Square Venue, the Dia De Los Muertos-themed taco joint La Revolucion, b…
He'll be at Radio Radio tomorrow. Here's a transcript of my chat with Sweet.
We've got the entire new KO EP here for your listening pleasure, plus info on the release show this weekend.
Bleeding Keys chat equipment and their new LP in the first installation of this new feature from Brett Alderman.
The legendary club gets its due with a loving historical compilation from Rick Wilkerson, on new label TimeChange.
And a one, and a two and a one, two, three ...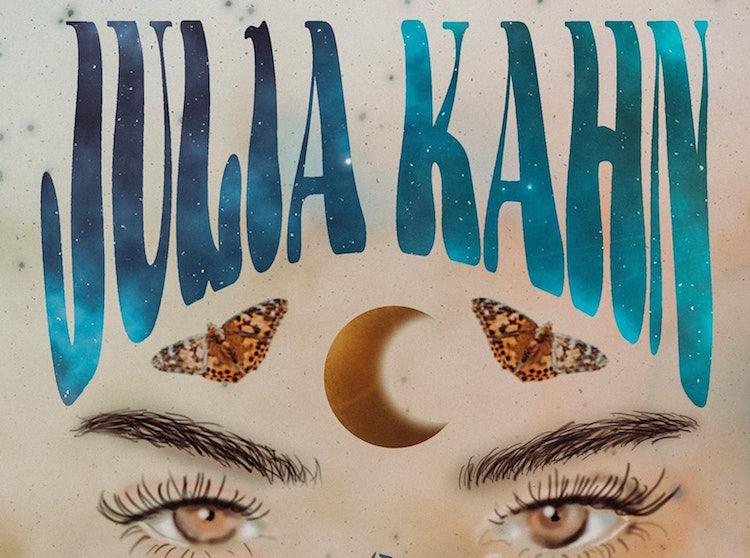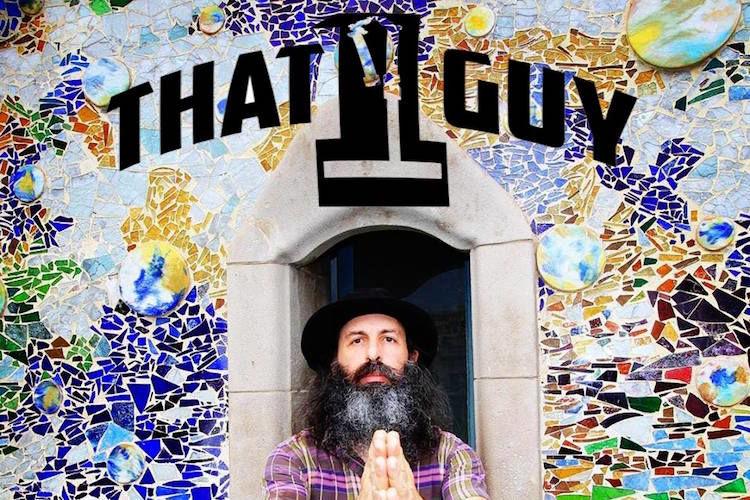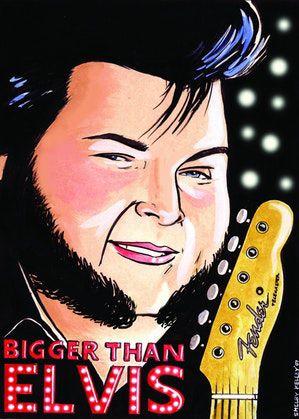 –
$5
Bigger than Elvis. Rockabilly heavy on the rock. Indianapolis Rockabilly band plays at Radio Radio the second Friday of every month!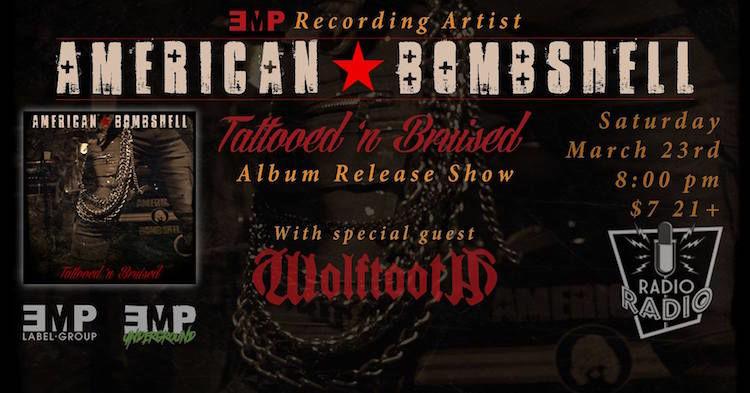 –
$7
"Tattooed 'n Bruised" album release party! We are FINALLY ready to set this beast loose, and want each and every one of you to join us for the…

–
$7
3 of Indys most beloved and missed bands together again on stage... a once in lifetime event buy tickets early! TICKETS NOW AVAILABLE HERE: ht…
–
$20
Over the last decade, New England native Stephen Kellogg has performed more than 1500 concerts around the world, raised thousands of dollars f…