Indianapolis Motor Speedway
4790 W. 16th St.
Indianapolis
,
IN
46208
Last Updated: October 23, 2018
About Indianapolis Motor Speedway
One of the most iconic places in the sports world, the Indianapolis Motor Speedway (IMS) hosts a number of major racing events annually, including the Indy 500 (IndyCar), Red Bull Indianapolis GP (MotoGP) and the Brickyard 400 (NASCAR). <br><br> Not into watching vehicles going in circles? The 2.5-mile facility also hosts a number of charitable events, including Mutt Strut, where you can walk with your dog around the famed oval.
Is this your business?
Promote your business through our innovative Marketplace system! It's free to sign up!
Inviting Donald Trump to drive the pace car at this year's Indy 500 isn't just tone-deaf PR - it's an insult to the race itself as a cultural institution.
Might as well call it Week o' Fundraisers! Good news is that these events are wicked cool while doing good, gathering some of the city's best artists.
Clear your schedule for this month's First Friday line-up, and if those gas prices are thwarting you, then bicycle, car pool, walk or take a bus!
Your arts weekend includes a little bit of everything, from classical music to visual arts to the Indy 500 (surprise!) - so get on out there and do something!
Major milestones this week, from celebrating David Hochoy
's 20th year at DK, to new ISO music director Krzysztof Urbański's first appearance in over a year.
Honda has had a hand in open-wheel racing for 17 years; this year's centennial is no different. According to tech director Roger Griffiths,
"
We power the race!
"
Simona de Silvestro talks to NUVO about her love for racing and expectations for the Indy 500.
Will Power, Dario Franchitti and Scott Dixon are favored in the field of Indy 500 drivers for this year's Centennial.
The centennial race of the Indianapolis 500 is the big pink gorillaphant in the room this weekend, but still we managed to find additional interesting things to Go
&
Do!
The revised NASCAR points system makes the Brickyard 400 even more important for those racers vying to win the Chase for the Championship.
Despite the heat, the bicycle race season is getting into full swing, or full spoke, or whatever you
'd call it, with Indy Indie's "Wild in the Streets" event on Saturday.
IndyFringe wraps up an extraordinary ten-day festival this weekend, so here's your chance to enjoy the weird and wondrous performance, plus the vivid life of Mass Ave.
The battle for the title continues as riders prepare for Round 12 of 18 of the FIM Road Racing World Championship Grand Prix in the Red Bull Indianapolis GP.
Glam-rock duo Ghostland Observatory manages to give a solid show for the festive Moto GP crowd despite a couple vibe-destroying power outages.
Wanna spend the afternoon out at the Speedway with top-notch, international racers behind the wheel of a new MINI?
After barely making it through the most humid Mini in recent history, Kate takes a little quicker trip around the track in an IndyCar two-seater.
As of opening day, this year's two big questions are a) Will there be 33 cars in the field? and b) Will the Lotus engines be up to speed?
Often referred to as the most tenured driver in Formula One, after 19 years in the elite open wheel series, Rubens Barrichello is starting over as a rookie in IndyCar.
Last year was all about celebrating 100 years of Indianapolis 500 history. This year everything is new: cars, engines, drivers and officials.
With significant safety advancements made in recent years, the feeling was that no one could really get hurt in Indy cars anymore.
With Marco starting fourth, could this be the year the Andretti Curse is broken?
The Indianapolis Motor Speedway was alive with excitement this weekend for the Indianapolis 500.
For the first time, the IMS will host races on both its traditional oval track and 13-turn road track in a single weekend. Scott Pruett, a favorite on the road track, tells us more.
Road track races are Friday, then oval track races Saturday and Sunday. Here are all the details, plus a little expert analysis.
This year's MotoGP season has seen the arrival of independent Claiming Rule Teams, whose bikes boast engines with greater power and fuel capacity.
DJs Afrojack, Diplo, Topher Jones spin Sunday in IMS infield
TJ Foreman shot Snake Pit, where Diplo, Afrojack and Topher Jones performed.
TJ Foreman shot Snake Pit on Sunday at the Indy 500, where Diplo, Afrojack and Topher Jones performed.
Kris Arnold was on-site for the Indy 500 and Snake Pit festivities Sunday afternoon at the track.
Local boy Tony Stewart talks up the Brickyard, plus an inside look at NASCAR's new Generation 6 car, whose lighter configuration may make for a more exciting race.
Justin Moore headlines a host of country music artists at the Brickfest Music Festival on Saturday, July 27th, following the Indiana 250 NASCAR Nationwide Series race at Indianapolis Motor Speedway.
Kroger's
"
Super Weekend at the Brickyard
"
hosts three days of activities and racing leading up to the 2013 NASCAR Brickyard 400, with as much to do and see off as on the track.
The Goodguys 3rd Speedway Nationals rolled into the Indianapolis Motor Speedway, offering something for every car enthusiast.
Indy car driver Scott Dixon was among the celebrities that came out to support to the Rev.org Foodie Benefit for the Methodist Health Foundation.
Indycars take to the road course for the first-ever Grand Prix of Indianapolis on May 10th weekend.
A little chat with Jason Aldean.
The Indianapolis Motor Speedway hosts a huge weekend of racing, with Simon Pagenaud being crowned victor on May 10, 2014.
IMS welcomes Sublime with Rome and Sammy Hagar and the Wobos to finish off Carb Day fun.
Country rockers Tyler Farr and Jason Aldean close out Legends Day at IMS with a Saturday concert.
The fans are treated to a red carpet procession of entertainment and sports elite pre-race, on Sunday.
IMS carves out a Turn 3 Snake Pit concert area for music fans during the Indy 500 on Sunday, May 25th.
The Indianapolis 500 Mile Race caps a weekend of cars, music, and spectacle at IMS.
After a stormy Saturday that sent concert-goers seeking shelter, the 2014 Brickfest kicked back off under Sunday's clear skies.
Will Power is fast all weekend at IMS, taking the pole and winning the 2015 Grand Prix of Indianapolis.
The party that is the Indy 500 Snake Pit welcomes world famous DJs on race day.
Friday, IMS treated race and music fans to O.A.R, 38 Special, and Jane's Addiction, performing at the Turn 3 Coors Light Carb Day Stage.
IMS starts a big race weekend off with Friday's Carb Day, hosting the Indy Lights, Indycar, and free concerts.
The Indianapolis Motor Speedway presents Legends Day on Saturday, full of drivers, memorabilia, and country music as they prepare for the 500.
Legends Day at IMS marked the second-annual country music concert as 2015 Firestone Presents Florida Georgia Line, with opener Frankie Ballard and Thomas Rhett.
Celebrities walk the Red Carpet at IMS, before the start of the 99th Indianapolis 500.
EDM fans are treated to a day-long music bonanza in Turn 3's infield Snake Pit.
Juan Pablo Montoya shakes off early contact, bobbles pit stops, and surprises with his second Indy 500 win in a thrilling Sunday shootout.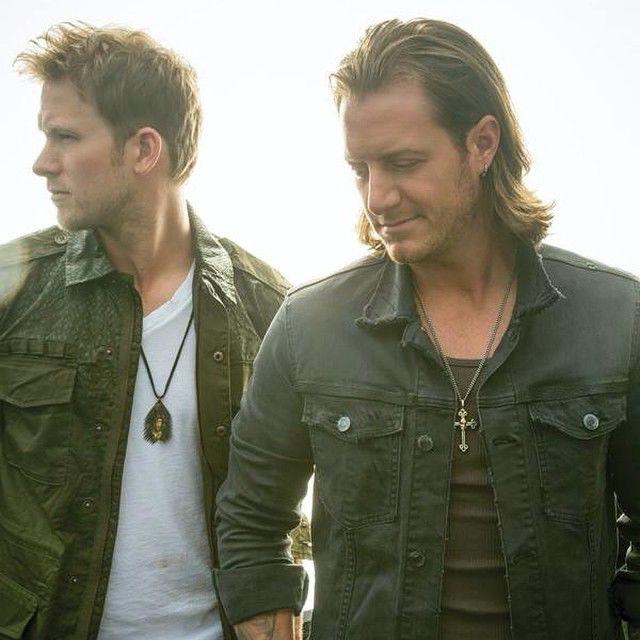 –
$39-$189
Country-pop duo Florida Georgia Line announced a Sept. 7 concert as part of festivities surrounding the annual Brickyard 400 NASCAR race. The …