650 W. Washington St.
Indianapolis
,
IN
46208
Last Updated: September 28, 2018
About Indiana State Museum
Spanning three floors in its White River State Park location constructed completely from Indiana limestone, sandstone, steel, brick, and glass, the Indiana State Museum brings the best of Indiana's 92 counties together in one place. Features hands-on, interactive, family-oriented permanent and changing exhibits on the arts, sciences, and culture from the Ice Age to the present. The structure and grounds alongside Central Canal is itself an exhibit, featuring a steam clock that marks the hours with "Back Home Again in Indiana" played on eight brass whistles, the English, Banter, Mitchell Foundation fountain and the Watanabe Family Gardens. The Grand Lobby features daily storytelling and sing-along programs and houses Faces of Indiana, Indiana's Treasure. If that's not enough, an IMAX Theater is on the Canal Level and a story and visual about each county is imbedded around the exterior—walk around the building to find all 92. Don't miss the Hoosier Art Salon through Oct. 14 or the upcoming LEGO exhibit featuring 80 original sculptures made entirely of LEGO bricks opening Sept. 29.
Is this your business?
Promote your business through our innovative Marketplace system! It's free to sign up!
The artists included in the Indiana State Museum's NiSource Gallery collection are both surprising and refreshing in the way they depict a simpler life.
The Indiana State Museum honors 125+ years of Indianapolis baseball history and tradition with its current 'Treasure Cases' collection.
Amazing Maize delivers a WOW experience of taking us across 10,000 years of evolution of corn and how it has advanced America.
Rachel Berenson Perry closes her run as fine arts coordinator for the museum with a show highlighting recently acquired work with an experimental bent.
As the title promises, 'REPRESENT: Celebrating Indiana's African-American Artists' is an illuminating history of a century's worth of work.
From night bikes to slow food, karate to CAFOs, it's a weekend chock-full of cultural goodies. And we haven't even mentioned the Indian tacos or local brewskies yet.
The results of the PETAL Project - during which teens photographed the progress of the Near Eastside Legacy Project - are up through March at the State Museum.
A new exhibit at the Indiana State Museum, 'Science on the Edge: Radical Innovation in New Harmony,' recreates a time when scientists were charting new territory.
A Steele painting concealed beneath another canvas for over a hundred years came to light in April during routine cleaning and preservation.
One altar in the Indiana State Museum's Day of the Dead exhibit pays tribute to the artist's grandmother via a gumball machine and Wheel-of-Fortune scratch-offs.
Felled at age 33 in combat with a fellow mastodon, Fred, discovered on a farm near Fort Wayne in 1998, was unveiled at the Indiana State Museum this week.
Indiana State Museum's 'The Lincolns' uses a variety of artifacts to nuance our understanding of figures like Mary Todd (raised, it would seem, by an evil stepmother).
Pairing film memorabilia with real-world applications of technology suggested by the films, Star Wars: Where Science Meets Imagination opens Fri at the Indiana State Museum.
It turns out that attention that the Star Wars series paid to design and science translates nicely to the museum front, especially in terms of medicine and robotics.
A studio furniture show at the Indiana State Museum featuring designers with Hoosier ties includes both avant-garde (
"
Axe Chair
"
) and traditional work.
October is filled with a slew of events including Indiana's first Corn Maze Beer Fest, Festive-Ale, barrel-aged beers and more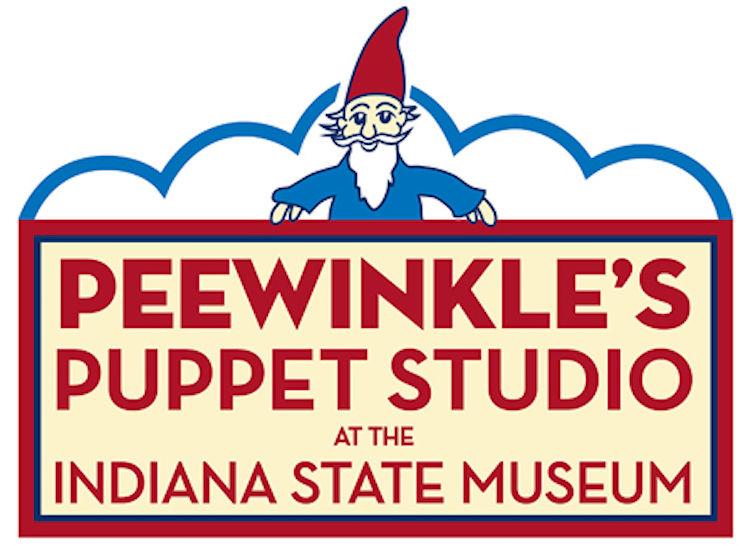 –
$12
Our guest puppeteer, Guy Thompson, will delight you with his traditional, but family friendly, hilarious hand puppet show! Not to be missed.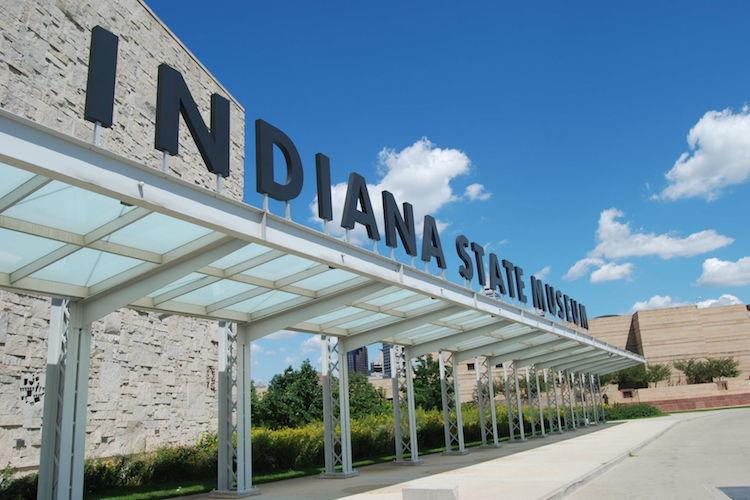 –
$10 - $15
Stylists, fashionistas, and designers: Join this adult social event to mingle with some favorite local artists to celebrate our newest exhibit…