Eiteljorg Museum of American Indians and Western Art
About Eiteljorg Museum of American Indians and Western Art
Since its opening in 1989, this institution's mission has been to inspire an appreciation for the art, history, and cultures of the American West as well as the indigenous peoples of North America. Through exhibitions, educational programs, cultural exchanges, and special events the museum is an ever-growing locus helping to keep Native American culture alive. Located within the White River State Park, the Eiteljorg Museum holds the largest collection of contemporary Native American fine art in the country and nurtures these artists with its unique Fellowship for Native American Fine Art. Stop by and take the time to enjoy a collection that includes pieces by N. C. Wyeth, Andy Warhol, Georgia O'Keeffe, Frederic Remington, Charles Russell, and Kay WalkingStick just to name a few. The new Western Gallery reopens in November after extensive renovation and the compelling Reel West exhibit, a look at Hollywood's obsession with cowboys and Indians, runs through the end of January.
Is this your business?
Promote your business through our innovative Marketplace system! It's free to sign up!
Iconic American landscapes come to life through natural materials in the Eiteljorg's holiday exhibit.
A multi-cultural weekend awaits you in this delightful thaw, from Native American art at the Eiteljorg, to Gregory Hancock's exploration of Hispanic culture in Fiesta.
The Eiteljorg and Smithsonian National Museum of the American Indian collaborate to present an exhibition exploring the tangled relations between African- and Native Americans.
We have it all this weekend, from comedy to dance to visual art to bicycles, even a plunge in the (probably) frigid waters of Eagle Creek Reservoir.
St. Patty's Day has come and gone, and now you're looking to drag your hungover butt back out there for more carousing. Fortunately, there's plenty to do.
Radmilla Cody sang of Navajo tradition during her performance Saturday evening at the Clowes Sculpture Court at the Eiteljorg Museum.
We know you'll be out and about this weekend, what with the gorgeous weather and all. You've got plenty of arts events, from ballets to comedy to live radio to choose from.
The Arts Council of Indianapolis announced the recipients of the Creative Renewal Arts Fellowship for 2011-2012. Dan talks with winner Lori Miles.
Artist Wayland Namingha Jr., whose work is featured at this year's Indian Market, infuses his carving with cultural tradition learned from his father.
The much anticipated National Geographic 'Treasures of the Earth' exhibit opens at the Indianapolis Children's Museum with dazzling and historic results.
In addition to new offerings at the Children's Museum and Conner Prairie, these ongoing exhibits and experiences are must-sees for your summer.
Work by the latest crew of Eiteljorg Contemporary Art Fellows includes sculpture (a boat made of manuscript paper) and computer art (a video game).
The Eiteljorg's Contemporary Art event featured displays of Native American work and interactive art, along with guest DJs, food and dancing.
Among the 23 motorcycles included in 'Steel Ponies' are Peter Fonda's Easy Rider, one of Evel Kinevel's mounts and the oldest bike in the show, a 1902 Indian Camelback.
Scenes from the Eiteljorg's Indian Festival and Market, which celebrated its 20th anniversary last weekend at Military Park.
From Harrison to Hendrix, get your fill of famous axes at an exhibit opening now.
Images from the opening night of the Eiteljorg's newest exhibit Guitars! Roundups to Rockers.
Joey Megan Harris gives a rundown of what you can expect from the Eiteljorg's newest exhibit.
A documentary about the greatest musicians whose names you can't recall, but whose tunes you can still hum.
Five politically engaged and conceptually adventurous Native American contemporary artists will receive $25k grants and tons of recognition courtesy of the Eiteljorg.
An upcoming workshop aims to help the city's artists, nature buffs and designers work together to build awareness of and appreciation for Indy's waterways - and win funding to actualize their visions.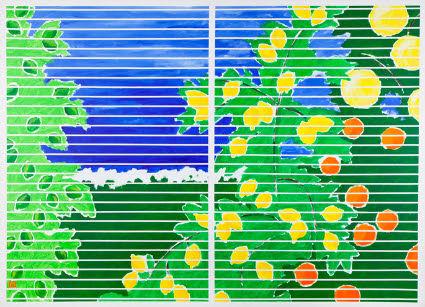 —
Eiteljorg visitors who viewed the exhibitions In Their Honor and Native Art Now! experienced the compelling works of Harry Fonseca (1946-2006)…
–
Registration Required
Enjoy a festive night of delicious food, great friends and good old-fashioned fun at the annual Cowpokes & Cocktails fundraiser. All proce…