7840 W. 56th St.
Indianapolis
,
IN
46254
Last Updated: December 17, 2018
BEST OF INDY 2018 WINNER: Best Spot For a Picnic
If you want to truly get away from the city, Eagle Creek is the place to do it. Get lost in the woods, Go boating on the reservoir. Or spread out a blanket and chow down. Any and all of these things are possible and highly recommended.
Is this your business?
Promote your business through our innovative Marketplace system! It's free to sign up!
We have it all this weekend, from comedy to dance to visual art to bicycles, even a plunge in the (probably) frigid waters of Eagle Creek Reservoir.
Not only is it State Fair time, Gen Con
's here, Cirque du Soleil's performing "Dralion," The Tarkington has its red carpet gala, AND it's First Friday.
Hundreds of runners will brave the cold and dark Saturday as they compete in a nighttime marathon through Eagle Creek Park.
NUVO's preparing to get cold at the Polar Plunge this weekend.
Go Ape seems to have been designed by someone who looked at something like the Super Bowl zipline and thought,
"
I can TOTALLY top that.
"
Winter weather be damned, a big NUVO team and hundreds of others plunged into Eagle Creek on Saturday in support of the Special Olympics.
From public pools to a party on the City Market plaza, there's something for everyone.
With new brews and plenty of anniversaries June is bound to be a month full of beers. 
With festivals and fairs, feasts and imaginary beasts, Indianapolis is home to great summer events anyone can enjoy.
Did you blink? You missed spring.
These 30 tracks reflect real experiences of the city that capture the iconic as well as the mundane, the remembered and the forgotten.
With so many reasons to love our hometown, we resolve to check off what we haven't done, seen, explored, tasted or touched on this list in 2018.
The results are in and here are your 2017 Best of Indy winners in the Food and Drink categories. Scroll through and find out who garnered the most votes by NUVO readers and earned the title "Best of Indy" in everything from beer to baklava.
Reconnecting to Our Waterways works purposefully to change the quality of life and ecology along Indy waterways 
You need to fuel up before you hit the trails. 
It's patio season and Indianapolis has tons of great outdoor seating for you to enjoy food, drink and a view. 
If you like boats, floats, history, mystery ... 
From SoBro and Mass Ave to Speedway and Millersville. 
Animal lovers in downtown Indianapolis have formed a coalition to find space for pups to run.
You never know exactly what to expect on a Tinder date. But you can control the venue and hope for the best.
Brush off those hiking shoes and get outside
It's the season of giving! So we made you an existential non-denominational advent calendar of ways to give back -- to yourself.
Whether you were born here or are a transplant, there is plenty to be proud of in our hometown. Here are a few of the people and places NUVO readers like best.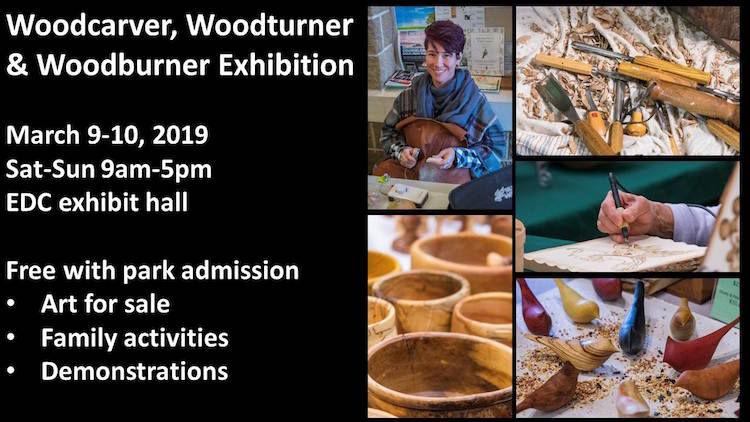 –
$5 - $6
Eagle Creek Park is hosting the annual Woodcarver, Woodturner & Woodburner Exhibition. The exhibition is on March 9th and 10th from 9a to …