222 E. Market St.
Indianapolis
,
IN
46208
Last Updated: April 5, 2018
Is this your business?
Promote your business through our innovative Marketplace system! It's free to sign up!
Thinking about raising chickens? This workshop is for you, and if you missed it, you'll have more opportunities.
With a newly appointed executive director, Stevi Stoesz, City Market is poised to become a vibrant downtown destination and a true public market.
With a slew of new, locally minded vendors, City Market is becoming much closer to its younger self: a place for downtowners to gather and support local businesses and artisans.
City Market hides a mysterious gem beneath its public face: the catacombs.
City Market hosted the Indiana Living Green launch party last Saturday. There were fire spinners, drummers, models and plenty of beer.
Cyclists help KIB plant trees ... also Bike to Work Day is coming up next Friday, May 18.
The Threshold Choir brings peace and hope to both patients and their families in their final hours or at other times of hardship.
Sorry to double negative you, but we didn't put Delhi 2 Dublin on the Sept. 12 cover for nothing.
A cultural street festival of international significance is set to showcase some of the burgeoning bonds stretching from the heart of Indy to cities in Asia, Europe and South America.
The Sister Cities International Festival was held at the City Market Plaza on Saturday, Sept. 13.
Mark Cox and Joshua Henson are partnering at a local eatery, Fermenti Artisan, specializing in raw probiotic foods, containing living microorganisms that offer a health benefit when consumed.
Rita Kohn catches up with the Hoosier behind California's Casa Agria Specialty Ales before his homecoming at Upland's Midwest Sour + Wild + Funk Fest. Plus there is an afterparty at the Koelschip.
Today, in 1933, Prohibition was repealed and its been a celebration of beer and booze ever since.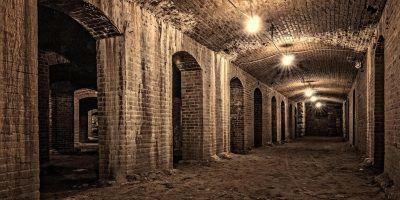 all ages
family friendly
budget
–
$12 per person age 12 and up; $6 per child (age 6-11); $10 per member of Indiana Landmarks, and $5 per child of a member
Explore the amazing beneath the familiar. The Indianapolis City Market and Indiana Landmarks offer guided descents into the City Market cataco…