4602 Sunset Ave.
Indianapolis
,
IN
46208
Last Updated: March 19, 2018
About Clowes Memorial Hall
This 2,200-seat hall opened in 1963 to national architectural news coverage. Unique interior elements include no interrupting aisles for center seats, a close proximity to the stage and a special acoustic design for symphonies. Butler Ballet, Butler Symphony and other music groups perform regularly at Clowes, but the concert hall hosts such diverse attractions as Broadway Across America, John Mellencamp and Street Drum Core.
Is this your business?
Promote your business through our innovative Marketplace system! It's free to sign up!
Based on the popular 80s movie, this musical production looks back on office politics from another era with ironic humor and great performances.
A self-styled Nat King Cole for the 21st century and a multiple Grammy-winning jazz fusion vocal group both impressed Saturday night at Clowes.
Wonderful performances by Butler Ballet including Balanchine's beautiful
"
Walpurgisnacht Ballet
"
We've got Big Ten basketball, a new Kevin Smith flick, a storyteller and a NUVO party; a perfect elixir for your goin' and doin' weekend.
You've got the wild spectrum of possibility this weekend, from a brand new play at the IRT to a big tour of Grease to HorrorHound at the Convention Center.
Everyone's favorite 1970s music about the 1950s enjoys a resurgence and return to Indy as part of the Broadway Across America series.
We know you'll be out and about this weekend, what with the gorgeous weather and all. You've got plenty of arts events, from ballets to comedy to live radio to choose from.
The Joffrey Ballet were a powerful force for a one-night-only show at Clowes Hall, performing four very different styles from four challenging choreographers.
Big hair, books and bruises await you, Indy! Check out Rock of Ages a night of Vonnegut, plus a Roller Girls bout among the weekend's top picks!
The Arts Council of Indianapolis announced the recipients of the Creative Renewal Arts Fellowship for 2011-2012. Dan talks with winner Lori Miles.
Might as well call it Week o' Fundraisers! Good news is that these events are wicked cool while doing good, gathering some of the city's best artists.
The Butler Ballet Company impresses with updated costume and dance style in their rendition of 'Sleeping Beauty.'
Your arts weekend includes a little bit of everything, from classical music to visual arts to the Indy 500 (surprise!) - so get on out there and do something!
In only its second full production for 2010-2011, IO closes its season with an exemplary production of La Traviata.
America's master of satire, David Sedaris, will visit Clowes Hall in April 2012.
After last week's Cluster-fest of events, you'd think things would slow down a bit, and you are right - but ONLY a bit. Check out this week's lineup of A
&
E fun.
Indianapolis Opera opens its 36th season with an audience favorite.
An interview with Patrick Bristow, whose improv class with the Jim Henson Company accidentally resulted in this adults-only touring show.
Subversive puppetry took over Clowes Hall Friday night in this Henson Alternative improv show.
An open letter to the guy who thought 'Ask the Sky and the Earth,' a cantata about the Cultural Revolution presented at Clowes Sunday, was Chinese propaganda.
Bassist, singer, composer, professor: What can't Esperanza Spalding do? Apparently, take all the credit for herself, as she tells Chuck in a recent interview.
Candidates Melina Kennedy, a Democrat, and Indianapolis Mayor Greg Ballard, a Republican, squared off yesterday at Clowes. Libertarian Chris Bowen was not invited.
2010 grad Emily Behny returns to star in 'Beauty and the Beast,' on stage at Clowes Memorial Hall, Oct. 11-16.
This weekend is marked by the continuing madness of Indy
's current mode of a boggling number of A
&
E events, but hey, that
's a goooooood problem to have.
Huey brought new stuff along with the hits to Clowes Memorial Hall and made them work together.
Taking a break from signing all 250,000 copies of the first edition of his upcoming novel, 'The Fault in Our Stars,' Green spoke at Clowes before a 1,000-plus crowd.
At 60, Mellencamp is a rare type who seems comfortable in his own skin. Recognizing the futility of chasing popularity, he's doing things on his terms.
The Butler Ballet Orchestra powered a faculty-choreographed production highlighted by a grand pas de deux.
For the second week in a row, the ISO tackled both Prokofiev and Shostakovich, this time with Rossen Milanov on the podium at the symphony's former home.
Indianapolis Opera presents a first-of-its-kind composite of movie excerpts containing operatic references, together with live opera singing and playing.
Bela Fleck talks to NUVO writer Taylor Peters about the recording process, his new tour and his old bandmates.
McLean plays Screwtape in a stage adaptation - playing Saturday at Clowes - of C.S. Lewis's novel about the efforts of an elder demon to instruct a protege in the dark arts.
With the exception of Roger Waters' tour for 'The Wall' album (coming to town June 11), you likely won't find a better approximation of Pink Floyd than Brit Floyd.
The original lineup of Bela Fleck and the Flecktones performed at Clowes Hall.
This 25th anniversary production maintains the emotional intensity and vivid characterization that immediately gained Les Mis a public following and critical acclaim.
Youthful exuberance animates Butler Ballet's final production of the season, which boasts strong dancing across the board, as well as engaging original choreography.
Birbiglia, who brings his one-man show, 'My Girlfriend's Boyfriend,' to Clowes Hall Saturday, talks with us about Woody Allen, Garfield and the enduring appeal of cynicism.
With its fourth production of Charles Gounod's opera 'Faust,' Indianapolis Opera treated its audience to a completely novel stage presentation.
Chalk up $401,000 raised for the Indiana AIDS Fund after this year's Spotlight; over the past 17 years, audiences have contributed over $5 million to the cause.
The broadcaster and IU grad, in town next week on his Poverty Tour (Jan. 18) and for a panel discussion on poverty (Jan. 15), talks fiscal cliffs, debt ceilings and revolution.
Clowes Memorial Hall played host to talks from Cornel West and Tavis Smiley as part of their Poverty Tour on Friday, Jan. 18.
Veteran musicians gather to pay tribute to Muddy Waters and Howlin' Wolf with a low-down dirty blues concert for purists.
Brit Floyd's P-U-L-S-E 2013 Pink Floyd Tribute Show at Clowes Memorial Hall. In round one of the showdown,
"
The World's Best Pink Floyd Tribute Show
"
comes to Indianapolis for a visually captivating performance.
Using video generated sets, Indianapolis Opera mounted the biggest handiwork of its season with its second production of Wagner's Der fliegende H
öllander (The Flying Dutchman).
The entire cast and crew earns high praise in an emotionally engaged production bristling with brisk, energetic choreography.
"
I would like to thank you both [CTS and Butler] for your two institutions, for wonderful collaborating in establishing this joint center named after me,
"
Tutu said.
"
I am completely bowled over.
"
Jazz players get props for 2 minute solos. That's child's play for Mark O'Connor, who's coming to Clowes Thursday to play an improvised violin concerto, the first of its kind.
"
I never felt closer to my parents as a child than when they were reading stories to me. And I rarely felt closer to my siblings than when we were all huddled up together listening.
"
A dad and a son from the first family of jazz - New Orleans' Marsalis Family - call in to NUVO ahead of a rare performance March 29 at Clowes Hall.
Known for its extreme physicality and inventive productions, U.K. dance company Motionhouse, will present a visual poem celebrating water March 28 at Clowes.
The singing's a little iffy and there's a bittersweet irony to a song like
"
Everybody Wants To Be Black on a Saturday Night,
"
but the high-energy dancing is impressive.
The Indianapolis Symphony Orchestra joined with Dance Kaleidoscope, the Indianapolis Symphonic Choir and Clowes Hall to present Ravel's famous ballet Daphnis et Chloe.
Sam talks about the
"
Music at the Movies
"
theme happening across Indy this week, with
"
Tarantino in Concert
"
at Clowes Memorial Hall and IU Cinema's screening of classic music-themed films.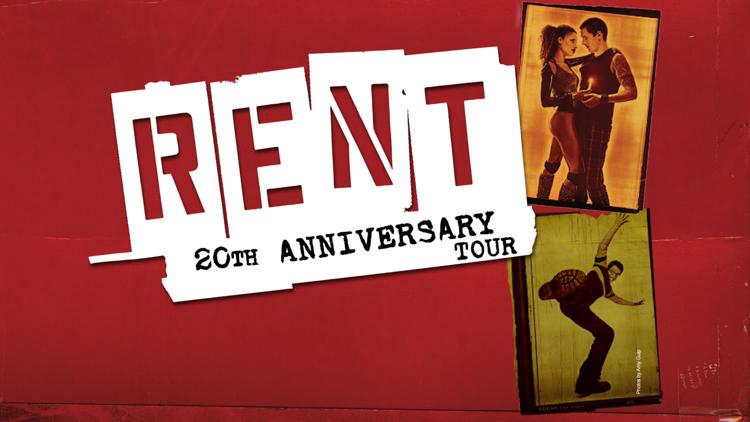 18 and over
date night
editor's pick
—
$50-$64
In 1996, an original rock musical by a little-known composer opened on Broadway...and forever changed the landscape of American theatre. Two d…