Best of Indy 2018: The Results!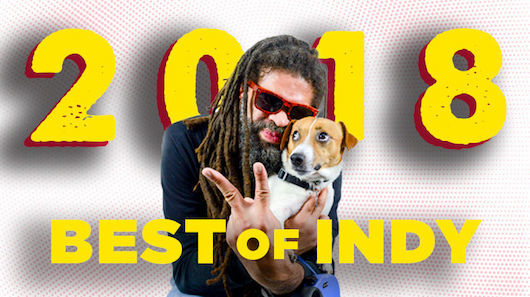 Welcome to the 2018 NUVO Best of Indy Issue!
Every year, we ask NUVO readers to tell us what they like best about Indianapolis and turn the pages directly over to those results.
This year, voting took place in two rounds. A nomination process consisting entirely of write-in votes by readers, and a final round that presented choices based on who got the most votes in the nomination round.
The NUVO Best of Indy awards are 100 percent generated by reader votes. It doesn't matter who advertises with us; it doesn't matter what our personal favorites are; this issue comes from the readers.
With that in mind, browse through and see what your peers are liking best around town this year. We're sure you'll find a few familiar names and faces, but we can promises a few surprises and new names as well.
Over the next 12 months, we will be writing about as many of these people and places as possible in order to introduce you more fully to what's truly best in Indy.
In the meantime, thanks to everyone who voted and congratulations to those who won. We're proud to be Hoosiers, proud of our hometown, and even prouder to introduce some of the best people, places, and experiences Indianapolis has to offer.