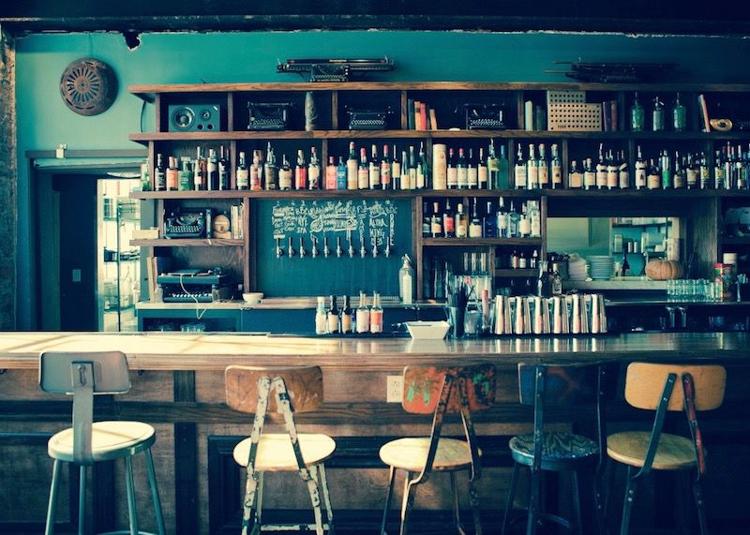 Indy's restaurant scene continues to thrive with local options continuing to make making national headlines. Two chefs were semifinalists for the James Beard Awards in 2018: Abbi Merriss of Bluebeard and Steve Oakley of Oakley's Bistro.
Oakley and his restaurants have long been a favorite of NUVO readers, and he's won a good number of Best of Indy awards over the years. This year, it was Abbi Merriss who captured the largest number of votes as Best Local Chef for her work at Bluebeard—with the restaurant named Best Local Restaurant and honorable mentions in Best Upscale Dining, Romantic Dining, and Service.
St. Elmo retains its top spot in a good number of categories as well, even taking back a title or two from Bluebeard this year. For more than 100 years, the restaurant has served the best steak in town and provided one of the best atmospheres anywhere.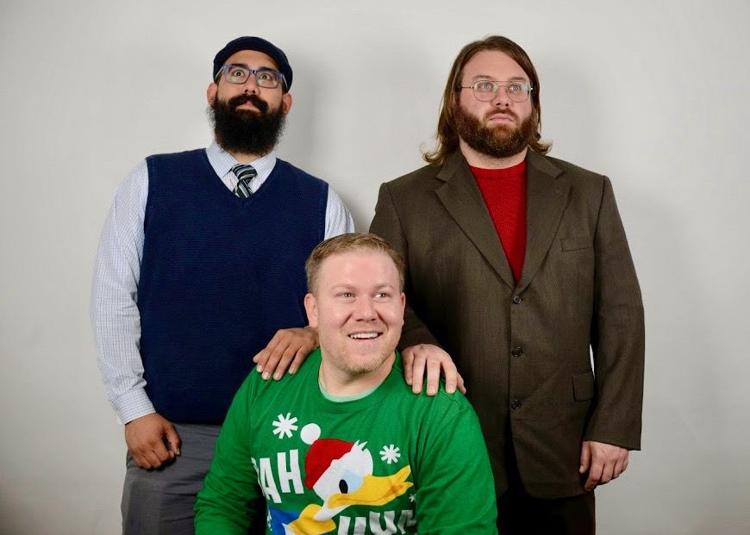 On the other end of the budgetary scale, less expensive (but no less tasty) fare got plenty of votes this year. SoBro's favorite dive, The Sinking Ship, brought home the gold in two categories, Best Pub Food and Best Place For Late Night Munchies, as well as runner-up for Best Local Vegan/Vegetarian fare.
The Sinking Ship's unique amalgamation of pop culture coupled with fantastic food is the main draw, though an outrageous beer and whiskey selection certainly don't hurt. It's the perfect place to catch a hockey game, rekindle your love for the golden age of Wrestlemania or check out live music ranging from screaming metal to indie rock classics.
And a big shout-out to Centerpoint Brewing. Celebrating their second anniversary this month, this craft brewery in the Circle City Industrial Complex has toppled a couple of local giants in the business and taken the title of Best Local Brewery and Best Local Beer (the Blood Orange). That's quite an accomplishment for the newcomers, but also a testament to quality of the beer and a terrific staff. Great beer, great people. Pretty simple, really.
--Laura McPhee, Editor and Larry Konowalik, Staff Writer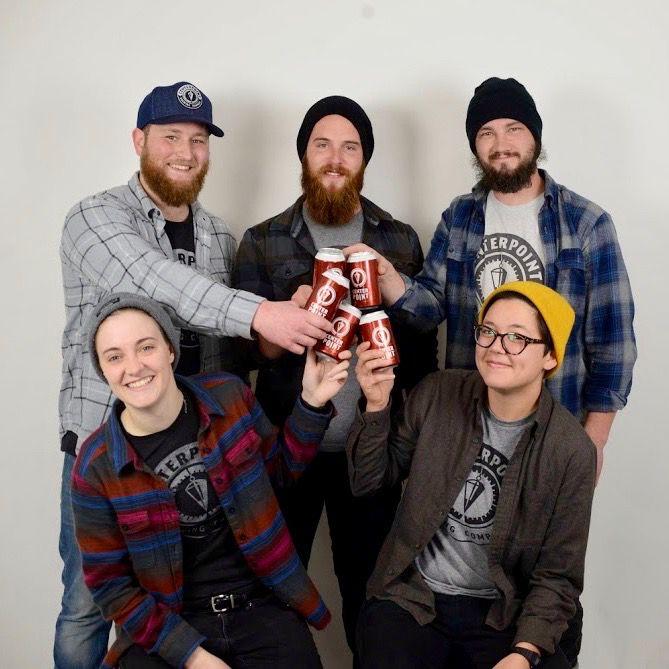 BEST OF INDY WINNERS 2018
Best Local Restaurant: Bluebeard
Holding its place at the top, Bluebeard has proven it's anything but a flash in the pan. With a menu using fresh, mostly local ingredients, a phenomenal bar with great staff, and indoor dining options as lovely as the outdoor, Bluebeard is a special place deserving all the praise it received this year from NUVO readers.
Best Chef: Abbi Merriss at Bluebeard
It makes sense that the best restaurant in town would also be recognized as having the best chef. We're thrilled to see Abbi Merriss and her team get the recognition they deserve for crafting one of the best, and most unique, menus in the city. Even better, the farm-to-fork emphasis means that menu is always always evolving with available fresh, local flavors.
Honorable Mention // Jonathan Brooks at Milktooth, Carlos Salazar at Rook
Best Service: St. Elmo Steakhouse
A meal at St. Elmo is truly an experience unlike anywhere else in the city. Recently-retired head server, Lorenzo, has been taking care of tables and bringing back a slew of regulars for over 40 years and every bit of service here strives to be at that level of precision, friendliness, and expertise. This is where you come to be treated like royalty in Indy by an impeccable staff serving amazing food.
Honorable Mention // Bluebeard, Tinker Street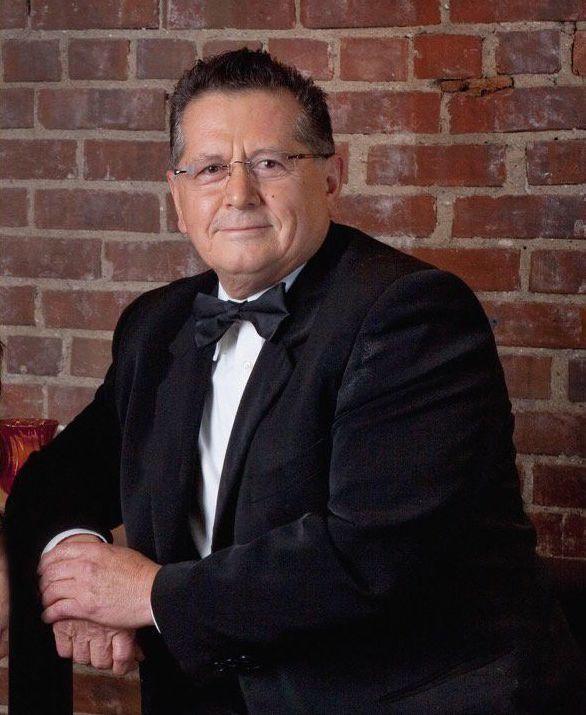 Best Upscale Dining: St Elmo Steakhouse
Bluebeard and St. Elmo swapped spots this year with the old-timer reclaiming the crown. It's hard to find new ways to praise Indy's oldest restaurant, but you all seem to get it as well as we do. Hands down, the winner of more Best of Indy awards than any other restaurant in our 27 years of giving them out.
Honorable Mention // Bluebeard, Tinker Street
Best Romantic Dining: St Elmo Steakhouse
Oh, hey, look! Another first place award for St. Elmo! And why wouldn't the best upscale restaurant also be the most romantic? This is where you go for the special nights—when you are proposing, or celebrating an anniversary, or simply saying "I love you," in a very expensive way.
Honorable Mention // Bluebeard, Eagle's Nest
Best Farm-Fork Dining: Milktooth
Milktooth is committed to fresh ingredients and getting as many of those ingredients from local sources as possible. "We lose money everyday in supporting local farms when we could just buy commercial products," owner Jonathan Brooks told us recently. "We 100 percent support local."
Honorable Mention // Public Greens, Bluebeard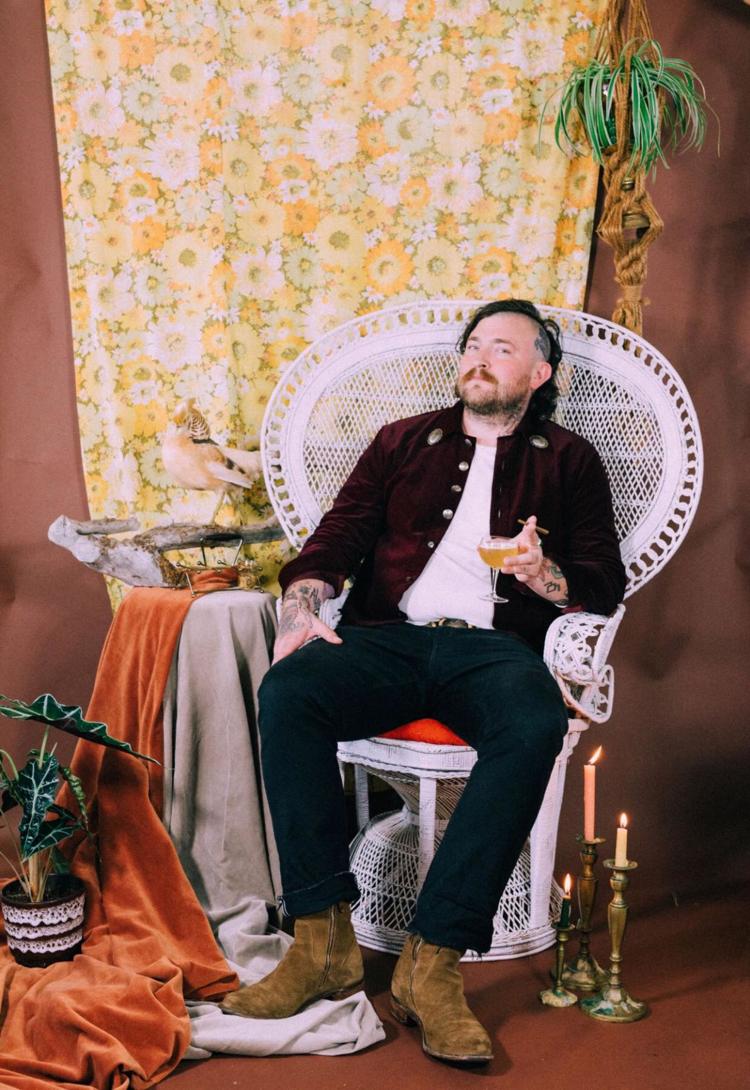 Best Place for Breakfast/Brunch: Milktooth
All those local ingredients Brooks is bringing to Milktooth pay off in one of the best breakfast menus in the country. Where else are you going to find Indiana Autumn pancakes with ingredients like "shiitake, sweet potato, pear, bleu cheese cream, walnut, greens, and apple cider vinaigrette." And why have oatmeal when you could have, "ancient grains porridge with coconut milk, peach jam, flax seed, and pistachio?"
Honorable Mention // Cafe Patachou, Lincoln Square Pancake House
Best Pub Food: The Sinking Ship
While they're known for excellent vegan fare, carnivores shouldn't feel left out. All the food is great, including the meat, and much of it locally-sourced. We're fond of the burgers and names like Nicholas Cajun and Chuck Norris. Runner-up in the vegan/vegetarian category and winner for late-night munchies, the kitchen stays open until 2 a.m. making the Sinking Ship is a good choice any time of day for meat-eaters and abstainers. 
Honorable mention: Broad Ripple Brew Pub, Chatham Tap
Best Vegetarian Dining: Three Carrots
Three Carrots makes dishes that are unbelievably delicious for vegans, vegetarians and omnivores alike—and thanks to a new location in Fountain Square that opened last year, you have no excuse not to try a meatless meal. Their Seitanderloin is so damn good it was up for best tenderloin in a state that prides itself on tenderloins; if that's not proof of how great this place is, we just don't know what is.
Honorable Mention // Sinking Ship, 3 Sisters Cafe
Best Outdoor Dining: Rick's Boatyard Cafe
Indy has few outdoor options that also seat you alongside water, maybe that's why Rick's wins year after year. A beautiful spot anytime of year, summer and fall are perfect for watching the calming water on Eagle Creek reservoir and enjoying delicious seafood in the sun.
Best Cheap Eats: Yats
There are few people in this town with a spirit more generous than Yats owner Joe Vuskovich, and that generosity shows up everywhere at his restaurants. The atmosphere, the staff, the portions, and the flavors are all inviting and, if not heart-warming, definitely belly-filling.
Honorable Mention // Lincoln Square Pancake House, La Parada
Best Place for Late-Night Munchies: The Sinking Ship
Late-night munchies don't discriminate and neither does The Sinking Ship. They have options for anyone and everyone, whether you need a spicy Chuck Norris burger, a cup of chili, some vegan seitan wings, a sack of balls (donut holes), or just one more beer, they've got you covered.
Honorable Mention // Cluster Truck, Brass Ring
Best Seafood: Caplinger's Fresh Catch
A family owned-business that opened in 2013, Caplinger's has become a go-to spot for fresh seafood to take home to cook as well as a place to get some of the best fish sandwiches and lobster rolls you'll come across. Fresh seafood delivered daily.
Best Soul Food: Kountry Kitchen
For 30 years, Kountry Kitchen has served Southern cooking alongside open-minded hospitality and has secured its place as a beloved Indianapolis institution. Over the years, this neighborhood staple has taken the top spot for Soul Food more often than not.
Honorable Mention // The Eagle, Mississippi Belle
Best Steak: St. Elmo Steakhouse
Not much has changed since 1902 in this quintessential Indianapolis restaurant The top-quality steaks, service and world-famous shrimp cocktails are still as good as ever. Enjoy a meal at one of the classic white-clothed tables and watch for many of Indy's most recognizable faces as you enjoy your meal.
Best Deli/Sandwich Shop: Goose the Market
Local options ranging from fresh meats and cheese to local potato chips and snacks, this spot on Delaware and 25th street is a must visit. A rotating menu that only uses the freshest ingredients means you're always in for a delicious surprise. You can come in at lunch for an amazing sandwich and do some shopping while you're there for local meats, cheese and produce.
Honorable Mention // Shapiro's, Wildwood Market
Best Baked Goods: Long's Bakery
While we are certainly a fan of all the new bake goods in town, from macarons to baguettes, nothing—and we mean NOTHING—beats a glazed donut from Long's. Seriously, we'll throw punches over this one. Get there early if you go on the weekend, but still expect a line. And bring cash. They don't take cards. No, not even for you.
Honorable Mention // Victory Rolls & Baked Goods, Amelia's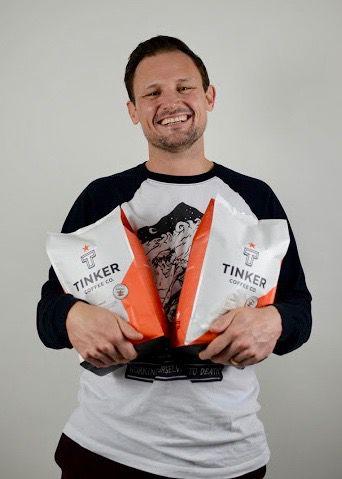 Best Coffee: Tinker Coffee Co.
While they may not have a traditional cafe, you can still stop by Tinker Coffee Co. for freshly roasted coffee by the bag or register for a coffee cupping class. You'll also find it served at great establishments all over town. Did we mention you can also get it online at tinkercoffee.com? Good. Now you have no reason not to have a cup soon.
Honorable Mention // Hubbard and Cravens, Bee Roasters
Best Ice Cream: BRICS
Need a sugar rush to help energize you for the last couple miles of your Fall ride down the Monon? Brics has you covered. The 64th Street special is the Godzilla of banana splits and flavors such as yellow cake batter and French silk will keep you coming back for more.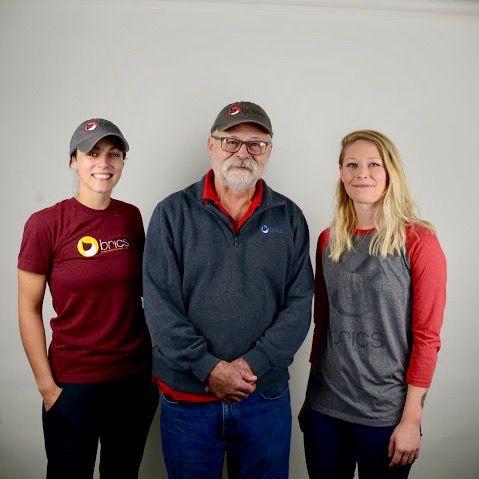 Best Hamburger: Bru Burger
Always worth the wait, this Mass Ave favorite is still serving up the best beef in town. Coupled with amazing sides (seriously, try the mac n' cheese) and an expansive craft beer list, it's no wonder the people have decided Bru retains the title.
Honorable Mention // Workingman's Friend. Box Burger
Best Pizza: Bazbeaux
In one of the tightest races we saw this year, Bazbeaux takes the crown for best pizza pie by narrowly edging out Jockamo. Bazbeaux's artisan pizzas are something special and go perfect with one of our favorite sides in the city, the pesto cheese garlic bread.
Honorable Mention // Jockamo Upper Crust, Puccini's Smiling Teeth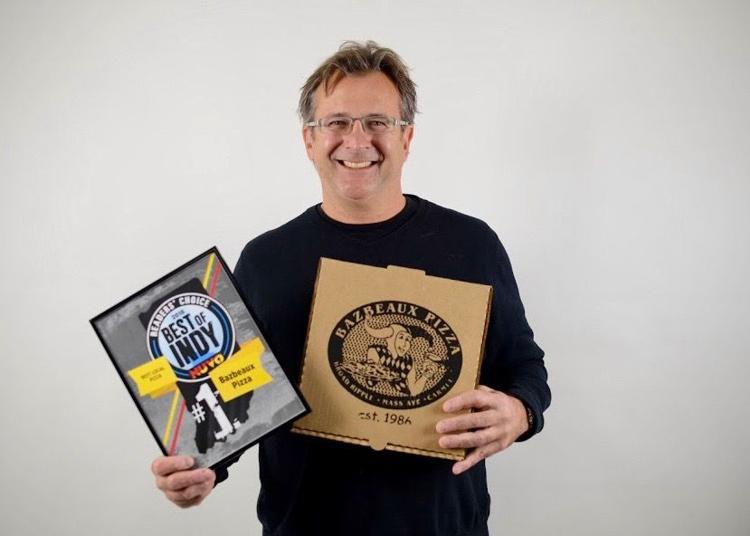 Best Tenderloin: Mug 'n Bun
In Indiana, the pork tenderloin is akin to religion. That being said, go make the pilgrimage to this historic west side drive in and pay homage to the prince of pork. Wash it down with a root beer float and party like it's 1959.
Honorable Mention // The Mug, Edward's Drive-in
Best Wings: Ale Emporium
Ale Emporium's victory for best sports bar has a little to do with the TVs and beer, but a lot to do with their wings. Served by the pound and fall off the bone delicious time and time again. These wing will dry rub you the right way.
Honorable Mention // Keystone Sports Review, Chatham Tap
Best African Cuisine: Saffron
Moroccan food at its finest. The Lamb Tajine is truly something special. Located downtown, this little slice of heaven offers a bit of escapism transporting you a world away with both flavor and atmosphere.
Best British/Celtic Cuisine: Union Jack
This British style pub is huge on many things; portion size, environment, selection. With options from the biggest damn pizza you've ever seen to the more traditional fare such as fish and chips, this place has something for everyone.
Honorable Mention // Chatham Tap, Red Lion Grog House
Best Cajun/Creole Cuisine: Yats
This one comes as no surprise. Yats has been a hometown favorite since first opening its doors on 54th and College. A real taste of the bayou, the Chili Cheese Etouffee will always be a classic. A variety of craft beer choices will have you thinking you've left the Circle City for Bourbon Street.
Best Chinese Cuisine: Egg Roll #1
Putting the term number one in your title only works if you can back it up. This perennial favorite hosts some of the most amazing traditional Chinese fare in Indy along with a variety of Thai options and some of the best pho in the city.
Honorable Mention // Szechuan Garden, Lotus Garden
Best Indian Cuisine: India Garden
Approaching perfection with nearly everything this expansive Indian buffet has to offer, it was a clear and decisive choice for Indy's best. You might expect the Tikka Masala to be great, and you'd be right. The real fortune favors the bold here. Don't fear the spice! Try the Lamb Madras.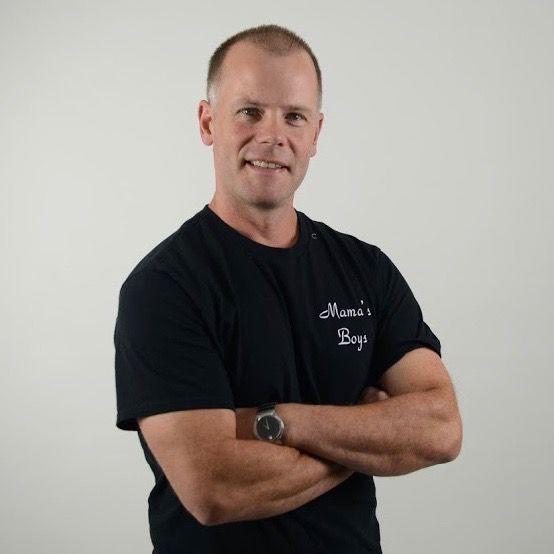 Best Italian Cuisine: Mama Carolla's
Romantic atmosphere, check. First rate pasta, double check. Amazing wine choices, well mama mia that's amore for us. Mama Corolla's stays firmly planted as Indy's number one choice for Italian food.
Best Mediterranean Cuisine: Greek Islands
Opa! This place is much more than a flashy ball of fire from an order of Saganaki. The new champion of Mediterranean cuisine in Indianapolis has a selection as various as the Greek Isles themselves. Be sure to try the Chicken Souvlaki.
Honorable Mention // Canal Bistro, Bosphorus
Best Mexican Cuisine: La Margarita
With a prime location right in the heart of Fountain Square, La Margarita takes the crown in a heavily saturated Latin food market. Endless chips and salsa, amazing enchiladas, super sized margaritas. This spot has it all including an expansive vegan menu.
Honorable Mention // La Parada, Acapulco Joe's
Best Sushi/Japanese Cuisine: Sakura
Never short on business, this place is worth developing a little patience for. Sakura has been cranking out the best sushi and sashimi in the city for 20 plus years. They don't need to change because they've always done it just right.
Best Thai Cuisine: Siam Square
Indy knows what Indy likes. Siam Square takes gold again in the Thai food category. If you haven't been yet, you're missing out on what many of your neighbors have known for quite a while now. Have some pad seuw and get woke already.
Honorable Mention // Thai Spice, Thai Cafe
Best Food Festival/Event: Taste of Indy
More than 15,000 people took part in this year's Taste of Indy festival. With more than 50 vendors and flavors from every part of the world, the festival also offers up chef demonstrations, live music and a beer and wine selection that keeps the grown-ups happy. Look for 2019 dates to be announced soon.
Honorable Mention // Veg Fest, Pierogi Festival
Best Wine Festival/Event: Vintage Indiana
Taking over Historic Military Park every summer, this festival offers an incredible selection of wineries from around the state and always has an enjoyable lineup of bands for the day. It has taken this top spot for years and it's showing no signs of slowing down.
Honorable Mention // Meadful Things, WFYI Wine Fest
Best Beer Festival/Event: Oktoberfest at German Park
The German-American Klub of Indianapolis has been celebrating Oktoberfest at this southside park for as long as we can remember, which is a very long time. Live music, dancing, carnival rides, and the best German food in the city at the on-site Edelweiss restaurant.
Honorable Mention // Microbrewers Festival, CANvitational
Best Local Brewery: Centerpoint Brewing
In less than two years, this craft brewery at the Circle Center Industrial Complex has captured the hearts and taste buds of Indy's most discerning beer drinkers. The location and friendly staff certainly help. Stop by on your next First Friday visit and make some new friends.
Honorable Mention // Sun King, Black Acre
Best Indiana Beer: Centerpoint: Blood Orange
Made from Amarillo and Simcoe hops, with a little Blood Orange fruit thrown in for good measure, gives this IPA a refreshing and sweet citrus burst with just a touch of bitterness. It's the #1 seller for Centerpoint, by a longshot, and increasingly available in cans around Indiana. Pick up a six-pack for $11 or fill your growler for $12.
Honorable Mention // Sun King: Cream Ale, Daredevil: Liftoff
Best Local Winery/Meadery: Oliver Winery
Oliver winning Best Winery isn't purely due to its prolific wine selection; it's also one of the most beautiful wineries you'll visit in the state. It's the perfect place to stop for a weekend trip in Bloomington or Nashville to grab a bottle or two before heading to your cabin, boat or campsite.
Honorable Mention // New Day Meadery, Ash and Elm Winery
Best Local Distiller: Hotel Tango
Since coming into Fletcher Place as the city's first distillery Hotel Tango has created multiple award-winning spirits. The mountain-lodge-like taproom is one of the most comfortable rooms in the city with its handcrafted stone fireplace and comfy couches; add to that the deftly crafted cocktails and you have a recipe for a nearly perfect Indianapolis evening.
Honorable Mention // West Fork Whiskey, New Day Meadery