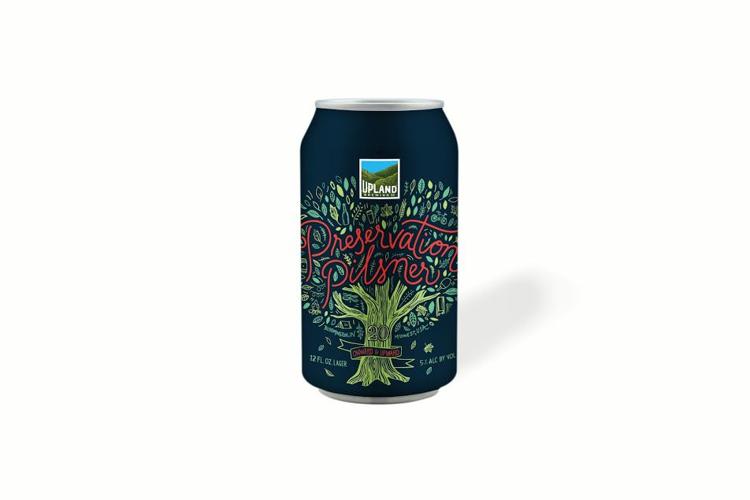 Please pay attention to July closings. Check with your favorite site before planning a party only to find a polite notice on the door: 'We're closed so our staff enjoys family time'
July 1 through Labor Day, for a total of 30 pint nights in 10 weeks, Upland is partnering with Indiana Landmarks to raise money for the 10 most endangered Indiana landmarks. The announcement reads: "Having been retired in 2012, fan favorite Preservation Pilsner is returning to celebrate our 20th anniversary as a beer with a cause. Stop in for a pint of Pres Pils: Mondays - Bloomington Brewpub; Tuesdays - Columbus Pump House; Wednesdays - Carmel Tap House."
Preservation Pilsner is a light-bodied German pilsner that's clean, crisp and refreshing. A blend of German noble hops lays a base of floral, herbal character, with late additions of Hallertau Blanc hops adding notes of lemongrass and white grape. Also in 15 packs of 12 ounce cans. 
July 2 marked the official opening of Sun King Spirits and Tap Room, a few steps off the Monon Trail in Carmel, at 351 Monon Blvd. 
The June 23 soft opening of the new, from-the-ground-up distillery and food hall showcased the feel of an upscale retro train depot, featuring 20 taps of Sun King beers, a menu of cocktails including $12 spirit sampling flights from SK's spirits collaborators, and stalls with food from La Margarita and Oca, on the main floor. You can choose to stand around cozy bar-height tables or sit at equally cozy regular dining tables, or make your way onto the wrap around patio to view the Monon Trail and landscaping. Pi Pizza has an impressive wood burning pizza oven on the upper level, replete with a smaller bar and a dining area with the elegance of a corporate meeting room. The rooftop patio offers an expanded view of this northerly segment of the Monon Trail. 
I savored the annual Grapefruit Jungle release as I watched a steady stream of bikers, walkers and runners along the trail. The food, as expected, is excellent and pairs seamlessly with SK beers and cocktails. The entire ambiance is relaxing, abetted by a staff trained to guide you through a very different Sun King experience. Be sure to check out route and traffic patterns; Carmel roadways are under construction. 
July 4, Indiana City Brewing Co. annual limited bottle release Mimi's Tabernacle Bourbon Barrel-aged Breakfast Stout, 10 a.m. - noon. 
Event tickets are free but all entrants must be registered on Eventbrite prior to the event. Guests will be asked to show ticket upon entry. Anyone not registered in advance will not be permitted entry. Tickets will be limited to 70 for the 140 Wax-dipped 750 mL bottles at $20 per bottle; Taproom Draft: $6. The brewery will be closed to the public at the time of the event.
"We brewed Mimi's Tabernacle with pure maple syrup, chocolate and oats," emailed Ray Kamstra, founding brewer. "Then we infused it with locally roasted coffee beans and aged the finished beer in a Kentucky bourbon barrel. The end result is a rich barrel-aged Breakfast Stout with a smooth bourbon finish. Mimi would love that this bold, expressive beer is named in her memory." 
July 4, 2018 marks the 24th anniversary for Oaken Barrel in Greenwood. Founder Kwang Casey celebrates annually with a 'Pork of July' event featuring a sumptuous buffet, noon-5 p.m. Just show up to enjoy the newest interior remodel and the expanded beer garden; and take time to get a bit of Indiana's pre-Prohibition brewing history. See 20th anniversary story from NUVO's files.
July 4: MOKB Presents is celebrating 10 years of independent local concerts on July 4th with a special event featuring live performances from Durand Jones & The Indications with Special Guests America Owns The Moon, Clint Breeze & the Groove, and Amy O at Sun King Brewery. 5 p.m. all ages. $15;  Get Tickets. 
July 5: Thr3e Wise Men Brewing Co. releasing its July seasonal beer, So It Gose, a gose style ale at their Broad Ripple and Muncie taproom locations at 7 p.m. Stop by either location during the tapping party for complimentary beer and appetizer samples, $3 pints and $8 growler fills of So It Gose. So It Gose is a bright pink 5 percent ABV tart wheat ale featuring  "a refreshing balance of raspberry, hibiscus, and salt flavors," said Keely Thomlinson, head brewer of Thr3e Wise Men Brewing Co. "So It Gose is full of bright flavors and quaffable for long summer nights on the patio." 
July 7: Red, White & Briefest by the Lake, presented by Shoreline Brewery, 208 Wabash St., Michigan City, 2 p.m.-1 a.m. Northwest Indiana craft breweries; live music, fireworks, food trucks, activities; family friendly and free for children 12 and under; $15 in advance; $20 day of.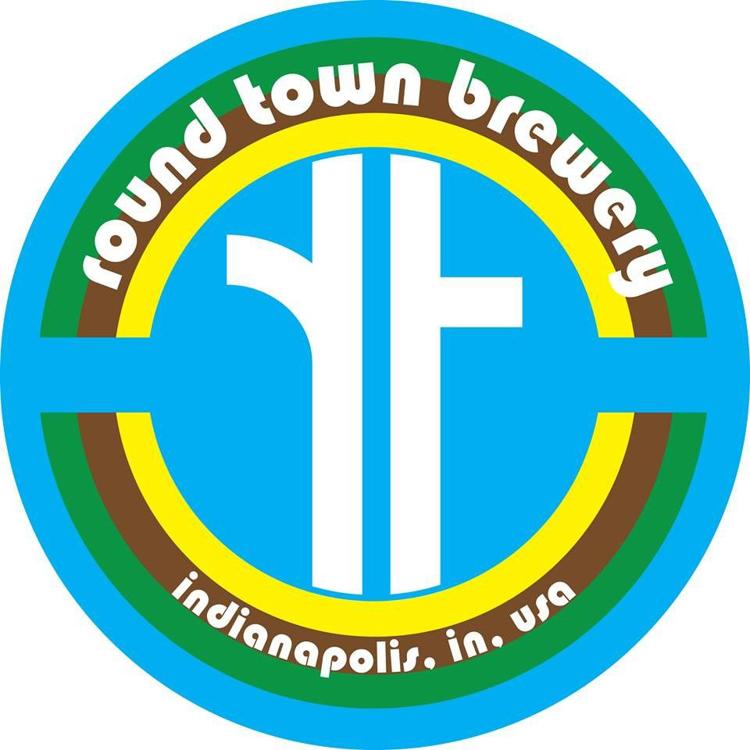 July 9: Round Town Brewery, 7 p.m. Plant Nite Indianapolis invites: "Create a gorgeous terrarium with succulents or cacti. We'll guide you and your crew through two lively hours of creativity, drinking, and laughing 'til your cheeks hurt. Just remember: This isn't your grandmother's garden." 
July 10: Brokerage Brewing Company monthly Books at Brokerage, 2516 Covington St., W. Lafayette; 7 p.m. July title: "You Are A Badass: How to Stop Doubting Your Greatness & Start Living an Awesome Life" by New York Times best selling author and life coach Jen Sincero. The 2013 book has mixed reviews but Brokerage Brewing promises the free community program is commitment, no stress…just a chance to learn something new, share your opinions, and meet fellow avid readers." 
Brokerage also emailed, "We have certainly been busy since we opened mid-December. Corey, our brewer, has brewed 34 different beers and 26 different styles. He is killin' it!"  
July 13 & 14: Judging for the 20th Annual Indiana State Fair Brewers' Cup Competition  at the Indiana Farmers Coliseum inside the Indiana State Fairgrounds concludes with the Awards Banquet, following the completion of judging on the evening of July 14. 
July 14 - Upland Brewery is partnering with Indiana Landmarks Treasure Hunt Indy. Upland's Biergarten features Preservation Pilsner to benefit 10 Most Endangered historic places around the state. The on-site antiques market—indoors and outside at Indiana Landmarks Center (1201 Central Ave.) spills over to the lawn at adjacent Morris-Butler House (1204 N. Park St.) and includes more than 40 yard sales in the surrounding historic Old Northside district. Activities for kids, live entertainment, food trucks and tea room. 9 a.m.-3 p.m. Free; $5 for early bird entry to antiques market, 8-9 a.m. Indiana Landmarks Center & Morris-Butler House. Register online for the early-bird entry  or just show up! Pick up a Treasure Hunt map at Indiana Landmarks Center.
July 16: Brokerage Brewery Story Exchange program topic "On Vacation: Our stories are something to be proud of. They shape us as we live them. They create community and bind people together. Build into our community by sharing your story at The Story Exchange. 7 p.m.
July 19: Kahn's Sour Beer Tasting Event, 6-8 p.m. announces "Pucker Up! We're bringing the Funk to Kahn's. Our Annual Sour Beer Event is coming soon. Stay tuned for details as this is a unique, one-of-a-kind tasting event at 5341 N. Keystone."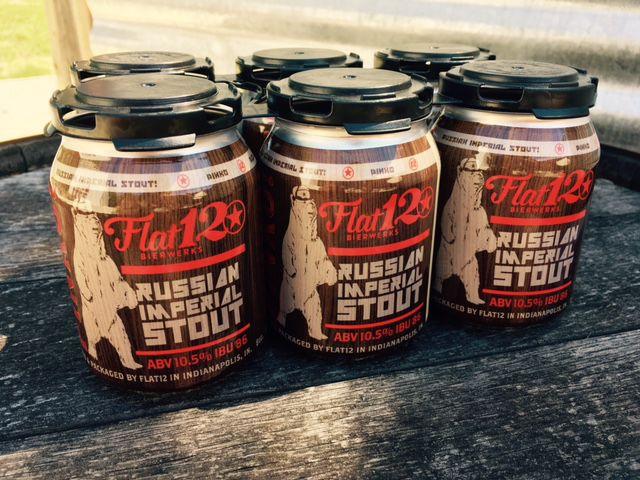 July 21: Santa is at Flat12 for the bi-annual release of a variety of specialty and barrel-aged versions of Pinko Russian Imperial Stout. The invite reads: "Deck yourself out in your ugliest Christmas sweater, sip on a variety of barrel aged and specialty brews, and get your photos with Santa to celebrate the tapping of his stashed away Pinko kegs!
This year, the event is free to attend with half pints of all varieties on tap for purchase and/or purchase a $20 glassware/sample package that includes a commemorative 10 ounce Rastal craftmaster bowl glass, four 3 ounce pours of 2018 specialty Pinko varieties and barrel aged line-up, and a complimentary half pint of your choice. Attendees will also have the opportunity to buy limited edition Pinko bombers and an industry first, Pinko in 8 ounce stubby cans."
If you haven't already stopped in at Flat12, take time to marvel at the rustic/vintage makeover featuring a family-friendly restaurant adjacent to Hoagies and Hops kitchen, and an enlarged bar area leading to the beer garden.
Hoagies and Hops is open serving up lunch and dinner all day.
July 27: Upland's first in a series of 20th anniversary parties at The White Rabbit, 7 p.m. 
The Aug. 19 party goes back to Upland's roots, at the original brewpub location on 11th St. in Bloomington to showcase vendors they've partnered with and grown to know and befriend over the years.
July 28: Indiana Microbrewers Festival at Military Park in Downtown Indianapolis. Taking place from 2-6 p.m., this fest features 100 Indiana breweries and guests.
Moving Outward
Beginning in July, Cavalier Distributing of Florida will distribute package and draft versions of seasonal and specialty beers along with two of Sun King's core beers, including SKB IPA, brewed with American hops for a long-lasting flavor, Pachanga, a Mexican-style lager, and Osiris Pale Ale, an assertive West Coast-style with a distinct citrus hop punch in draft only.
Launch events will include specialty beers like Gin Dreams, The Afterparty, Razzleblaster Busey, and The Velvet Fog, as well as seasonals GFJ IPA and Freedom Rock.
"Since our inception, Sun King has been working hard to keep up with the growing demand for our beer," says Clay Robinson, co-owner of Sun King Brewery. "Over the past year, we've been increasing our distribution footprint throughout the Midwest, and this spring, we sent some beer down to Florida for a festival that we participate in every year. The response to our beer was overwhelming, so we decided that the Sunshine State would be a good fit for Sun King. Our VP of Sales Joe Burns spent nearly 20 years working for a beer distributor and a brewery in Florida before joining our team, so we have the perfect person to champion our efforts in the market and work with our new partner, Cavalier Distributing."
NOW OPEN & POISED TO OPEN 
Carmel-based Danny Boy Beer Works announced "a new venture in spirits – Danny Boy Distilling Works" at the brewery in the Village of West Clay, located in the Tank 13 building. "With this new distillery, we have taken the art and creativity of making wicked awesome craft beers and applied it to making a great lineup of spirits," said owner Kevin 'KP' Paul. Buddha vodka is available now at Danny Boy Beer and Distilling Works and the Brockway Pub, both located in Carmel, and at Danny Boy Craft Works Notre Dame. 
Heartland Distillers is poised to open their distillery site to the public under an Artisan Distillers License early to mid-July, as soon as the appropriate license has been issued by the Alcohol and Tobacco Commission.  
Stuart Hobson, a Master Distiller, founded Heartland Distillers in 2008 as the first new distillery in Indiana since Prohibition, when Indiana distilleries were not yet allowed to sell directly to the public.  
"Over the past 10 years, we have worked with fellow Hoosiers, to change the laws in the state," said Hobson in an email to NUVO. "A few years ago, that was accomplished when the legislature enacted the Artisan Distillers legislation."
While Heartland products have been available for purchase throughout Indiana and in 13 states and overseas, the distillery at 9402 Uptown Drive,  Suite 1000, in Indianapolis, has not been open to the public for sales. 
In anticipation of the public access opening of Heartland Distillers, Hobson announced a very special, one-of-a-kind bourbon that can be reserved now and picked up at the distillery at a private tasting event. "Everyone who reserves a bottle now will get an email invite to this exclusive event once the date is finalized. We will have our other spirits there too to sample and to buy. 
"Shortly after our founding, we produced a barrel of bourbon that has been quietly aging for the past 9 years," said Hobson. "Spring Mill 9-Year-Old Hobson Family Reserve will be a very limited release. It is wonderfully complex and rich, with notes of caramel, spice, and vanilla. Dark and full of flavor. Once this very special bourbon is gone, it will never return. Destined to be a collector's item, it is bottled in our classic ceramic clay bottle, and labelled with a royal purple label." 
A portion of the proceeds from this bourbon will go to the American Foundation for Suicide prevention to support mental health programs and suicide prevention. 
Heartland Distillers distills and produces vodka, flavored vodkas, gins, liqueurs, whiskeys and bourbons. 
Hobson is a native of Seymour. He graduated from Indiana University with business and law degrees, and in 1994 purchased a family-owned liquor store.
More coming: Watch for the full stories about Mayfair Taproom in Indy's original 19th Century Near East suburb at 2032 E. 10th St.; Big Lug's Liter House on The Monon, Scarlet Lane SoBro, and more.