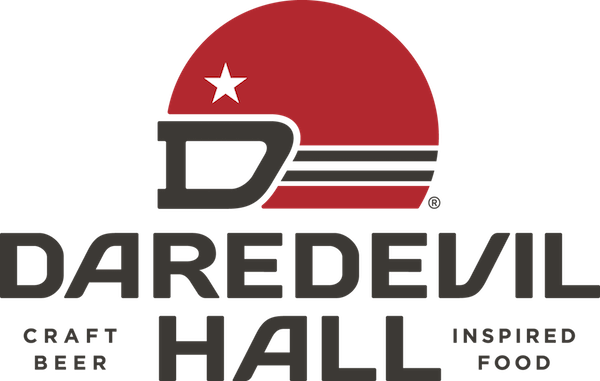 Daredevil is expanding. At the cusp of their Speedway Brewery & Taproom's third anniversary celebration on June 23 comes news of Daredevil Hall opening this fall at the Ironworks Hotel Indy, 2721 E. 86th Street, in the Nora neighborhood of Indianapolis.  
"We are growing our business in a new way," said Shane Pearson, co-founder of Daredevil Brewing Company. "As we approach our sixth year in business we have decided it is time to add a satellite location."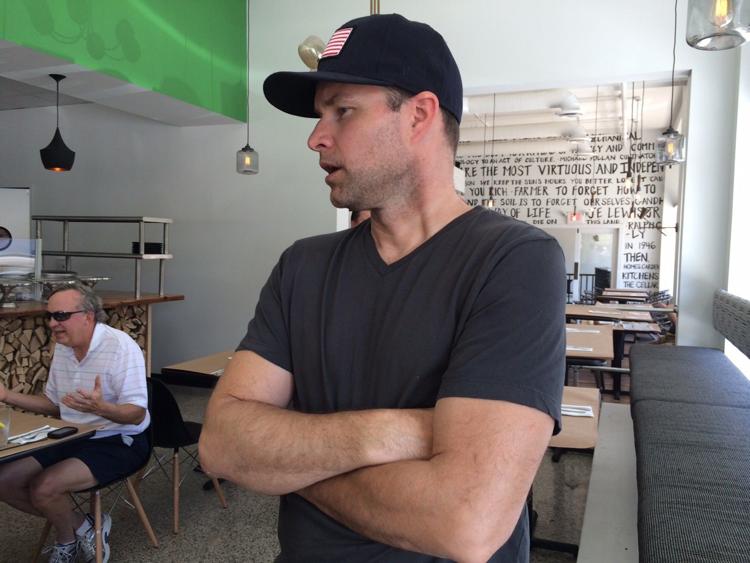 Neal Brown is joining Daredevil Brewing as a partner in Daredevil Hall and as its Executive Chef. 
"We have worked with Neal for several years as a supplier of craft beer to his different restaurants and we are very excited to get a chance to work with him directly on Daredevil Hall," said Pearson. "Like us, Neal brings a passion for sense of place and takes inspiration from authentic and traditional ingredients and methods." 
Pearson describes the Daredevil Hall taproom as 21+ at all times, while the restaurant will serve lunch and dinner daily and be family friendly until 8 p.m. daily, when it switches to 21+. The taproom and restaurant will feature a rotating selection of Daredevil ales and lagers, craft cider and wine, along with craft beer inspired food pairings that are representative of Belgian, British, German and North American cuisine as well as original dishes that best represent the brewery.  
"It has been an amazing three years since relocating [from the original Shelbyville brewery site], and it has been very rewarding and humbling to see people enjoy our beers. We make a lot more Lift Off IPA these days and we continue to add capacity to expand our lager offerings and other year-round beers," added Pearson. "All Daredevil beers will continue to be brewed at our Speedway brewery, where we planned ahead and have plenty of room to continue to grow by expanding our existing building. The taproom at the brewery will continue to offer a large, rotating selection of our beers and our locally sourced menu, the same as we do today."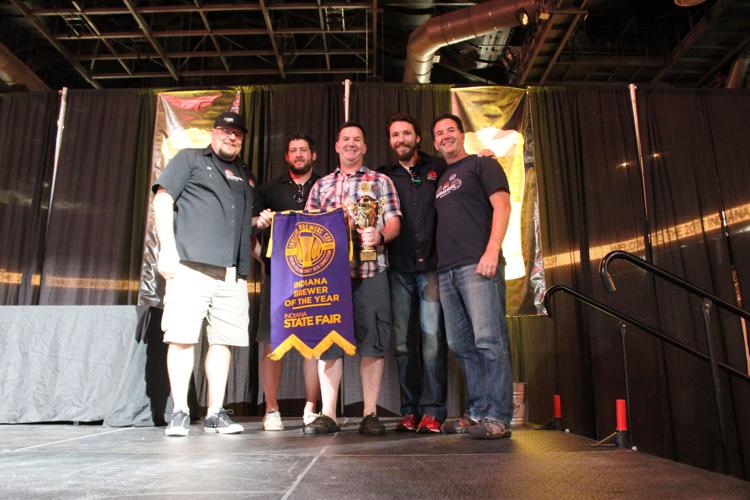 NUVO asked Pearson to reflect on Daredevil's year as 'keeper' of the 2017 Indiana State Fair Brewers Cup Competition Grand Champion Trophy. 
"It has been great to hold the traveling Grand Champion trophy for the Indiana Brewers Cup this last year, and see our name etched on it forever as the 2017 Grand Champion Brewery. We have had it on display in the taproom and we also included the Indiana Brewers Cup logo on many of our beer labels over the last year in order to commemorate and celebrate the accomplishment," replied Pearson. "As we often say we are only as good as our last batch of beer and, if anything, winning such a prestigious award only means we have to work that much harder as we strive to be one of the best breweries in Indiana and in the country." 
Judging for the 20th Annual Indiana State Fair Brewers Cup Competition takes place July 13 and 14 at the Indiana Farmers Coliseum inside the Indiana State Fairgrounds located at 1202 E. 38th St. in Indianapolis, and concludes with the Awards Banquet following the completion of judging on the evening of July 14. 
2018 also was the first year for Daredevil to be represented at SAVOR, the premier American craft beer and food pairing event, held June1-2 in Washington, D.C. Annually, nationwide breweries are selected to send two beers with/and/for which a team of master chefs create specialty small plates that attendees sample.
"I enjoyed SAVOR a lot as it is very unique in bringing about 90 breweries from across the country for a food and beer pairing event in Washington D.C. each year," reported Pearson. "We took our Lift Off IPA and Vacation Kolsch to the SAVOR event itself, and then we also sent Rip Cord IPA and Pils German Pilsner with those two beers for an event at a popular D.C. based craft beer bar, Jack Rose Dining Hall. 
"We do a couple of road trip events each year as it is a great way to network with other breweries. It is always fun to see people enjoy our beers when we do out-of-[Indiana]-market events; they often go from not knowing who we are to asking if we can distribute in their area because they enjoy our beers so much. People very much enjoyed all our beers this year both for being flavorful and for being technically well made and enjoyable."
With Lift Off American IPA, the Master Chefs created cerise verde/pepitas, and offered this description: "Bright flavors and a little heat add intensity to the hops, building to a quick finish with residual heat." 
For Vacation Kolsch, the master chefs offered up parsnip budino/salmon roe/crispy beet, described as "Gentle yet cream, this dish puts the carbonation to work cleansing the palate, while the parsnips complements the herbal hops."
Note:
Upland also was represented at SAVOR this year, bringing Pearpawsterous Wood-Aged Sour that resulted in thai green chile chicken/sugarcane skewer, described as: "A little sweetness from the sugarcane coaxes out the wood elements, while the spice notes amplify the sourness of the beer." 
For Upland's Revive Wood-Aged Sour, the chefs created glazed ham/pineapple fried rice, described as: "Two variations of sweetness from the glaze and the pineapple play off the sour notes and push the wood-aged notes from the aroma of the beer."