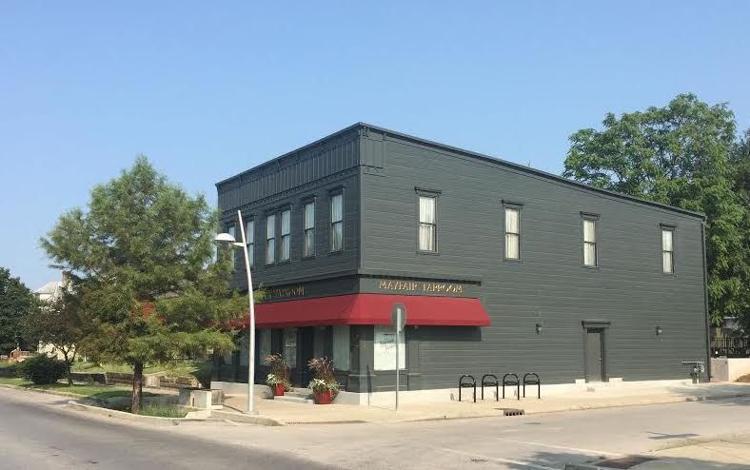 The Mayfair Taproom is hoping for a soft open sometime this month, with a grand opening soon after. When they do it will mark the return of an Eastside landmark and 120+ year old building that has mostly set vacant for two decades.
The structure at 2032 E. 10th Street began as Phillip Miller Drugs in 1894. By the mid-1930s it was a restaurant, and by the 1950s, it was one of the coolest music venues in town.
For nearly 30 years, the Mayfair Tavern hosted well-known Indianapolis-based jazz players nightly. Newspaper stories from the day note particulars like Wes Montgomery switching out his acoustic guitar to play electric bass with the Buddy Parker combo (Dec. 16, 1956). According to the papers, the group had a long run and were asked back time and again. The succeeding roster of acts over three decades reads like a who's who of the best of Indy's Golden Age of Jazz.
When the Mayfair closed in the 1980s, it was a shadow of its former self. But the neighborhood has never forgotten those days or the stories of jazz legends. Neighbors also haven't forgotten the somewhat notorious Mustang Sally's bar that took up residence until closing in 1995.
The Mayfair building called out to Broad Ripple Brew Pub owners Nancy and John Hill when they were scouting for a place to open with their son, Alec Hill, and his partner Hilary Powers. They've been renovating and making discoveries at the Mayfair since taking ownership in the Fall of 2016.
"When we purchased it, it was literally baring its soul to us. We could see all the original brick foundation and original studs," says Powers.
"While doing the construction, we have met and talked with many locals who came to both the Mayfair Tavern and Mustang Sally's. One person brought a 3-ring binder filled with clippings and historical lore. The general consensus is that everyone is so happy we are putting life back into this building."
"We saved as much as we possibly could while bringing the building up to modern safety standards," she continues. "We saved some of the buried brick, which we found while digging out the basement, and used it to make a small decorative entrance to our back patio.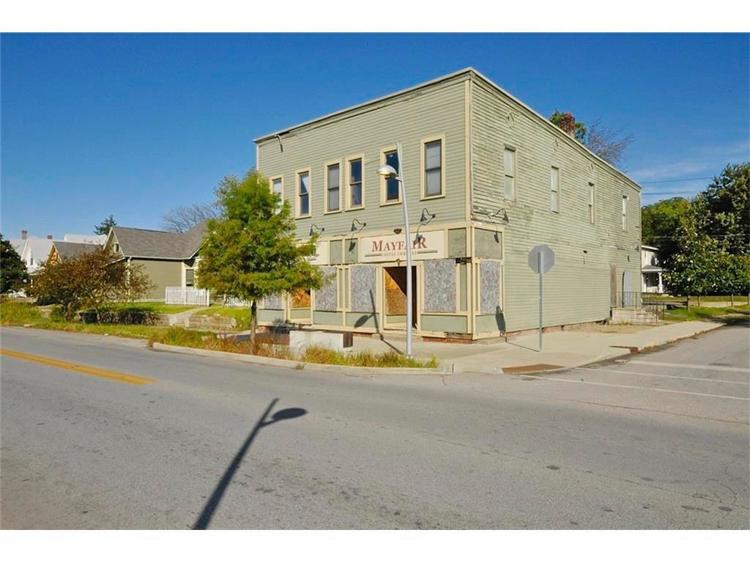 "We also found numerous old bottles in the basement, which will be on display behind the bar, along with vestiges of its drugstore days. Visitors will see an old map of Indianapolis as well as a large novelty chocolate bunny which we found in the upstairs of the building. And that's just the physical."
"We want people to feel like they are walking into the living room of their 200-year-old-house which has been newly remodeled with all the 21st-century amenities,"says Powers.
"We have long, upholstered bench seating in our family room, with plenty of tables which can be moved around as needed. John [Hill] has done an extremely wonderful job with the trim work [salvaged from the building itself] so it definitely has an English pub vibe, but Alec and I have chosen some bold paint colors and art work which will make it feel more like you're in a home than in a bar. We've stuck to the classics - clean, white tile, dark wood trim - to give the Mayfair that timeless feel."
There's an exposed wall to showcase 19th Century building techniques. It now serves as a bookcase for a borrow-one-bring-one book sharing that is an extension from the Broad Ripple Brewpub's family-neighborly feel.
During my visit, Alec poured a test-taste from the first hooked-up tap line. BRBP's brewer Jonathon Mullens had sent over a fine rye beer, crisp and cooling for the very hot June day. Of course BRBP beer will be featured on tap, alongside the BRBP dedication to OPB-Other People's Beer. Bottle and can selections expand with other craft breweries and other kinds of craft beverages.
Food is Alec's forte. "Expect a small menu of English and American pub fare, made with quality ingredients and a little bit of flair," he promises. "We're focusing on regional craft beer but we will also have some imports in bottles. Hilary is a big fan of cider so she'll be sure we have some available. We will also have a small list of classic cocktails."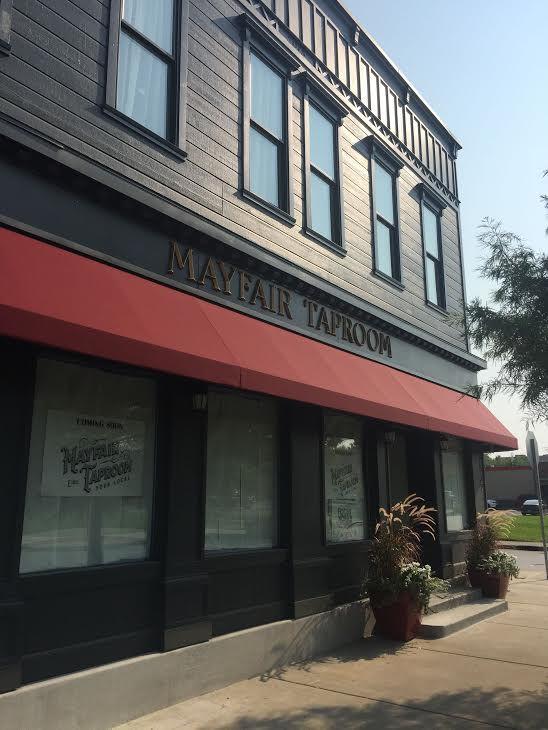 "Our neighbors will be given a great, family-friendly environment that everyone can enjoy with all-age seating inside and in the patio out back. Whether you are a gluten-free vegan, or an adventurous omnivore, a beer drinker, or a cocktail connoisseur," added Hilary.
"The Mayfair will have something for everyone. Though our menu will be small, it is mighty! As we grow, we will definitely be exploring community engagement opportunities, but, for now, we are focused on delivering the best service to our customers. We will have rotating specials and we are offering carry-out, but we will not be doing delivery at this time.
"We're so excited to open our doors to our neighbors so we can get some feedback - we've said from the beginning that all we're doing is building the place; our customers will make it."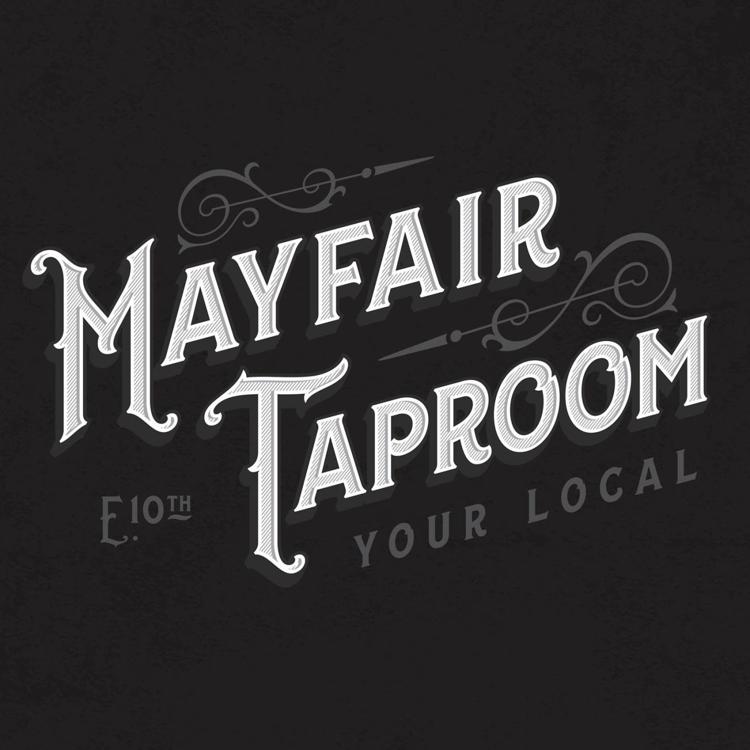 IF YOU GO
Check Facebook for latest on exact opening dates
Address: 2032 E. 10th St. 46201
Phone: (317) 419-2393
Email: info@mayfairtaproom.com