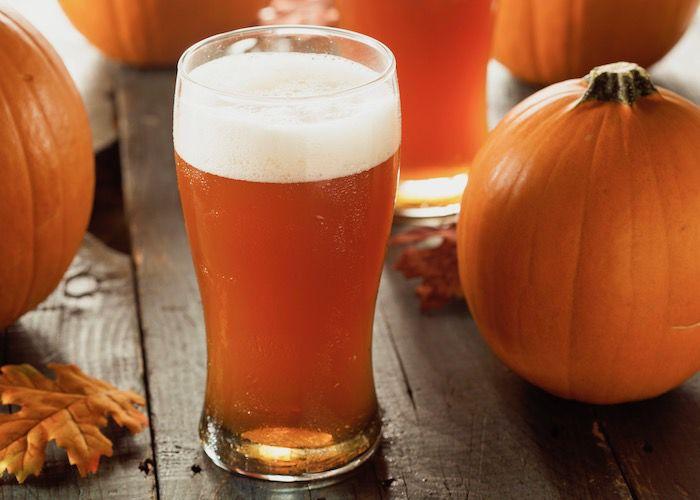 The Headless Horseman Festival continues at Conner Prairie over the next two weekends. Together with Sun King Brewing, Conner Prairie has announced "Ichabrewed Crane" as the official name of the festival brew, chosen from more than 600 submissions. Commemorative growlers showcasing the art for "Ichabrewed Crane," a spiced, herbed copper ale, will be available from The Conner Prairie Store and at Sun King's Fisher's taproom. 
"This year the acclaimed festival will feature an all-new 11-acre Headless Horseman corn maze comprised of three different mazes: a shorter 30-minute maze, a longer maze that takes an hour to complete, and new this year, the Headless Hallow haunted corn maze," according to the news release. "Returning favorites include the Headless Horseman marionette show, barrel train rides, 100-foot potato sack slides, midway games, spooky storytelling, the fortune-telling powers of the Mystic and shows and of course, the Headless Horseman himself."
Wondering who's brewing up the best pumpkin beer in Indiana? It might just be Bier's Pumpkin Ale considering all these wins:
Gold Medal at 2018 Indiana Brewer's Cup
Silver Medal at 2018 World Beer Cup (Nashville, Tennessee)
Silver Medal at 2018 Best of Craft Beer Awards (Portland, Oregon)
The only pumpkin beer listed by Beer Advocate in 2018 100-best IN beers, at #45
Bronze Medal at 2016 Indiana Brewers' CupRated #16 on Beer Advocate's 50 top Pumpkin Beers
Silver Medal at 2013 Indiana Brewers' Cup
Mad Anthony reports, "This year's batch of Drunkun Punkun, aged for two years in Buffalo Trace Bourbon barrels, is at all Mad Anthony Brewing locations and Shigs In Pit BBQ & Brew." 
Meanwhile, word on the street is pumpkin beers will be featured, along with other Fall brews, at the 2nd annual Brewers of Indiana Guild Halloween-Themed Broad Ripple Beer Fest at Opti Park on Oct. 27. Wear a costume, support charity partner Asante Children's Theatre; have fun, do good all enjoying pours from more than 30 local brewers.
Centerpoint Brewing is part of the proposed Pogue's Run Trail initiative, that intends to include a 7+mile bike tour that travels from CICC to Pogue's Run Art & Nature Park, and back.  Stop at Centerpoint to learn more.
Scarlet Lane is opening their Old Southside Tap House at 2033 S. Meridian St. on Friday, Oct. 19. "We will be doing $4 pints and $8 growler fills all month to celebrate the opening," announced Nick Servies, Scarlet Lane co-founder.
Also on Friday, Upland is partnering with the Indiana History Center for another Whodunit? hands-on sleuthing experience 7-10 p.m.; "The Case of the Flagrant Philanderer" [promo reads: "Was it the farmer with the rake? Or the mistress with a tire iron? Assemble your crew and hone your sleuthing skills for a life-size Clue-inspired experience at the History Center."]
"For the program, we turn our building into a life-sized Clue-inspired experience," said Callie McCune, IHS program developer. "Visitors will question witnesses, follow clues and examine evidence to solve the who, what, and where of an actual 1920s murder from Southern Indiana. We've got lots of twists and turns, gangsters, rum runners, surprises, and maybe even a hidden bar. We've found some fun ways to highlight Champaign Velvet, a pre-prohibition style Pilsner (which has a long, storied history here in Indiana)."
Upland reports, "We have partnered with the Indiana Historical Society throughout 2018 by participating in programs such as Women Behaving Badly, Comic Conversations and Carmen Valparaiso. We also sponsored their Concerts on the Canal series. This autumn we will be a part of their Founders Dinner, Whodunit?, and Good Beers and Ugly Sweaters. Our participation in their events has consisted of donating product to off-set costs and using our social media reach."
On Saturday, Oct. 20, the Round Town Brewery 2nd anniversary party starts at noon. Founder Max Schenk emailed, "Help us celebrate two years pouring beers! There will be food, music, games, new merch, beer (duh) and more! We welcome all beer drinkers, whether you're a Round Town regular or have never been to our taproom! If you've never been to Round Town before, we are VERY dog-friendly, and at this time we are a 21-and-older establishment. Don't drink? That's fine! We also offer an array of craft sodas from Boylan Bottling as well (including some limited releases)!"
Ash & Elm released Pawpaw Cider. "We wild-foraged 100 lbs of fruit from native pawpaw trees in Indiana forests  The finished cider is semi sweet and has bright tropical mango notes with a creamy, custard-like mouthfeel.  
Half Moon's new seasonal Citrus X IPA comes with this explanation from brewer John Templet, "Citurs X Paradisi is the scientific (binomial) name given to the fruit commonly known as the grapefruit.  Citrus X is a grapefruit I.P.A. made with premium malts, a plethora of the grapefruit-like hop variety, Cascade, as well as an abundance of citrus x paradisi. The resulting beer is a tasty treat for any lover of hoppy beer."
New Day Meadery launched the Indiana premiere of "Mead Spritzers" at Irish Fest following an initial introduction at the Meadful Things festival. 4-pk cans now are available on store shelves, [I spotted them at Kahn's at Keystone], bars and at New Day's Fountain Square tasting room.  Tia Agnew describes the wildflower-based trio as a response to customer request. Ginger Hibiscus Spritzer, Lavender Lemond Spritzer, Pineapple Spritzer are delightful on their own or partnered with whatever catches your fancy.