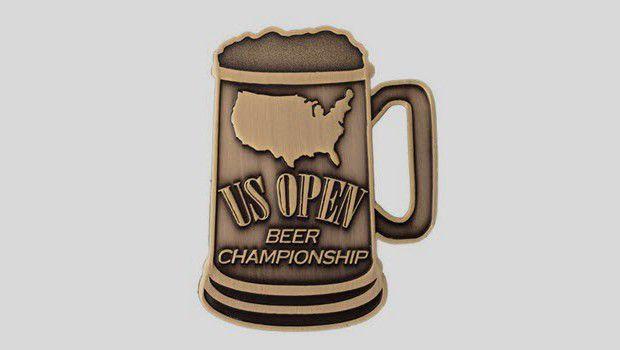 The 2018 Open Beer Championship held in Oxford, Ohio, this past weekend meant some big wins for Indiana brewers. The contest had over 6,300 entries this year, making it one of the largest competitions in the world. With four gold, one silver, and five bronze awards, Indiana was well-represented in the winner's circle. Find the full results here.
Daredevil: 2 Gold for Imperial IPA: Rip Cord DIPA and Heller Bock/Maibock: Maibock.
Sun King: A Gold for Wood/Barrel Aged Pale Beer: Lonesome Dove, and Bronze for Belgian Style Fruit Beer: Razzieblaster Busey.
Flix Indiana got a Gold for Marzen/Oktoberfest: Das Umlaut, and Bronze for Belgian Tripel: Tripel Carmel-ite,
There were two Bronzes for Metazoa: American Barley Wine: Hog Body and Strong Scottish Ale: Wee Bit Left
Chilly Water scored Silver for Wood/Barrel Aged Strong Stout Non-Traditional: Sticky Fingers.
And Grand Junction took home the Bronze for Strong/Imperial Brown Ale.
The Houses that Beer Built
Tim Dall's email opened with a straightforward request: "Since last November, a small group of supporters has been hard at work with Habitat for Humanity of Boone County to construct a third house in 2018 around the theme of craft beer…Can you help us get the word out  to drum up more volunteer help? We are currently at 73 percent of our [$90,000] goal, so more exposure to fundraising horsepower is welcome, too. Bier, Brownsburg, Centerpoint, Flat 12, Grand Junction, HopCat, Metazoa, Moontown, Traders, and Upland also have come on board, and Moontown Brewing has since launched as the first Whitestown craft brewery. It takes us about 32 days to build a house, with building on Tuesday, Wednesday, Friday, and Saturday, 8:30 a.m. to 3:30 p.m. Lunch is provided."  Link to volunteer // Link to donate
Indiana Craft Partners with DaVinci Pursuit
Upland Brewery and New Day Meadery were the newest Indiana Craft to help raise funds for the six core programs sponsored by DaVinci Pursuit. The June 28 event at The Hinge brought forward scientists, artists, and artisans around the topic of "bugs." As a partisan of craft beverages, I know the role of wild yeast in brewing and bees in mead making. What I learned June 28 at The Hinge is how bugs can impact the food chain in positive ways, not just as pests to eradicate. Based on word of mouth report, $2,000-plus was raised for the DaVinci Pursuit's outreach. The full scope of programming is here: www.thedavincipursuit.com
Mark Your Calendars
The 23rd Annual Brewers of Indiana Microfest comes to  Military Park on July 28 from 2 to 6 p.m. The event features more than 100 brewers pouring 3 oz. tastes of cask ales, specialty beers, and other libations. Proceeds benefit the Indiana Brewers Guild and Leukemia and Lymphoma Society of Indiana and Little Red Door Cancer Agency. Tickets here: indianabeerfest.com/tickets/