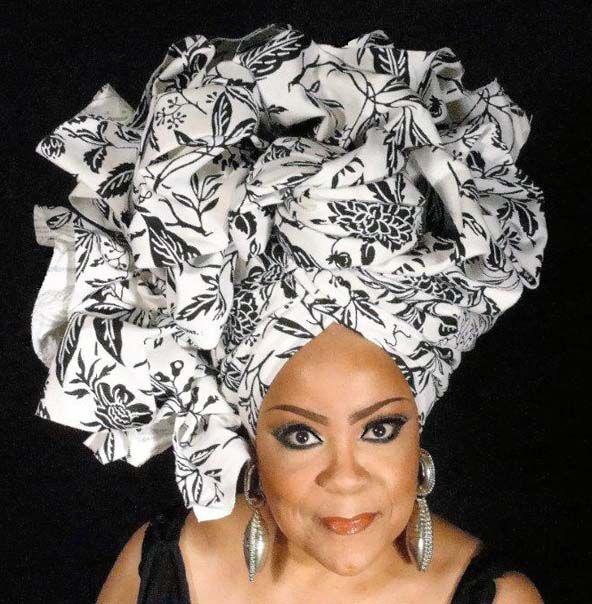 For artist and activist D. Del Reverda-Jennings, featured in Meet the Artists XXX at Indianapolis Central Library, the role of artists is now more important than ever.
"Art has the power to change the world and that is just not a cliché," she says. "The thing is that 'Art' should be utilized more as a weapon, than as a backdrop. We definitively need to conceive new ways of thinking!"
Meet the Artists XXX features a Shades of Pearl Showcase that highlights the work of African-American artists whose past participation in Meet the Artists events has served as prologue to success. D. Del Reverda-Jennings will have her work exhibited alongside Michael Jordan (Alkemi), Lobyn Hamilton, and Samuel E. Vázquez — along with seven other artists — through April 1.

And while Shades is a big part of this 30th anniversary Meet the Artists iteration — its gala reception is on Feb. 10, starting at 5:30 p.m. — other artists are also featured in the Center for Black Literature & Culture, which opened at Central Library in Oct., 2017.
The artists from this and past shows will attend the family-friendly gala. There will be live music, dance, and spoken word performances; activities for children; an African-American fashion show; and a presentation by Indianapolis native and actress Vivica A. Fox (Empire, Kill Bill, Independence Day).
There will be a more intimate event on March 2; the First Friday Meet and Greet. Activities for the entire family include tours of the Meet the Artists XXX exhibit of works, painting demonstrations, youth workshops, and author signings.
Del Reverda-Jennings has been a participant in Meet the Artists for more than 20 years. She participated first as a poet, author, and coordinator of literary exhibitions from 1995 to 2002, then as an individual visual artist over the years starting in 2002.
Her displayed work includes two sculptural reliefs from her "These Memories Bear Traces of Tears — Reliquary Series."
Del Reverda-Jennings said that while the arts community in Indianapolis has evolved in the decades that she has been working in Indianapolis — she has jumped back and forth between the Circle City and Chicago since the 1970s — she says that "art venues and events for Black artists are few and many venues are often still not inclusive. There is still a whole lot of critical activist and proactive work to be done."
Meet the Artists, however, has continuously helped artists find a broader audience and new markets, she says. That includes the creation of Flava Fresh!, formerly called "Celebration of Spirit," a multicultural juried exhibition that she created. That event will celebrate its 20th anniversary in July 2018.
Helping artists to branch out has been the goal all along, according to artist and event founder, Anthony "Tony" Radford.
Thirty years ago, Radford asked the library's African-American History Committee to host an event to celebrate African-American artists after he was inspired by the paintings of Joe Holiday.
The first year featured 10 artists, including Radford. About 150 people attended the reception. Radford didn't know it would become an annual event at the time, but when the committee asked him to start coming to their meetings, he agreed. He now has a waiting list for artists. He is already starting to decide which artists will participate in the event in 2020, he said.
Radford agrees with Del Reverda-Jennings that there are still very few opportunities in Indianapolis for African-American artists to share their work. Because Indianapolis is a city that tends to focus on sports more than anything else, he says, the event also helps to get audiences to want to learn more about the culture around them.
Omar Rashan, whose work is on display at the Center for Black Literature & Culture, was first featured in the Meet the Artists in 2015. He agrees that there need to be more opportunities, especially compared with other similarly sized Midwestern cities he has visited over the years, such as Cleveland and Columbus, Ohio, as well as bigger markets like Chicago and Atlanta.
This year, his works in the show will include an abstract painting that has a hidden image of Tupac Shakur in pearlescent paints, a nod to the theme for this year's Meet the Artists exhibit, Shades of Pearl.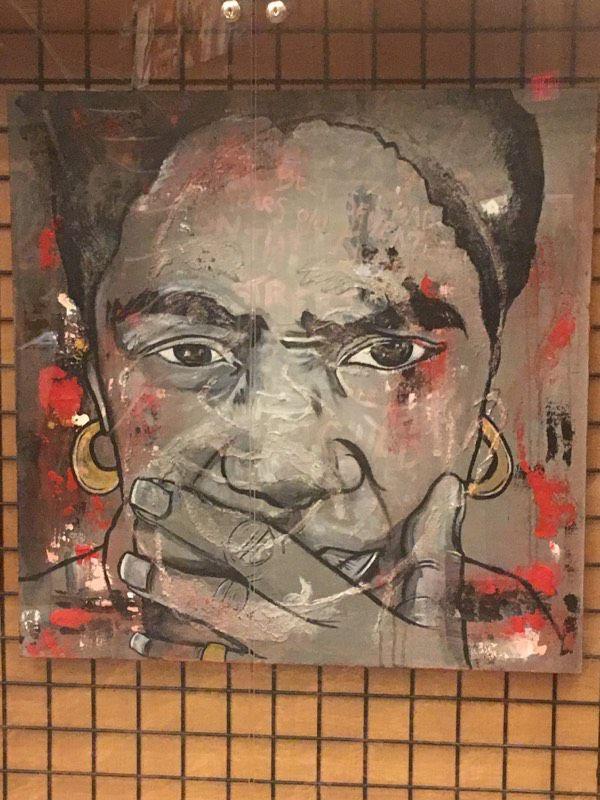 Radford invited Rashan to participate in Meet the Artists after the two met through RAW Artists. (The next RAW Artists showcase of emerging artists' work in Indianapolis, entitled Magnify, is scheduled for June 1.) By doing Meet the Artists, Rashan was able to expand his network, including graphic design clients, and new patrons of his original artwork. He also hopes to help other up-and-coming artists find their way, just like Radford has helped artists over the last 30 years.

"As an artist, he brings out the best in me and inspires me to find even more purpose," Rashan says. "I hope people take the time to understand what Tony has done… He is very caring when it comes to the art community and being able to provide more opportunities."  
Editor's note:  In the print version of this story we misspelled  D. Del Reverda-Jennings' name. NUVO regrets the error.