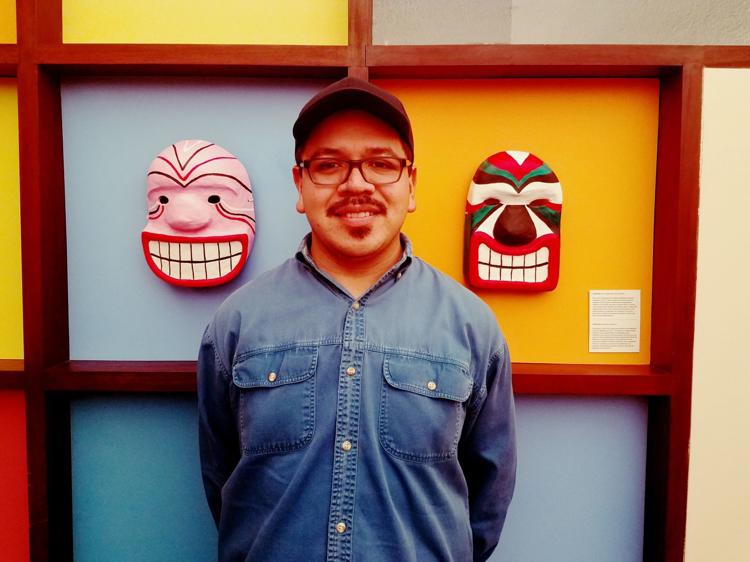 Indy-based curator Daniel Del Real has a history of organizing art exhibitions with a sense of urgency.
He curated An International Art Show, a day-long exhibition that opened on January 27, 2017, the day Trump unveiled the executive order prohibiting immigration from seven predominantly Muslim countries from entering the U.S.
Del Real also curated Herencia: Latin American Influence in Art at the Christel DeHaan Fine Arts Center at the University of Indianapolis. The group show featured painting, photography, and installations from 13 Latinx artists from across Indianapolis—and from farther afield.
Today, starting at 5 p.m., you'll be able to check out the second annual International Marketplace World Arts Expo that he organized. The Expo brings together the work of 25 artists from 6 continents, representing 17 countries to shine a spotlight on their cultures. There will be 3D works as well as decorative, and wearable works.
There will also be an artist shop area, a South African wine tasting, and hors d'oeuvres from area restaurants. 
The artist reception will feature live music from Latin jazz pianist Pavel Polanco-Safadit.
In the past Del Real worked with the group Nopal Cultural that continues to bring the Day of the Dead Celebration to the Eiteljorg Museum of American Indians and Western Art as an an independent curator. Herencia, however, came about because he is an alumnus of the University of Indianapolis.
"I have a really strong connection with the campus, particularly with the art department,"  Del Real said last year. "In the art world I'm sort of their example of as one of their alumnus who's doing stuff in the art world. That's how they've known about me over the years. They decided to contact me about a year and a half ago to organize a Latin American exhibition for them."