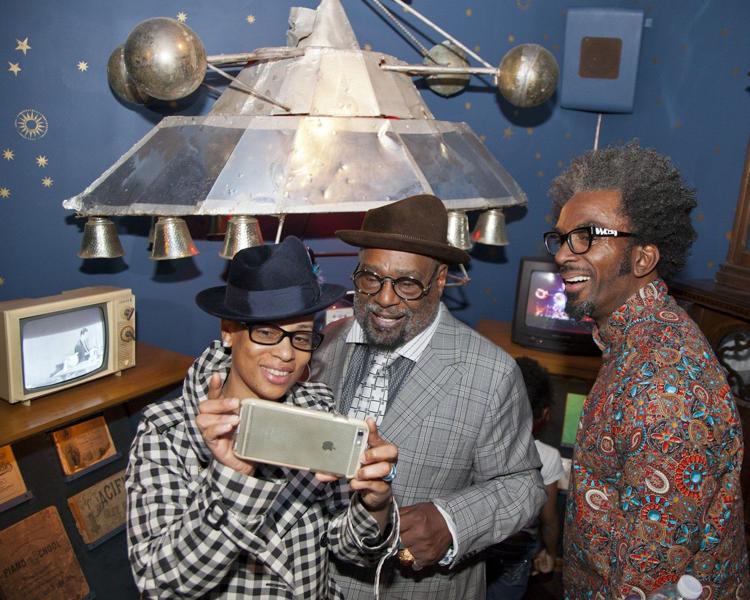 Discovery starts with a deep trek into the depths of the Murphy Building. Now, take a sharp turn into a hidden space inside what used to be Joyful Noise Recordings and is now Musical Family Tree's homebase. A deep red curtain keeps just out of sight a clever museum crafted by the talents of Michael Kaufman and Kipp Normand just a year ago, encasing what's surely to be the most curious collection you've seen in a while.
Yes, it's hard to find. But if you can make it inside the Museum of Psychphonics, I assure you that you won't leave disappointed.
"That's sort of intentional, or welcome, I suppose, because it adds to the mystery a little bit," said Kaufmann.
The museum will host an evening of artist lectures and presentations during an event called Adjacent Mythologies on July 22, from 4 p.m. to 8 p.m.
"At one point we considered calling the museum The Museum of Pyschphonics and Adjacent Mythologies, so [this event] is sort of fulfilling that dream," said founder Michael Kaufmann. "This idea of pysch meaning soul or mind, and phonics of sound. The sound of breath, or of the mind. It's suppose to be open to a lot of interpretation. We wanted to find a word that was new and provocative." 
As a "wunderkrammer" – or, curiosity cabinet – that plays host to Indianapolis-specific items, the museum is most widely known for the inclusion of the Baby Mothership, a novelty stage piece from'70s funk icons Parliament Funkadelic. 
"The new National Museum of African American History and Culture has a replica of the large mothership. The original big one is no longer; it's been disassembled. We have the original small one — that speaks to the significance of it," said Kaufmann.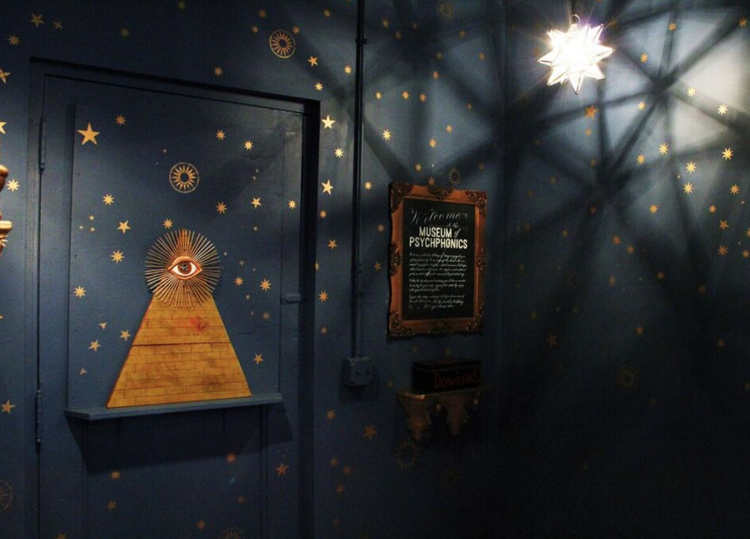 The benefit event on Saturday will include a talk with museum "architect" Kipp Normand; readings by Face a Face; an exploration of science fiction with themes of black history in Afrofuturism; and a Black Panther and Wakanda discussion led by poet and professor Mitchell L. H. Douglas — which should serve as a good precursor to the Marvel film coming out in early 2018. 
"I love this idea that the museum becomes this platform for other conversations and interesting diversions," said Kaufmann. "The idea that while the museum is focused on certain stories and certain themes, that the event then provides the adjacent mythologies and mysteries and stories." 
Kaufmann will speak at 6:30 p.m., and the night finishes with a performance from Oreo Jones performing as Michael Raintree at 7:00 p.m.
Tickets aren't needed to attend, but a five dollar donation is suggested to benefit the museum, and previous neighborhood local label Joyful Noise Recordings will match all the night's donations in full. 
"I think in the cultural fabric of our city, it's a very unique and well thought-out experience," said Kaufmann of the museum. "I have to say that is the case because we have such a great set of collaborators and interest. I am really excited in some ways this program is happening, and the activity that has been sparked by this museum has been really fun and rewarding."
Saturday's event serves as a closing party for this iteration of the Museum of Psychphonics. Due to incoming renovations to the Murphy Building, Normand and Kaufmann will move locations to another space inside the building. 
 "It's going to be little bit easier to get to," said Kaufmann, saying that the renovations will include wheelchair accessibility. "Fountain Square is changing, and I am happy that the building owner has been incredibly supportive of us."