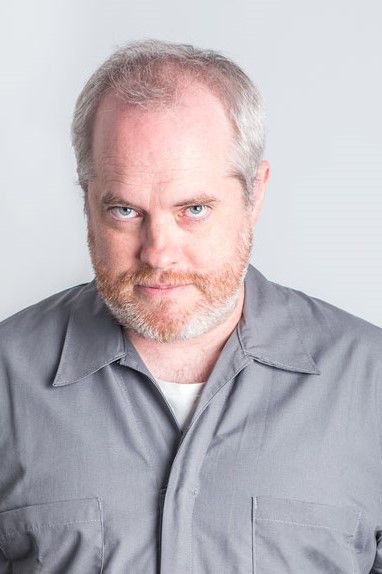 The Kurt Vonnegut Memorial Library will introduce its prisoner, Dr. Greg Bravehorse, at a reception on Sept. 24 as part of its opening night for Banned Books Week. Bravehorse is a time and space traveler from a moon called #Tralfamadore and Deputy Director of the #Tralfamadore Memorial Micro-Library.
His spokesperson is the eerily similar-looking and sounding Craig Brandhorst, senior writer for the Office of Communications and Public Affairs at the University of South Carolina. 
Okay, so they are the same guy.
Probably. Just go with it.
While imprisoned at the Vonnegut Library between a wall of books and the front window throughout the week, Bravehorse will type his observations of Earth. He will also occasionally take breaks to type 140-character micro-novels, common on #Tralfamadore. Tralfamadorians are fictional beings, who live simultaneously in all eras, mentioned in several Kurt Vonnegut novels.
The good doctor will use the antiquated 20th century contraption known as a typewriter — a Smith Corona — as he is a typewriter enthusiast. The Smith Corona isn't one that Vonnegut actually used, but it comes from the museum's collection.
Bravehorse will feel at home, says his spokesperson and not-at-all-the-same-person Brandhorst, because Smith Corona is also the name of the bar he frequents on his moon where writers and other misfits have found a sense of community not unlike the regulars on Cheers. (Vonnegut once told TV critic David Bianculli he wished he had written the iconic 1980s show.)
According to Brandhorst, on #Tralfamadore, a cyber-cerebral language virus flourished where man and machine merged. The virus, called ICE-140, limited all communication to 140 characters, including entire books.
Kurt Vonnegut's classic novel Cat's Cradle, is known on #Tralfamadore as #CTS CRDL. according to Brandhorst. "Somebody tried to write a book about somebody who invented a bomb," he said, providing his nutshell description of the novel, first published in 1963. "Somebody else invented something that freezes water: It's sad and funny."
(In Cat's Cradle, the substance Ice-9 is a polymorph of water that melts at 114.4 °F, and a substance that can cause a chain reaction when it comes into contact with regular water, with the potential to freeze oceans.)
Bravehorse has recovered from ICE-140 and now suffers from Type 2 Verbosity, allowing him to speak and write unlimited words.
In addition to hosting Bravehorse, the Vonnegut Library will celebrate the release of Kurt Vonnegut Complete Stories at the Indiana State Library on Sept. 28. Dan Simon of Seven Stories Press, who edited and published Vonnegut's final three books, will interview one of the editors of this posthumous short story collection (and occasional NUVO writer) Dan Wakefield.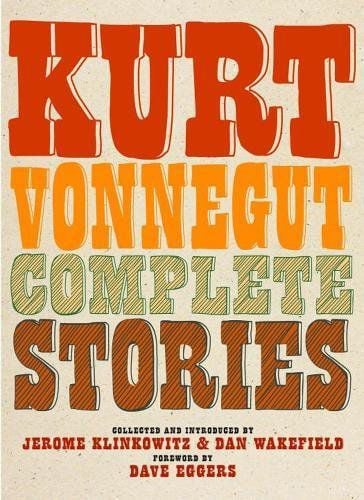 The Kurt Vonnegut Memorial Library (alternately called The Kurt Vonnegut Museum & Library) is still located at 340 N. Senate after a projected move earlier this year. They were set to move to a new location at 646 Mass Ave, but significant structural problems were found in the building at that address and the move was aborted. They are currently in search of a new location.
This year's celebration of Banned Books Week, Sept. 24-29, is also part of the Year of Vonnegut events around the city that will commemorate the 10th anniversary of the author's death.
Vonnegut's books make frequent appearances on the American Library Association list of banned and challenged books. So it comes as no surprise that the Vonnegut Library has continuously championed free speech.
As part of Banned Books Week, the Vonnegut Library will host daily events, public discussions about First Amendment issues, and of course, an opportunity to interact with Bravehorse.  
But be sure to do so before he comes out of character on Sept. 28 and returns to being Craig Brandhorst from the University of South Carolina.  That evening he will talk about his experience as a prisoner of the Vonnegut Library typing micro-novels.  
(Each year the Vonnegut Library takes a different person prisoner to celebrate Banned Books Week, and that prisoner lives in the Library during that period.)
Of this new collection of Kurt Vonnegut short stories, which includes five previously unpublished works, Simon said, "Kurt was our good friend at Seven Stories for about 30 years: a deep friendship. And in different ways that was true with each of the parties who had a hand in this book."
Those parties include Wakefield and the book's other editor, Jerry Klinkowitz and Vonnegut Library Executive Director, Julia Whitehead; the Lilly Library at IU Bloomington, which houses Vonnegut's archive of papers; and renowned writer Dave Eggers who wrote the forward.
"We did not re-edit the stories that had been published already, and with the previously unpublished stories we kept the editing to an absolute minimum," Simon said. "In fact, even though The Atlantic made small edits to the version of "The Drone King," those changes are not in this anthology."
"Kurt saw the world darkly, and yet could also create and laugh," Simon said. "I think more and more people today are willing to face the world darkly, and so the notion that you can do that and still laugh and create, well, perhaps there's nothing more important than that complex vision." 
Executive Director Julia Whitehead thinks this book release is a cause for celebration.  
"His works were profound and there is always a nugget of brilliance in his work. To be able to see brand new Vonnegut words to be brought to life, that is exciting for us. This will also be a wonderful opportunity to visit with Dan Wakefield and Dan Simon, who is a courageous publisher."