Race weekend is the unofficial start to summer in Indianapolis, and that means it's time to plan for three months of outdoor festivals and fairs, plus a good number of conventions and other special events happening between the beginning of June and end of August.
Here's a quick rundown of the 20 we're most looking forward to! 
JUNE
June 2–3; Woodruff Place neighborhood. It's not just a yard sale, and it's not just a festival. It's also a chance to stroll through a piece of Indianapolis history and buy cool stuff. Woodruff Place was one of the first contained residential subdivisions in the nation, and at 140 years old, if you are a fan of Victorian-era houses, this is a tiny piece of paradise. Food trucks are on hand, as are scheduled music and dance performances. Bring a wagon, shopping cart, pack mule, etc. because you are going to need it to carry all the great stuff you buy. Free
Wednesdays, June 6–Aug. 26, Eagle Creek Park Marina. Hey, you know you love getting on a boat and soaking in the sun on the water, floating like a log on Indy's best reservoir. But this sunset pontoon cruise allows you to eat, drink, and listen to live music. Oh yeah, you get to enjoy the sunset too. What more could you want? No reservations, first come first served.  
June 8–10; Indiana Convention Center. If you're a fan of TV/movies, gaming, internet culture, cosplay, and/or comics, come join the convergence of innovation, pop culture, and fandom that is PopCon. Smaller, less expensive, and just as welcoming as GenCon, the three-day fest features celebrity guests such as Wil Wheaton, Kristian Nairn, Carolina Ravassa, LeVar Burton, Tara Reid, and Lucie Pohl.
June 8–9; Holy Rosary Church. You don't have to be Italian to partake in one of the oldest and best ethnic festivals in the city. Enjoy Italian food, wine and beer, live music, amusement rides, and more at this family friendly street party.  Free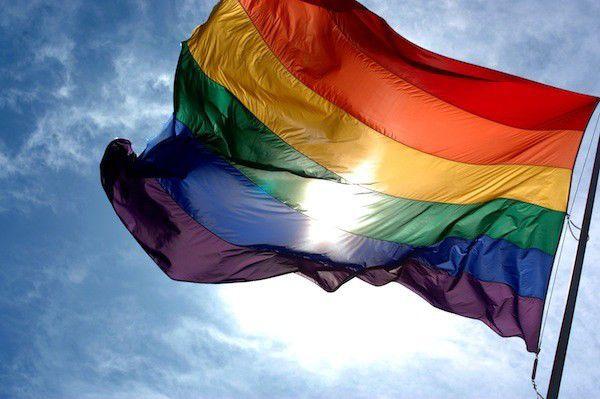 June 9; White River State Park. Indiana's largest LGBTQ gathering and Pride celebration tops NUVO's Best of Indy poll every year as the best outdoor festival in the city. This huge all-ages event features two stages, a Family Fun Zone, hundreds of vendors, and plenty to eat and drink. General admission is $5 with VIP options up to $59. The day begins with the Cadillac Barbie Pride Parade at 8:30 a.m. at the corner of College and Mass Ave.
June 9; Latvian Community Center. European-style celebration of the summer solstice, featuring dancing, music, games, and a bonfire at dusk. 2018 just so happens to be the 100th anniversary of independence for the Czech Republic, Estonia, Iceland, Latvia, Lithuania, Poland, and Romania, so there's additional reasons to celebrate this year.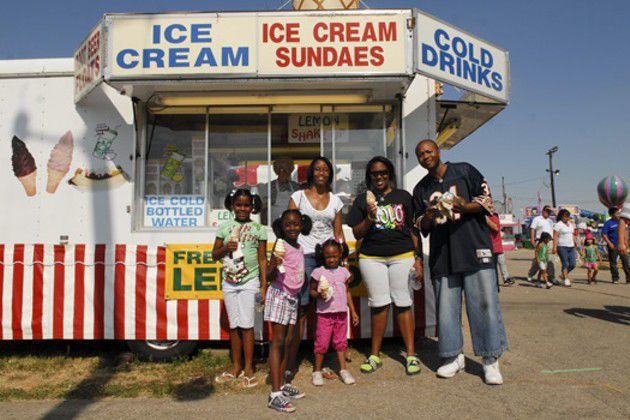 June 15–24; Marion County Fairgrounds. In the run-up to the State Fair, enjoy a variety of attractions at the county fair with smaller crowds and smaller prices. All four H's will get their due, plus demolition derbies, beauty pageants, a bear show, carnival rides, fair food classics, and live music concerts.
June 16–17, Between 16th and 20th streets. Featuring 270 artists from across the country, the Talbot Street Art Fair is known as one of the best fairs in the U.S. It's a family friendly event where you can spend a day outside in the historic Herron Morton neighborhood. Free
Juneteenth Community Celebration
June 16; Eiteljorg Museum. Juneteenth, or Freedom Day, celebrates the abolition of slavery in Texas in 1865. This celebration has all kinds of performances, demonstrations, food, and fun. This will be a great day to come to the Eiteljorg, as admission is free.
Independent Music & Art Festival (IMAF)
June 16; Harrison Center for the Arts. Come listen to dozens of local bands and shop from more than 100 local markets. Brought to you by the good folks at Homespun: Modern Handmade, the Indiana Handicraft Exchange features a juried selection of artists and artisans you won't want to miss. Indoors and out, the Harrison Center will be brimming with local, independent talent. free
June 23–24; Eitlejorg Museum. Each year, the Eitlejorg hosts a gathering of Native American artists from more than 60 tribes. Visitors can purchase handmade jewelry, pottery, beadwork, cultural items, basketry, paintings, sculpture, and weavings. The festival also features performances from Native  musicians and demonstrations of Native art, cooking, and storytelling.
JULY
July 4; Indiana World War Memorial. It's downtown Indy's annual Independence Day fireworks celebration. Head down early for live entertainment, a kids' area, a marketplace featuring Indiana artists, and food and drink vendors. Then grab a spot to watch the show. Tune your old-timey radios to 97.1 HANK FM or 93.1 WIBC for the official soundtrack. Free
July 12–22; Indiana Convention Center. The 48th Annual Black Expo Summer Celebration offers daily events and activities at the convention center, plus a slew of excellent live music performances. This year's lineup includes Grammy Award-winning singer, songwriter, and Broadway actress Stephanie Mills, R&B group After 7, and British R&B sensation Loose Ends. Get the full schedule of events at indianablackexpo.com.
July 14; Indiana Landmarks Center. The Old Northside hosts a day of vintage shopping and historic sightseeing. More than 60 antique and collectibles vendors set up on the grounds of the Landmarks Center and historic Morris-Butler House. Don't miss the more than 40 yard sales throughout the neighborhood, including a big sidewalk sale on Central Avenue under the interstate. Free
AUGUST
Aug. 2–5; Indiana Convention Center. It's the best four days of gaming. GenCon is the original, longest-running, best-attended gaming convention in the world. Join more than 70k other fans in choosing from literally thousands of events with plenty of cosplay, panel discussions, celebrity signings, a film festival, art shows, and much, much more. Get the 411 including ticket pricing at GenCon.com.
Aug. 3–19; Indiana State Fairgrounds. For reasons entirely clear to no one, there's a circus theme at this year's State Fair. Which means in addition to the traditional agriculture, rides, games, concerts, barnyard animals, and fabulous fair food, you can enter the big top for daily circus performances. No wild animals, just the usual sheep, pigs, cows, and bunnies.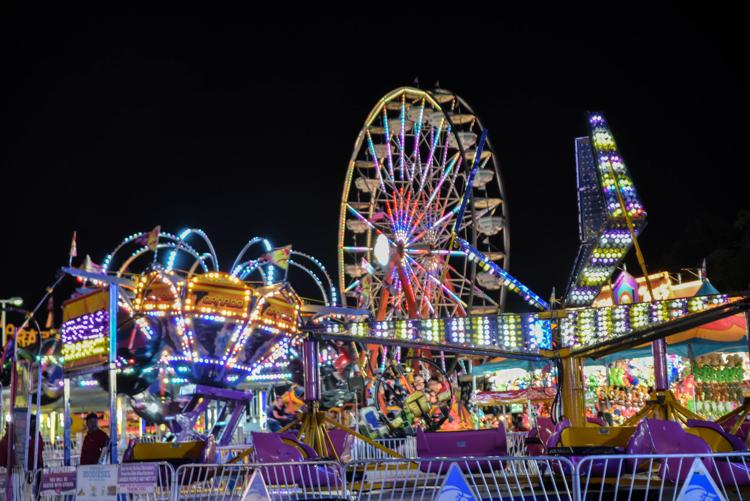 Aug. 9–12; Broad Ripple Park. A four-day festival in the village featuring carnival rides and games, food and drink, a craft-beer garden, live entertainment, and community booths. A history exhibit provided by Broad Ripple Gazette will be on display and the Indy Arts and Vintage Marketplace will take place on Saturday with more than 50 artists and vendors. Free
IndyFringe Festival
Aug. 16–26; Various locations. This is a chance for you to sample a cavalcade of diverse genres while enjoying everything Mass Ave and its surroundings have to offer. To add to the ambience are street performers and special festival events. Shows run on select weekday evenings, and Saturdays and Sundays are virtual marathons of performances. The shows run 45–60 minutes, giving you ample time to location jump to catch another one. Some of the best of Indianapolis has been born here, such as The Great Bike Race, which was later adapted into a full-length show. The lineup hasn't been released yet, so check www.indyfringe.org closer to the event to get the complete schedule.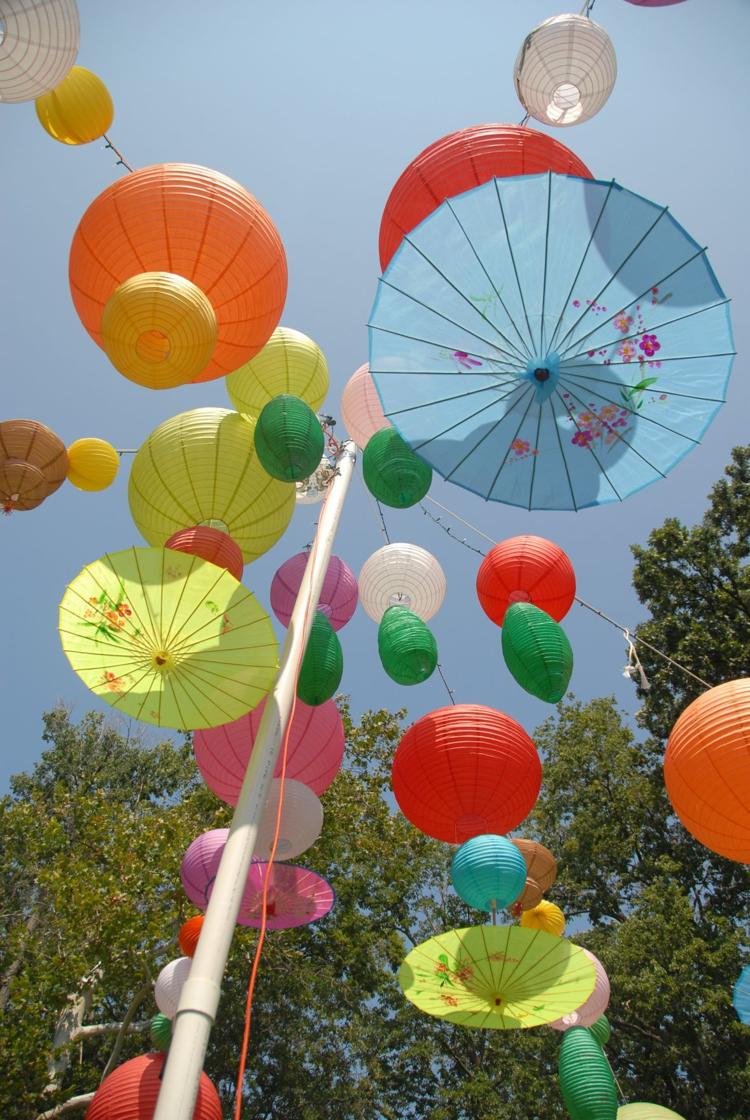 Aug. 25, Spades Park. One of the oldest festivals in the city, the event began on the Near Eastside as a neighborhood end-of-summer festival featuring candlelit paper lanterns for illumination and decoration. A hundred and some years later, it's still a cozy and enchanting evening—albeit much bigger and powered by electricity. Food, games, music, and the usual festival stuff. But mostly, a lantern-filled sky. Free
Aug. 25, Carmel Art & Design District. Featuring more than 400 collector cars including supercars, exotic cars, domestic cars, vintage cars, and even DeLoreans, the favorite make of the Back to the Future movie franchise. This annual event attracts nearly 20,000 visitors from Central Indiana and surrounding states. Free