"Blacks and the Vote" is the thrust of Book Fest 2020, an online event from The Center for Black Literature & Culture at Central Library,  June 13, 1–3 p.m.
Book Fest 2020 is a free online program for adults and teens. However, registration is required. 
To register and access additional information click here.
"Those registered will be emailed login instructions approximately 24 hours before the event," said Jon Barnes, in a news release.
The program opens with a keynote address by Priestley Johnson, deputy director of partnerships and outreach for When We All Vote, a non-profit, non-partisan organization whose mission is to increase voter participation in elections.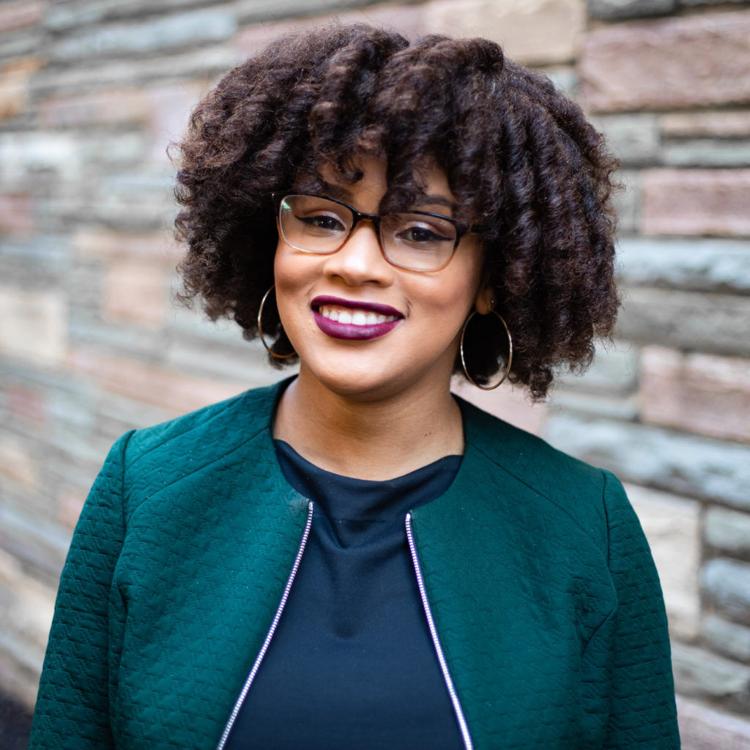 "Launched in 2018 by co-chairs Michelle Obama, Tom Hanks, Lin-Manuel Miranda, Janelle Monae, Chris Paul, Faith Hill and Tim McGraw, When We All Vote is changing the culture around voting, using a data-driven and multifaceted approach to increase participation in elections," informs Barnes.
"Voting is bigger than any one party, one issue, one candidate or one election," Michelle Obama said in a news release on June 4. "We've got to strengthen our democracy from the bottom up and ensure that more Americans participate in every single election, from the local school board to Congress. That's why I launched When We All Vote, and it's why we're partnering with our nation's mayors to make sure that every eligible voter in every community can freely, fairly and safely make their voices heard."
Presentations by Indianapolis poets will follow the keynote by Priestly Johnson.  
Featured is Allyson Horton, author of Quick Fire: Poems, published in 2018 by Third World Press.  
"Her experience with performance poetry, a deep and abiding respect for the Black poetry tradition, and a love for music has inherently shaped Allyson's work," writes Lydia Johnson in The Indianapolis Review. "If you ever have the chance to hear her read her poetry aloud, do it. Allyson's voice is rich and powerful, that of a person who recognizes that what they have to say is of value and must be treated as such. It feels as if she's giving you a gift, and she truly is."  Read Johnson's full column here.
Indianapolis poet Shai Davis and local high school student Gabbie Black also will present readings. 
The event closes with a panel discussion on the topic, "Social Action in the Age of COVID-19," moderated by Nichelle M. Hayes, the leader of the Center for Black Literature & Culture at Central Library. 
"Social action is necessary to affect policy change and impact lives- but in the age of COVID-19, social distancing, and quarantining for at-risk groups, how does social action need to change? How should it remain the same?" Posits Hayes, in a flyer she sent via email, since I'm not out and about to pick up a flyer.
Panelists will include historian Leon Bates, environmental activist Denise Abdul-Rahman, and public health specialist Jesseca Chatman.
In an on-line search, I found today's news release from When We All Vote, announcing: "Thirty-One Republican, Democratic and Independent Mayors are Founding Members of Civic Cities Initiative, a new initiative that encourages mayors to use their voices, governing authority and convening power to mobilize civic leaders, business leaders and community members to increase voter participation in their communities. The initiative launched with a bipartisan group of 31 founding mayors from across the country."
Carmel, Ind., Mayor James Brainard is listed as one of the founding mayors. 
The news release also informs, "In 2020, When We All Vote is helping to lead in voter education, registration and volunteer engagement. In response to Covid-19, When We All Vote is leading the fight for fair and safe elections by supporting the expansion of access to vote-by-mail, early in-person voting and online voter registration so every American can make their voices heard on Election Day."
Learn more here: https://www.whenweallvote.org/about-us/.  and here: https://www.whenweallvote.org/michelle-obamas-when-we-all-vote-announces-bipartisan-program-with-mayors-across-the-country-to-increase-voter-participation/