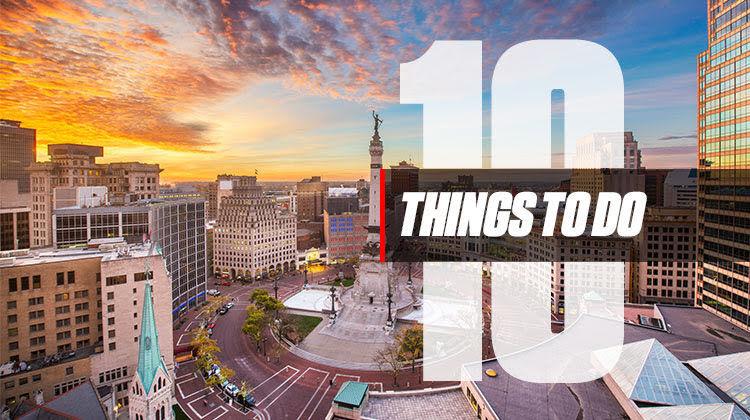 Hey everybody, your friendly neighborhood NUVO editors are ready for the weekend, and we bet you are too. There's certainly a lot to do. If you're into ballet, we've got Cinderella and Swan Lake going head-to-head. If you've into sports, we've got plenty of Playoff action. If you're into normalizing our Protozoic marijuana laws, we've got a protest for ya right in front of the governor's mansion. Happy Easter and Happy Passover!
ALL WEEKEND
Indianapolis Ballet's Swan Lake
Just letting you know here that this is the classic, not the Black Swan, version of the ballet masterpiece Swan Lake, performed by Indianapolis Ballet. It's not Darren Aronofsky: This is Tchaikovsky! Friday, 7:30 p.m., Saturday, 3 p.m. The Toby at Newfields,4000 N. Michigan Rd.  Tickets $25-$40
Ballet Theatre of Indiana's Cinderella
Since this is a Ballet Theatre of Indiana production —  the guys who use real swords in their swordplay —  you can be sure that this isn't the Disney version.  It's not a reset of the classic ballet either. The choreographers, artistic director Stirling Matheson and dancer Michelle Quenon, have made the ballet into what they feel is a more moving, and more complete, story. Friday 7:30, Saturday, 3 p.m. at the Basile Theatre in the Historic Athenaeum, 401 E. Michigan St. Tickets $25
After two disappointing results in Boston, the Indiana Pacers look to improve on their inconsistent shooting woes with a pair of games back at Bankers Life Fieldhouse this weekend. If the blue and gold can win both Game 3 and Game 4 on their home court, then they're guaranteed a Game 6 back in Indy on Friday, April 26., Game 3 is Friday, April 19 at 8:30 p.m., Game 4 is Sunday, April 21 at 1 p.m., Bankers Life Fieldhouse, 125 S. Pennsylvania St.   Purchase tickets at Ticketmaster.com
SATURDAY
Indiana NORML's 2nd Annual Cannabis Reform Rally at the Governor's Mansion
It's 4/20, so you know what that means: For the second year in a row, the Indiana chapter of the National Organization for the Reform of Marijuana Laws is planning a rally at the mansion of Gov. Eric Holcomb.  Among the scheduled speakers is attorney, former Democtratic primary congressional candidate, and NUVO regular columnist Dan Canon, who sued the state of Kentucky on behalf of medical cannabis patients in an attempt to force Kentucky to end their ban on cannabis for medical use. The event starts at noon and lasts until 4:20 p.m. Saturday, April 20. Governor's mansion at 4750 N. Meridian St.,Free.
Family Easter Celebration & Egg Hunt at the Indiana State Museum
Celebrate the Easter holiday with a noontime family egg hunt, performances, and a special visit from the Easter Bunny. With purchase of admission to the Indiana State Museum, 650 W. Washington St., the family fun continues by finding 92 eggs the Easter Bunny left throughout the museum. Or, you can create your own unique Easter basket. The event lasts from 10 a.m. to 12:05 p.m. Saturday, April 20. Tickets are $4 for members, $5 for non-members, and free for children younger than 3. (The price does not include general admission museum tickets.)Indiana State Museum,  650 West Washington St.
Clay Terrace's 8th Annual Easter Egg Hunt
Families who will be in the Carmel area will want to take note of Clay Terrace's 8th Annual Easter Egg Hunt. Children ages 10 and under are invited to gather from 9 to 11 a.m. Saturday, April 20 to collect the bounty of the season, eggs filled with candy, and toys spread across the stretch of the Clay Terrace Lawn. Surprises are in store for a few lucky kids who pick up eggs stuffed with prizes. Hop on over to the Clay Terrace Lawn where activities will be located. After children have stuffed their basket full of eggs they can enjoy pictures with the Easter Bunny, visit with local vendors, get their face painted, grab a creation from the balloon artists, enjoy local entertainment and more. Clay Terrace, Carmel,14390 Clay Terrace Blvd, free.
Woo Grl Fest is an all-day Indianapolis music festival dedicated to highlighting women and underrepresented performers in the Indiana music community, and it's going down this Saturday in Fountain Square. Taking place across two all-ages stages at Pioneer and Square Cat Vinyl, the fest will feature 24 acts in total, with proceeds benefiting Girls Rock Indy. Pioneer and Square Cat Vinyl, noon,, WooGrlFest.com, tickets $15 to $25, all ages.
Laughing Matters with Nick Offerman
Grab the woodworking supplies and head to Murat Theatre for a night of laughs with Nick Offerman. Best known for his role as Ron Swanson on the Indiana-based comedy series Parks and Recreation, Offerman visits as part of the 19th annual Laughing Matters event, which serves as a fundraiser for Cancer Support Community. 9:15 p.m., Murat Theatre at Old National Centre,  502 N. New Jersey St.,Tickets at LiveNation.com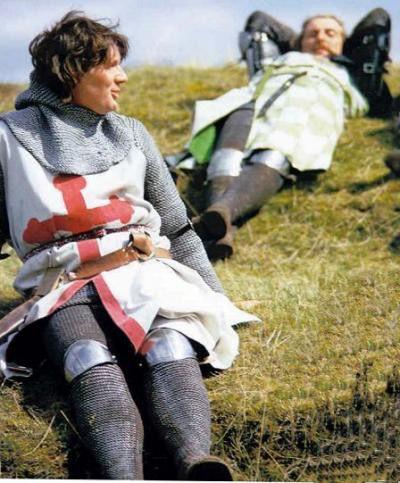 If you've seen Monty Python & the Holy Grail, you'll never forget the killer bunny scene. My daughter certainly never forgot it, and I don't know if she'll ever get over it. The Tony Award winning best musical Monty Python's Spamelot based on the film does feature flying cows, rude Frenchmen, and hilarious musical numbers, but my question is: will the killer bunny be up to snuff?  2 p.m., 8 p.m. Clowes Memorial Hall, 4602 Sunset Avenue, Tickets +$75.
Live Traditional Irish Music & Dance
Celli Band and Celtic Motion will be putting on an evening of Irish fun; music, song, storytelling, and dance. It is after, all, all in the name: Celli (pronounced Kay-lee).  7 p.m.  Ji-Eun Lee Music Academy10029 E. 129 St., Fishers.Tickets $10