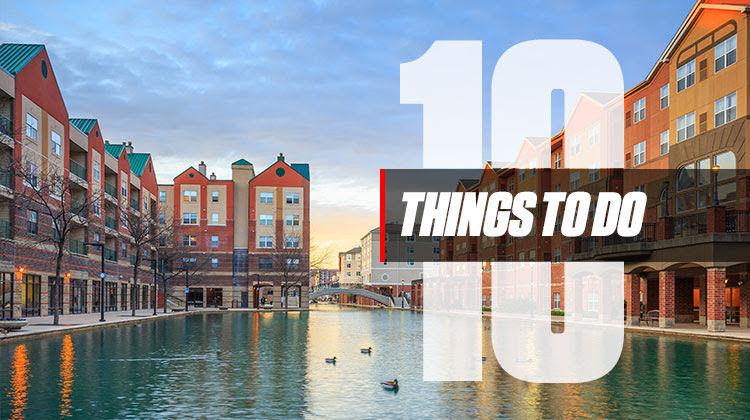 If you're a frequent NUVO reader, then you definitely know about the Indianapolis Downtown art gallery openings and receptions every first Friday of the month.
You might not be as aware of the Second Saturday art walks in Carmel. This week, one of our featured events is Art for Autism, a show of contemporary quilts and pencil drawings at Art on Main Gallery. A portion of proceeds at this event will go to Family Voices Indiana.  We love highlighting fun events here at NUVO.  It's even more fun when we can promote a good cause along with it. 
ALL WEEKEND
Record Store Day in Indianapolis
It's every music lover's favorite day of the year. Get out and support your local record store of choice, while also enjoying free performances from some of Indy's best. This year, Indy CD & Vinyl, Irvington Vinyl & Books, LUNA Music, and Square Cat Vinyl all have excellent live music lineups to choose from, providing the perfect soundtrack to your shopping experience. Free, all-ages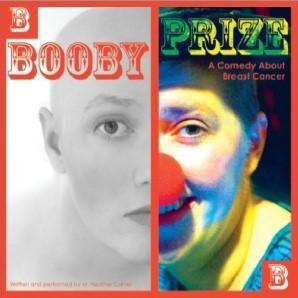 This one-woman show, written by Heather Carver, focuses on the story of the playwright's struggle with breast cancer.  Carver, who was diagnosed at the age of 37, found a way to cope in making other people laugh, in reviving the clowning career she had begun 20 years earlier. Booby Prize is part of DivaFest. For the Friday show, there will be a reception and a talkback afterwards. Friday 8 p.m., Saturday 2:15 p.m., Sunday 2:30 p.m. IndyFringe Basile Theatre, 719 E. St. Clair St.. Tickets $20 on Friday night; tickets for Saturday and Sunday performances $15.  
Best known for his role as Jay alongside Kevin Smith's Silent Bob, Mewes pays a visit to Indy's new Helium Comedy Club, sharing amusing stories from his many years in show business. Prior to the show, our Seth Johnson caught up with Mewes for an interview, which we suggest as some pre-show reading. Helium Comedy Club (10 W. Georgia St.), Performing four shows across two nights (April 12-13), Purchase tickets at the Helium Comedy Club, 10 W. Georgia St., Indianapolis. 
FRIDAY
Trail to Triumph with Margaret Hoelzer
During Sexual Assault Awareness Month, Families First will bring the theme of "I Ask" to life by co-hosting, with Cohen & Malad, LLP, a free public event. Margaret Hoelzer is a double Olympian and three-time Olympic Medalist in Swimming, former World Record holder, 22-time All-American and a 6-time National Champion. At this event, Margaret will share her personal experience as a survivor of sexual abuse. Guests will learn how to focus on lighting the path toward healing, whether for themselves or someone they know. The event is scheduled for 3 p.m. Friday, April 12, at the Indiana University Robert H. McKinney School of Law, 530 W. New York St, free.
SATURDAY
Inspired by the Life of Albert Einstein
Sonny used to be the most popular girl in school, but then she sees a documentary on the life of Albert Einstein and suddenly she's no longer Snapchatting so much. Suddenly she's talking her school friends' ears off about stuff like flying cars, cures for cancer, and music theory. Let's see what happens when a project about Einstein comes to her class. This Young Actors Theatre production features 4th - 8th grade student actors. Indianapolis Public Library, Central Library,  40 E. St. Clair St., Free, but registration required.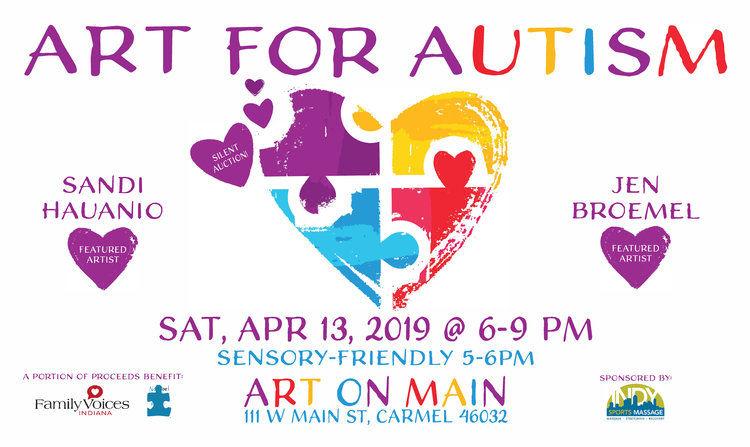 This show features the contemporary quilts of Jen Broemel and colored pencil work of artist Sandi Haunio, who has two nephews on the autism spectrum, and who can speak first hand of the challenges that families contending with autism face. A portion of proceeds benefit Family Voices Indiana. Coincides with Carmel's Second Saturday Art Walk, Art on Main Gallery, 111 W. Main St., Carmel, free
Music in Nature Concert Series at Fort Harrison State Park
Classical Music Indy is presenting a three-part Music in Nature series, featuring the premiere performance of Rob Funkhouser's "Sanctuary" which includes audience participation.  Program performers include Jenna Page on flute, Eric Salazar on clarinet, and Corey Denham on percussion. The performances will take place at Sycamore Shelter., 2 p.m. - 3 p.m., Fort Harrison State Park, 6000 N. Post Rd., Indianapolis, free, but parking $7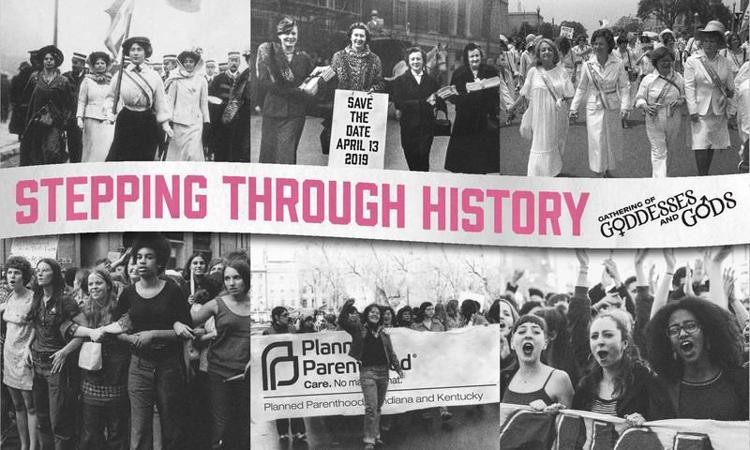 Planned Parenthood of Indiana and Kentucky Annual Benefit
Planned Parenthood of Indiana and Kentucky is hosting the 16th annual benefit, Gathering of Goddesses and Gods: Stepping Through History. All proceeds benefit the Cockrum Compassionate Care Fund, "which helps patients in Indiana and Kentucky access preventive health services, such as STD testing and treatment, life-saving cancer screenings, and birth control." 6:15 p.m., at the Indianapolis Downtown Marriott,350 W. Maryland St.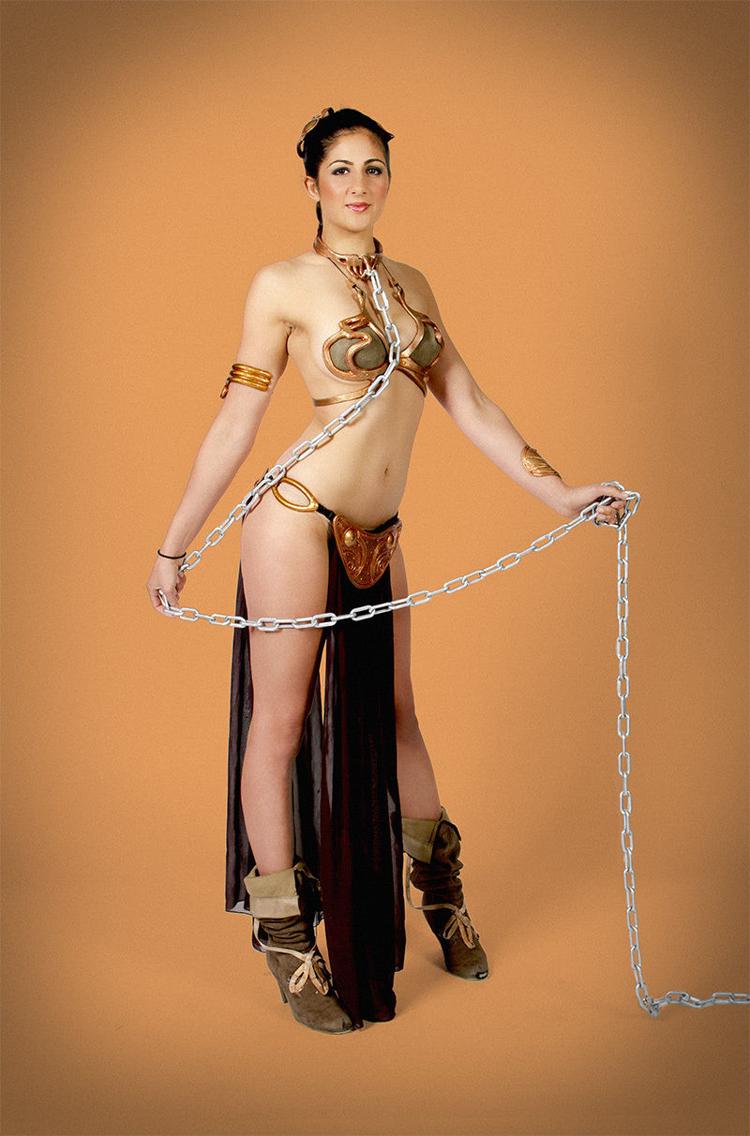 SUNDAY
The Empire Strips Back: A Burlesque Parody
If you're into Star Wars and also a fan of burlesque, you'll love The Empire Strips Back. Last year this Australian-based production, which debuted in 2011, had its debut run in the U.S. We'll leave it to the press release to describe this one: "Combining striptease, song and dance, troupe routines, and plenty of humor, audiences are transported into the world of burlesque to witness a menacing troop of seriously sexy stormtroopers, a dangerously seductive Boba Fett, tantalizing Twi'leks, a delightfully lukewarm Taun Taun, a lady-like Skywalker, and of course, scantily-clad and daring Droids. Even Darth Vader will explore her feminine side with a fantastical twist."  8 p.m., Murat Theatre at Old National Centre, 510 N. New Jersey St., Tickets.
Coughy, Spandrels, and J. Fernandez
If you aren't too worn out from Record Store Day, we highly suggest making your way to State Street Pub for this stacked Sunday night show. Both Coughy and J. Fernandez have released great albums via Indy-based label Joyful Noise Recordings within the past six months. The two JNR groups will be joined on the bill by Spandrels—an Indy-based indie-rock act that's really made a splash in the past year.  9 p.m.,State Street Pub, $7, 21+