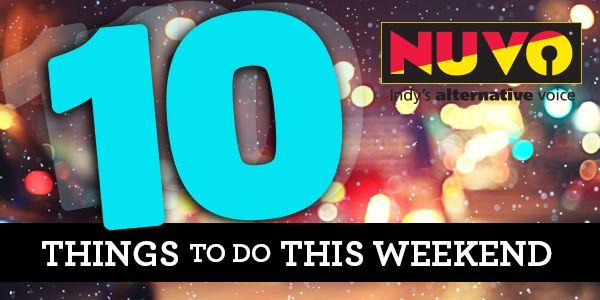 It's a weekend for holding onto your butts, if you're into satirical theater. It's a weekend for art openings, even though it's not First Friday. And it's a weekend for music, especially if you happen to be a fan of Mariah Carey and DMX. What more could you ask for?
ALL WEEKEND  
Helium Comedy Club Grand Opening with Jay Pharoah
A brand new comedy club celebrates its grand opening this weekend, and we couldn't be more excited. The 8,832-square-foot, Downtown Indianapolis space will kick things off in grand fashion, with a three-night run of performances from Jay Pharoah. Several more notable names will also be making their way to Helium in the coming months, including Doug Benson, Kyle Kinane, Margaret Cho, and more.Helium Comedy Club (10 W. Georgia Street), March 8-10, tickets available for purchase online here
This play, written by Janice Hibbard, focuses on the desperation of a woman suffering quietly. As the protagonist Claire attempts to recover, it becomes all too clear that the people around her also have secrets locked away in their closets, as it were. Letters Sent takes on as its subject living and dying and everything in between. IndyFringe Theatre, March 8-24, $15 in advance, $20 at the door.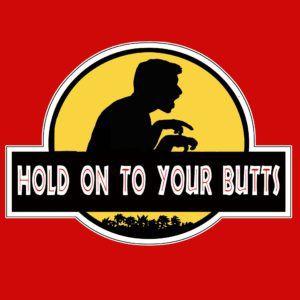 You had better hold onto your butt during this parody of Jurassic Park, co-created an originally performed by Recent Cutbacks' Nick Abeel. Like their production of Kevin!!!, their send-up of Home Alone, Hold onto Your Butts employs some of those very same kind of (very) rudimentary props to deliver an experience that is part puppet show, part vaudeville. District Theatre, $15
FRIDAY
While the work in this group exhibition dedicated to works on paper spans over 60 years, you're going to recognize many of the names of the Indy-based contemporary artists displaying their works in this exhibit. Included are works by Anila Quayyum Agha, Allan McCollum, Alexis Nunnelly, Leon Polk Smith, and Stuart Snoddy. Christopher West Presents, Opening reception 5 p.m.-9 p.m.
This is an art opening of art described as "a multi-sensory and spatial exhibition experience." by the sponsoring organization Flava Fresh. That is, the art is both tactile and touchable, and will feature artists like Sofia Inger and Michael Kolitsky. It will take place at the Indiana Interchurch Center from 6-8 p.m. and there will be stuff to nosh, nibble and refresh as well.
SATURDAY
This Indiana Writers Center event has something for writers of all sorts; poets, playwrights, novelists, and creative nonfiction writers. The keynote this year will be delivered by award winning poet Ross Gay.  Says programs manager Rachel Sahaidachny, about the gathering, "It's really cool, it's really fun. Everybody works during the workshops. And then we have an open mic at the end where [participants] can share what they've written at the end or bring their own work. Indiana State Library, 9:30 a.m.- 4:30 p.m., $85 members, $150 nonmembers.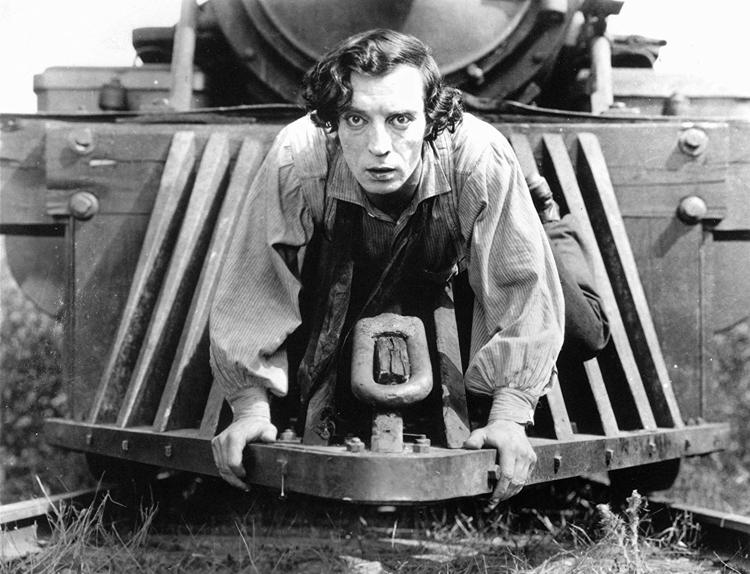 You're gonna love seeing Buster Keaton in the role of a daredevil civil war general on a train during a high speed chase. The memoir The Great Locomotive Chase by William Pittenger forms the basis of this high-octane silent film. Schrott Center for the Arts at Butler Arts Center, 7:30 p.m, $25-$40
Linette Bledsoe uses paints and acrylics to create "imperfect, modern rustic circles" in an exhibition titled Round and Round. The Greenwood-based venue, the Southside Art League, has been in operation since 1964, and it's definitely worth a visit. 6 p.m. reception. Work hangs through March 30.  
Known for her towering, angelic vocals, this timeless pop star visits Indy in support of of her fiftieth studio album titled Caution. Released in November, 2018, Caution features guest appearances from Blood Orange, Gunna, Ty Dolla $ign and Slick Rick as well as a sample of Lil Kim's "Crush on You" (on the song "A No No.") Murat Theatre at Old National Centre, 8 p.m. $55+, all ages.
SUNDAY
This performance incorporates CIDE pre-professional students in both contemporary and classical dances, including the second act of Swan Lake. CIDE will also perform Colorimetry, a piece choreographed by Pacific Northwest ballet dancer and CIDE alum Price Suddarth. The Tarkington at the Center for the Performing Arts, Carmel, 4 p.m., $20.50-$30.50