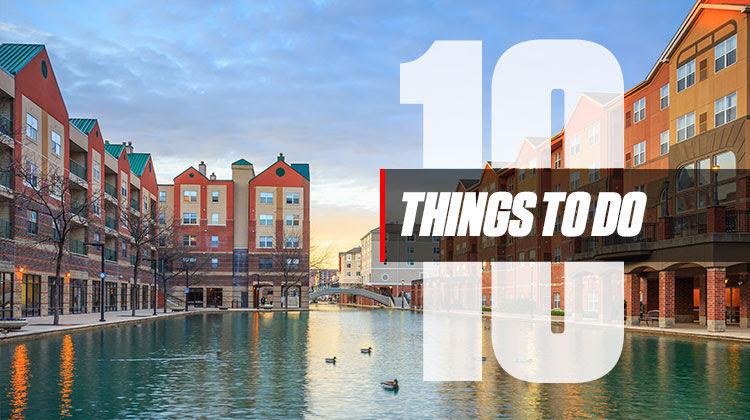 Hey everyone! Here at NUVO, all of us editors compete among ourselves to bring the best weekend events to your attention.
This week, we've got a play about competing religious dogmas at the Phoenix Theatre, a robotics competition at Center Grove High School, and a concert of songs inspired by professional and romantic rivalry at the Indianapolis Art Center.
As always, we don't want to be your rival, but your friend, in making plans for the weekend!
ALL WEEKEND
Thousands of students, parents, teachers and industry professionals will convene this weekend for the FIRST Robotics Competition. First Destination: Deep Space involves high school robotics team students around the world competing for the championship. After the game was revealed back in January, students have been brain-storming and drawing up designs for robots that will compete at several events this season. Teams had about 6 weeks to build their robots and now the competition season is underway. This event is the last in a series of three competitions that qualify teams to compete at the state championship where teams will qualify to move on to the world championship. The competition lasts from 8 a.m. to 8 p.m. Friday and Saturday, at Center Grove High School, 4800 Stones Crossing Road West, Greenwood. Free and open to the public.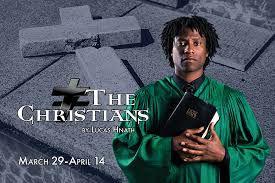 What happens when a big-name pastor in an Evangelical-type big time megachurch hears God telling him things about God and the Devil that you might just hear at your local Unitarian church? He might decide to keep his mouth shut. Or he just might give a sermon which destroys not only his career but his family too. During this performance, the Phoenix main stage is decked out like an actual church; there's a functioning choir, and one choir member becomes part of the story.  Friday and Saturday 8 p.m., Sunday 2 p.m.,  Phoenix Theatre, 705 N. Illinois St. Tickets, $24 - $37.
FRIDAY
L.I.B. is a new Indianapolis hardcore powerhouse consisting of members from Kiddo, Angel-Maker, Guilt Band, and City Trash. For their cassette release show, the band has curated a stacked lineup of local talent, featuring Drayco McCoy, Mathaius Young, Skull Cult, and David Peck. Afterward, showgoers are also encouraged to stick around for Tell All Your Friends—a free, monthly emo night curated by DJs Txtbook and Ghost Mutant.  8 p.m., Pioneer,  1110 Shelby St., Tickets $5, 21+
SATURDAY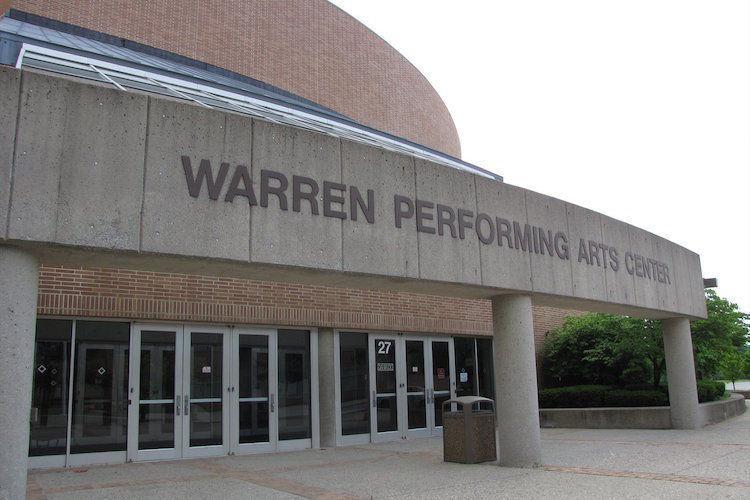 Harpist and singer Erin Hill, aka The Pretty White Girl from Comedy Central's Chappelle's Show, has a number one album on the Billboard world chart.  She's performed with Kanye West, Enya, Moby, Sinead O'Connor, Josh Groban, Jewel, and a host of others. On Sunday she performs for you too. 7 p.m., Warren Performing Arts Center, 9500 E. 16th St, tickets $25, all-ages.
Indy Eleven vs. Hartford Athletic
After mixed results in their first two games, Indy Eleven will face off against Hartford Athletic in their home opener at Lucas Oil Stadium. The team (1W-1L-0D) enters Week 4 of the 2019 USL Championship after coming off an early-season bye week. The meeting between the two sides will be the first ever in competitive play, 7 p.m., Lucas Oil Stadium, $15 - $125
The Jazz Kitchen's 25th Anniversary with Steve Allee Big Band
For over two decades, the Jazz Kitchen has carried on the jazz torch in a city with such rich jazz history. To celebrate their 25th anniversary, the much-loved College Avenue mainstay welcomes the Steve Allee Big Band to its stage for a pair of performances at 7:30 and 10 p.m. Expect an excellent night of music brought to you by some of the city's most established players. The Jazz Kitchen, 7:30 and 10 p.m., 5377 N. College, (2 shows), $10 - $35, 21+
First Naptown Roller Derby Bout of 2019
In the league's final bout at the Indiana State Fairgrounds, Naptown Roller Derby will host a double-header from 5 to 10 p.m. on Saturday, against a visiting team from Woodhaven, Michigan, as well as in a Naptown mixer game. The bout will be Naptown's first event of 2019. Severe weather forced the league to cancel the season opener in January. After this bout, NRD events will be held at the Wheels of Wonder rink. Following last year's home season, the Naptown Tornado Sirens are ranked No. 28 out of over 300 flat-track roller derby teams worldwide, up 17 spots from their No. 45 ranking at the beginning of the 2018 season. Doors open at 5 p.m. The Warning Belles — Naptown's B-Team — will begin the double-header against Downriver Roller Dolls in the Elements Financial Blue Ribbon Pavilion at the Indiana State Fairgrounds at 6 p.m. Immediately following, teams of Tornado Sirens and Warning Belles will take the track in a superhero-themed mixer. At the bout, Naptown will be partnering with Camptown, a nonprofit working to mentor youth through outdoor adventure and nature programs Doors open to the public at 5 p.m., Indiana State Fairgrounds, 1202 E. 38th St.,Tickets $8 - $17
134th Annual Indiana Academy of Science Meeting
Indianapolis Prize winner and world renowned global conservationist Dr. Russell Mittermeier returns to the city to address the 134th Annual Indiana Academy of Science Meeting on Saturday. The event brings together hundreds of scientists from around the state including educators, students, scientists, and enthusiasts. 7 a.m. - 6 p.m. JW Marriott, 10 S. West St., Tickets $14.
SUNDAY
Music on the Monon: Echoing Air presents "With Rival Notes"
Personal rivalry can be a deadly thing, or it could inspire great art. We'd like to think most great poems and pieces of music are inspired by non-deadly types of competition, or attempts to inspire a love interest.  In this concert, you'll get to sample works of music and poetry from the renaissance inspired by professional or personal rivalry. The performer is Echoing Air, a vocal ensemble equipped with musical instruments. 3 p.m., Indianapolis Arts Center, 820 E. 67th St. Tickets $5-$15
Purdue Varsity Glee Club and Purduettes
The men of the Purdue Glee club are 115 years old. No actually that's not true. We mean to say that the Glee Club has been around for 115 years, serving as ambassadors for the university. But the Purduettes, while founded much more recently, in 1942, are just as worthy, and just as compelling. 4 p.m., Warren Performing Arts Center, 9500 E. 16th St. $10-$20