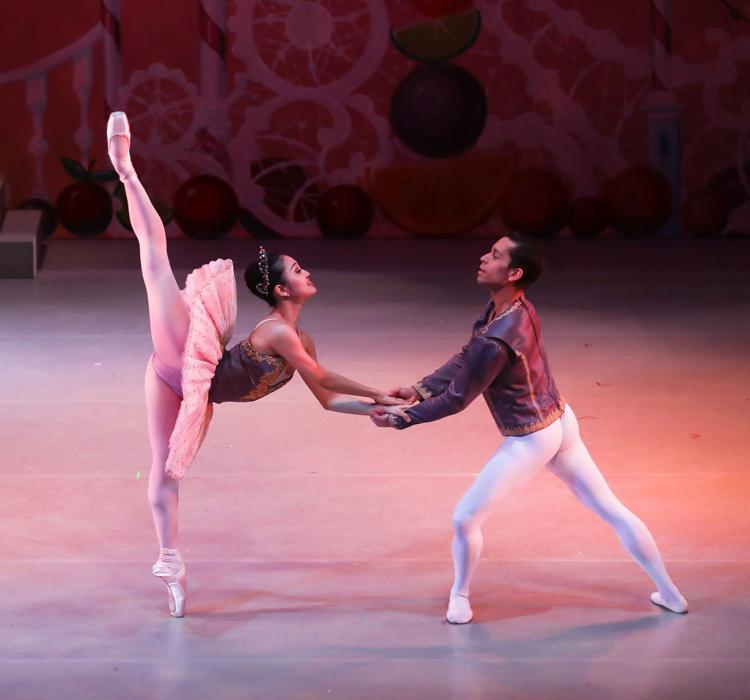 A special sparkle on the dance calendar is the Feb. 16-18 debut of Indianapolis Ballet as a fully professional resident company at The Toby at Newfields. They are presenting Stravinsky's The Firebird with newly minted choreography, set and costumes, and a roster of dancers returning to Indiana after dancing with companies nationwide. Many other seasoned dancers will become first-time Hoosiers.
Indianapolis Ballet rehearsals for The Firebird began Jan. 8. While the full contingent is on-board for the debut performance, auditions continue for the remaining founding company member positions.
And it's an illustrious time for them to do so. Indianapolis Ballet took a major step forward to reaching the goal of fulfilling its 1.2 million Moving Forward Campaign when the Allen Whitehall Clowes Charitable Foundation gave Indy Ballet $500,000 in October. This brightens the prospects of the newly launched ballet company, like the sun rising on a brisk, clear day, now that they are well on their way to meeting the company's fundraising goal.
Adding to the sparkle are four anniversaries:
Dance Kaleidoscope is celebrating its 40th professional company season with a re-creation of Aaron Copland's and Martha Graham's iconic Appalachian Spring with sets and costumes from the Graham Company, May 31-June 3, on IRT's One-America Stage.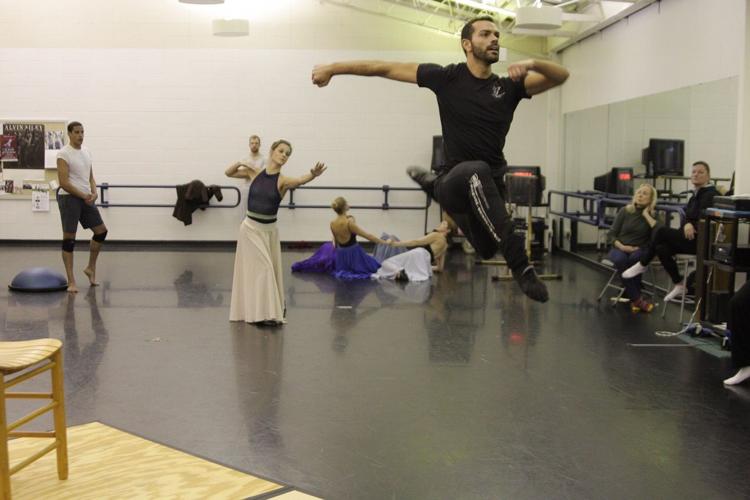 Gregory Hancock Dance Theatre is closing its 20th season reprising their all-time audience-favorite Hunchback of Notre Dame, June 29-30 at the Tarkington at the Center for the Performing Arts.
Beef & Boards Dinner Theatre's 45th season as an Equity house featuring musical theatre includes Seven Brides for Seven Brothers, which opened on Broadway in 1982 when [now long-time Indianapolis residents] Don and Marylou Steffy were featured in the original cast. I'm hoping to spot them in the audience during the Aug. 30-Oct. 7 run of the show.
Ninety years ago, 1928, philanthropist Arthur Jordan purchased the Metropolitan School of Music, that included a small dance studio in its location at North and Walnut streets, and merged it with the Fine Arts College [founded in 1907], thus adding a Department of Dance. Butler University Jordan College of Arts/Ballet Ballet's presentation of Prokofiev's Cinderella on April 20-22 at Clowes Hall is a fitting parallel to Indianapolis' story of dance.
"Dance is the smallest component of the performing arts in Indianapolis and the last to emerge," wrote Marianne Williams Tobias in her Encyclopedia of Indianapolis essay [published in 1994], adding, "The Indianapolis Star in 1908 reports that the Indianapolis Association of Protestant Ministers took a dim view of dance. Influential clergy considered it at odds with proper moral development of young people, warning, 'We must not teach anything which can only find satisfaction in the ballroom.'"
A glimmer of change came in 1957 with the formation of the Ballet Society of Indianapolis "to help the Jordan School and to import dance companies from around the United States," cited Tobias. In 1973 Indianapolis Ballet Theatre emerged; over a course of years it morphed into Ballet Internationale, which abruptly closed in 2005, along with its Clara Noyes School of Ballet.
Pauline Moffat recently reminded me that fourteen years ago, she and Victoria Lyras were a pair of newcomers who "set out to fulfill the arts community goal to keep and bring home our talented performing artists. NUVO's David Hoppe was part of this visionary initiative, and Philip Watts and the late Karl Zimmer, especially, took us under their wings and helped us jumpstart our organizations."
Moffat became executive director of the fledgling Indy Fringe that has grown from a one-week festival to be an incubator for performing arts groups year-round — never failing to include a number of dance performers and dance groups in their lineups.
And in 2006 Lyras founded the Indianapolis School of Ballet on the Balanchine model to grow a professional company
"As with Fringe, the vision always has been to grow the arts community," added Lyras, citing partnerships with other organizations as an integrating way of life that starts with our youngest children and their families.
This was the genesis of the founding of Dance Kaleidoscope in 1972 by Young Audiences — to bring dance into public schools and engage families. This, in turn, became the impetus for the opening of private schools of dance in diverse neighborhoods across greater Indianapolis, including Iibada Dance Company in 1989 and Kenyatta in 2004, both performing at the JCC.
There are other wonderful developments in the Indy dance scene that speak of its vitality.
Perhaps even as you read this, the two-year-old Phoenix Rising Dance Company is on its way to New York City to represent the Indianapolis Arts community at the 2018 Association of Performing Arts Professionals Convention, Jan. 12 through Jan. 15.
And we can't forget to mention Motus Dance which opened in 2003, and Crossroads Dance Indy debuted at Indy Fringe 2016. Nor can we forget to mention Ballet Theatre of Indiana, which started in 2014. BTI stands out for their realistic swordplay and other innovative stuff like Beer & Ballet IV on Feb. 16 and Feb. 17 at the Athenaeum, where the dancers might just fish dive and pas de poisson ecstatically — and with great verve — to the Red Hot Chili Peppers and to Elvis.
A visit to indyarts.org reveals three dozen schools with recitals and holiday performances, and proves that dance in Indy is alive and well in all of its forms. The opening of Indianapolis Ballet brings attention to everyone involved with dance in all its forms. It's a good year to be curious, to attend, to applaud home-grown, expertly-honed talent.