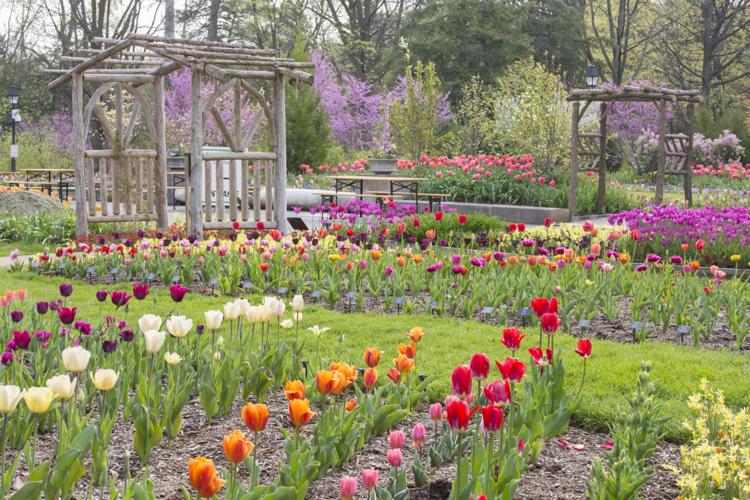 The Indianapolis Museum of Art announced on Tuesday morning that its entire 152-acre campus, including the IMA, Lilly House, the Garden, and 100 Acres, will henceforth be known as Newfields: A Place for Nature and the Arts.
After a portentous introduction by way of video, IMA Director and CEO Charles Venable came up to the podium at the IMA's Tobias Theater (The Toby) to attempt to connect the future to the past in this major rebranding exercise. 
"The name is rooted in our history and guides our aspirations for the future," he said. "50 years ago Ruth Lilly and Josiah K. Lilly III donated their parents estate Oldfields to what was then known as the Art Association of Indianapolis.  That salient and selflessly generous gift which included Newfields, the home they both lived in as young adults."
Question: will this rebranding exercise bear fruit?  Will patrons call the IMA  "Newfields" henceforth when they think of, say, the museum's very impressive Post-Impressionism collection? Will this rebranding be a success?
Consider what happened with AFLAC Supplemental Insurance when the AFLAC duck started quacking on TV spots in 1999.  Looking back at it, this campaign seems like an unvarnished success. Rebranding can be risky, however: consider Applebee's, which was rebranded as Applebee's Neighborhood Grill & Bar ... but it's still not clear which neighborhood.  And Applebee's restaurants aren't doing well these days.
Do I sound skeptical?  
Well, then, let's consider the IMA's point of view here.  After all, "the integrated Spring experiences," per the press release, of the beer garden and Spring Blooms, which lit up the IMA with a quarter-million blooming flowers (and probably lit some guests who needed UBER rides home) generated considerable traffic: in Spring 2017, more than 50 percent of visitors were between the ages of 18-44, and the biggest segment was 18-34 in comparison to the previous Spring.  Ethnic diversity was increased as well.  
Spring Blooms, looking back at it, basically telegraphed the Newfields initiative. Just one example here of forthcoming programming: Winterlights at Newfields.  If you're annoyed at your neighbor and his manic obsession with Christmas lights, just wait until the Newfields-branded holidays.  Winterlights will have choreographed light shows galore, Christmas songs, gazillions of trees glowing with electric lights, and hot, spiced beverages. Again, UBER drivers will be much in demand.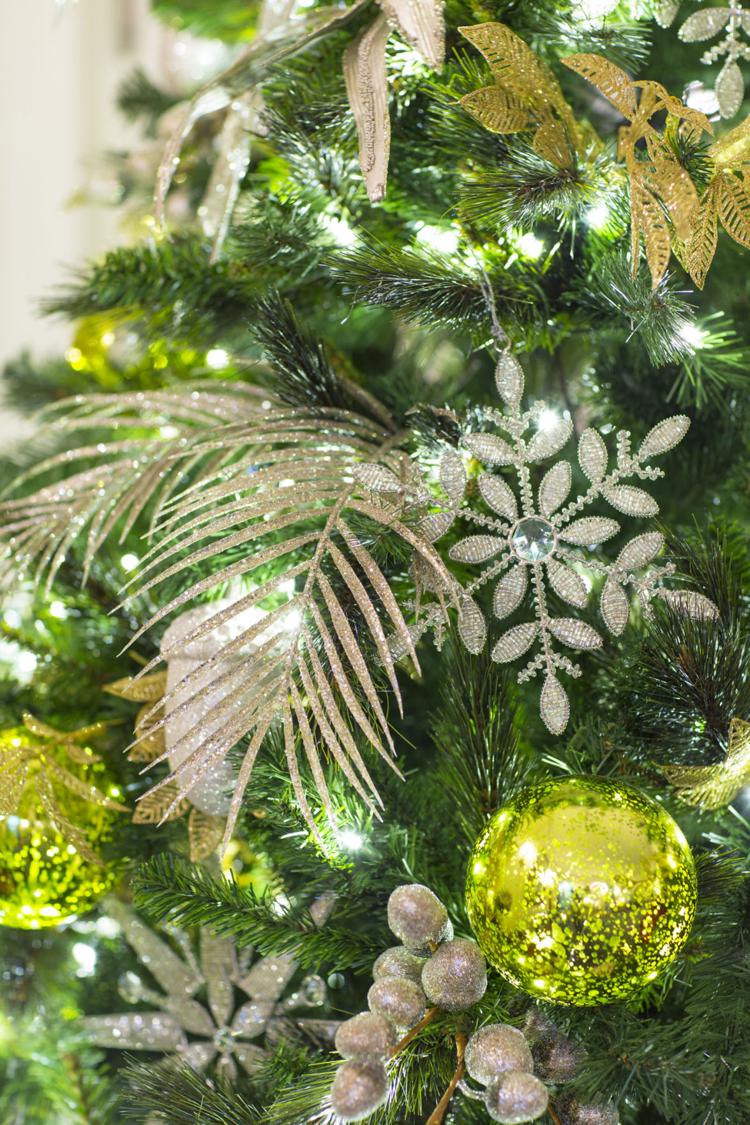 But it's important to note the innovative exhibits in the IMA that will be running on the same grid as the DayGlo shrubbery. I'm talking about City as Canvas: New York City Graffiti in the 70s & 80s exhibit running Oct. 7 - Jan. 18 will be coming straight to the IMA from the Museum of the City of New York, featuring more than 100 works of early graffiti art.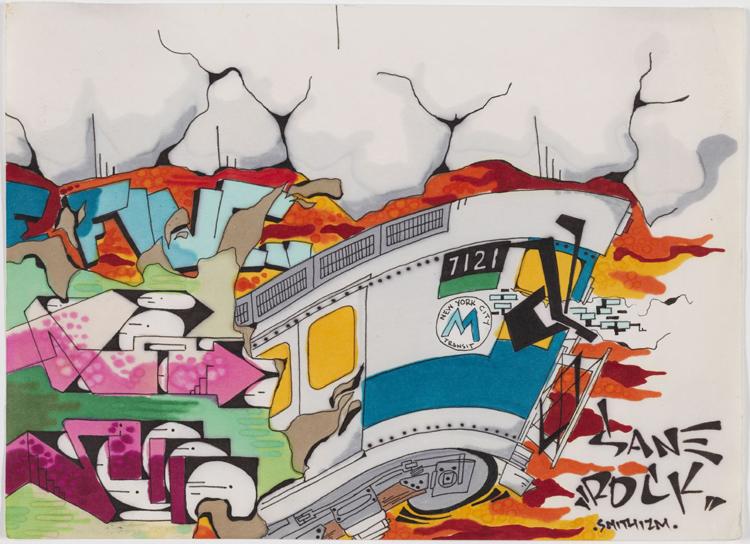 Honestly, as a former retail worker with Jingle Bells running nonstop somewhere in my basal ganglia, I'm not enthusiastic about Winterlights. But I am enthusiastic about this particular upcoming exhibit. We'll see, but City on Canvas seems like some of the most innovative fine art programming at the IMA in years.
And Portraits of Our City, featuring black and white photographs of Indy residents, is another exhibit that I'm looking forward to as well.
If all the marketing research that the IMA is doing is sparking my interest, and the interest of Xmas lights pollution perps, could it be that the IMA is doing something right?  
To get a better sense about what's going on here, I talked to Tom Hiatt, Chairman of the IMA's Board of Governors. Hiatt also is Founding Partner of Centerfield Capital Partners.  He's been Chair for three years, and has had a crucial role in leading the IMA to a business model requiring an entry fee as a way of encouraging membership, as well as developing the Newfields brand.  He was also, as a longtime board member (eight years) on the search committee that brought Charles Venable on board as IMA Director.  The development of Newfields was greatly assisted by a 10 million dollar grant from the Lilly Foundation.
We talked after the Newfields announcement, in the IMA's Tobias Theater, a.k.a, the Toby.
DAN GROSSMAN: What is Newfields?
TOM HIATT: Newfields represents a major pivot point in the evolution of the IMA, now in its 135th year, and it represents the culmination of a lot of conversations and research that we've had in the community and a lot of study that we have undertaken of the best cultural institutions around the world. And our goal in changing the name of the campus is to make clear to the community that what is going on at the IMA is much more than art.  Our market research tells us that younger visitors and guests to museums don't want a static experience of just looking at walls, art, paintings on a wall.  They want to be engaged; they want to bring their kids. They don't want to be told to be quiet in a gallery or be reminded not to touch the art.  They want to enjoy the grounds as well as the art.
GROSSMAN: Can Spring Blooms be seen as a beta test for Newfields?
HIATT: It exactly was that and the plan each year is to make Spring Blooms a little bigger, brighter, better.  I myself earlier this year was in the Netherlands at an extraordinary outdoor tulip garden; to visit that and learn how they operate and they have 6,000,000 blooms in their tulip garden and attract visitors from all over the world. And our goal of course is not quite that ambitious.  But our goal is to make Spring Blooms by far the best Spring garden experience in the Midwest.
GROSSMAN: Dr. Venable mentioned the numbers of increased visitors and such over the past year.  Do you think Spring Blooms was responsible for that?
HIATT: I absolutely am completely confident of it. Similarly, during our visits to other botanical gardens that have major light installations between Thanksgiving and Christmas, we've learned that in many cases these generate more visitors than this two-month period even to the gardens, than people come even when the trees and the flowers are in bloom. Again, our goal is to capitalize on what we have learned people really want and to use this enhanced experience to connect with new audiences and also generate new sources of income for the institution.
GROSSMAN: And the beer garden was part of this experiment.
HIATT: The beer garden was another experiment.  It will certainly come back and my personal hope is that the beer garden will again be bigger and better, probably in a different location.
GROSSMAN: So that may be moving?
HIATT: Oh sure. Nothing about our plan is static. Personally I could see behind Lilly House, some kind of wonderful place to have coffee or beer or cake ...
GROSSMAN: Do you anticipate any confusion with the branding be… Do you think people will refer to the IMA as Newfields? Do you think that will take some time?
HIATT: I think it will certainly take some time and most importantly as in the development of any new brand, it's going to take sustained, careful communication. I think a key reason to understand why we named the campus without changing of the name of the museum, is that if I were to ask you what image first comes to your mind when you here "The Indianapolis Museum of Art," what would you say.
GROSSMAN: It would be some of the paintings like the Fernand Léger upstairs. [The painting Man and Woman was the one I was thinking of, but the title of the work escaped me.]
HIATT: For me, the first image I have is actually the entrance to the building, the building itself.  And what we want for people to think about when they hear the name Newfields is not just the art, but the beer garden, the nature park.  So you're absolutely correct to suggest that it will take a significant infusion of marketing dollars over months, not years, to underscore what it is and what it involves.
GROSSMAN: Dr. Venable mentioned a Lilly grant at some point, how did that play into this?
HIATT: So the Lilly grant helped us; Lilly invited us to apply for a grant: we thought long and hard about how to use the money that they offered to us.  And we decided that we wanted to use about a quarter of it to fund these very significant market research studies and also the experiment of In Bloom.  And the balance, about 7.5 million, we are adding to our endowment and earmarking as we explained as an innovation fund.  And so the innovation, the income from that endowment, several hundred thousand dollars a year, will allow us to do new and other experimental things which are clearly designed to increase our engagement with new audiences. …The studies that the grant financed helped us come to the conclusion that we needed to rebrand the campus.
GROSSMAN: Anything you want to add?
HIATT: The museum is 135 years old.  And when we moved here, 50 years ago, that was an inflection point. I think that the current leadership at another inflection point. And before we sort of saw our resources as being principally focused on art and principally focused on Indianapolis. Personally, and now reflecting on the sentiment of the board and of the leadership team, our goal is to make the IMA/Newfields one of the top tier institutions in the world combining art and nature.  And there are three or four like that that we have already visited and adapted as models; the Huntington in Pasadena; the Kröller-Müller Museum museum in a small town in the Netherlands, and the Louisiana Museum in Copenhagen.  And these are all fabulous museums that draw hundreds of thousands of visitors.  And because people love to be outside, love to have food and drink in addition to enjoying gardens and art.  And our view is, if they can do it then we in Indianapolis, which as an organization we have more land than any other museum in the country, not any other botanical garden, but any other museum.  And so that is a singular advantage. 
GROSSMAN: Are those museums based on the fee model?  Or are they free museums?
HIATT: About 75 percent of the museums in the United States charge admission.  And the ones that don't tend to have strong public funding or mammoth endowments.  The city of Detroit, for example, has major funding from a special tax that is levied.  An institution of this size simply cannot support itself on voluntary contributions.
GROSSMAN: So, in a way, this is the next step after museum deciding they needed a new model…
HIATT: A new business model.
GROSSMAN: ...that happened two years ago.
HIATT: That's right.  And this was an attempt to most importantly embrace new audiences, offer things that market research tells us that they want, and at the same generate new sources of revenue to allow us to be an even stronger museum in the future.