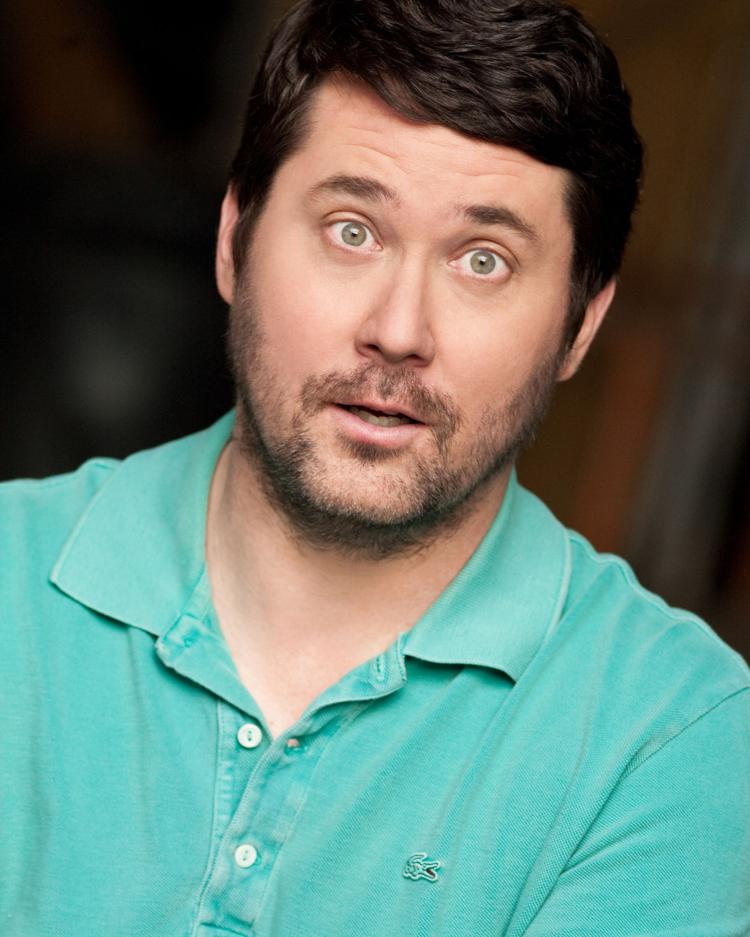 Comedian and weed aficionado Doug Benson wishes Attorney General Jeff Sessions would live up to his name.
"…a 'session' is what we call a gathering to smoke, so he should try to be as cool as his name is and leave pot smokers alone," said the Super High Me star.
On Saturday, April 28, Benson will visit Indianapolis' Basile Theatre at the Historic Athenaeum for a live taping of his Doug Loves Movies podcast. Ahead of the show, our Seth Johnson caught up with Benson for a quick email interview.
NUVO: I know you started doing standup comedy after being dared to give it a try, but what was it that flipped the switch and made it something you wanted to seriously pursue?
Doug Benson: Getting laughs from a roomful of strangers is quite the high. Once you start to have good sets consistently, you can make it a career. In my early days of standup, I thought I might have to fall back on acting!
NUVO: I always like asking comedians about their oddball experience with acting on sitcoms. That being said, tell me about the role you had on Friends. How did that experience go?
Benson: The experience was amazing. I was a huge fan of the show at the time, so getting to be in a scene with Rachel and Monica was mind-blowing. Jennifer Aniston could not have been nicer. Courtney Cox didn't say a word to me. Not that she was required to. Maybe she was having a bad week or something. 
NUVO: Over the past decade, you've become quite the podcast pro. On the flip side of that, though, can you tell me about a few podcast ideas you've had that you saw as failures or flops?
Benson: Well, I haven't launched it yet but I want to do Doug Loves Sleeping. Just record my sleep at night - mostly loud snoring and incoherent mumbling - and then see who would listen to it. Probably wouldn't be very popular, except with weirdos.
NUVO: What are some characteristics that you look for in potential guests on Getting Doug With High?
Benson: Willingness. That's pretty much it. If a comedian or actor or musician has the nerve to come on and smoke with me for about an hour, they get booked. And then sometimes they cancel, because getting high on camera can be pretty daunting. Most celebrities these days worry about what they might say that would get them in trouble; they worry about losing control after getting baked and saying something they'll later regret. Or they don't want their parents to see it. Or their kids.
NUVO: Who have been some of your favorite guests you've had on Getting Doug With High, and why?
Benson: Jack Black is best guest numero uno because he came on and got way too high. But what really impressed me is that he was a good sport about it and didn't ask us to take it off the Internet.
NUVO: I recently watched the episode with Sarah Silverman and Todd Glass where you poked fun at how certain strands of weed are described. What annoys you most about weed terminology and how things are described?
Benson: I don't like names like Green Crack. Cuz it's weed, not crack. No reason to try to make pot sound scary and foreboding.
NUVO: Not too long ago, I interviewed Brian Posehn, who told me his story about getting booed upon telling an audience he quit smoking pot. Do you ever contemplate the day where you might have to grapple with something similar? If so, how would you handle it hypothetically?
Benson: I don't expect to ever quit smoking weed, but if i had to for some reason, I'd just be honest about it with my fans. Jokes can be written about anything, including the decision to stop using marijuana. But my audience will definitely be disappointed if that happens.
NUVO: I assume decriminalization is something you're passionate about. If you could talk to Attorney General Jeff Sessions, what are some things you'd tell him?
Benson: That no one should be incarcerated for buying or using marijuana. That there are many people imprisoned across this country for doing something that is becoming legal in more and more states, all of Canada, and several other countries. And that a "session" is what we call a gathering to smoke, so he should try to be as cool as his name is and leave pot smokers alone.
NUVO: You're visiting Indianapolis for a live recording of Doug Loves Movies. What's your favorite movie you've seen in the last week or so, and why?
Benson: Super Troopers 2 was a lot of fun. It's super hilarious to me that the original Super Troopers and the sequel are both considered weed movies, even though they are about cops who rarely touch the stuff. All of the Broken Lizard guys have been on Doug Loves Movies, and they are super cool.
NUVO: I know you've visited Indiana several times in the past, Bloomington in particular. Are there any specific places you like to hit up when you're coming through the state?
Benson: It's funny, I've been wanting to do a show in Indianapolis for a while now, and I finally got one booked. But, i have stuff booked the day before and the day after in other cities, so I'll only be around long enough to do a show and meet the fans. But, I'm really looking forward to that. My first podcast taping in Indy!