When The Empire Strips Back opened in Sydney, Australia, in 2011, the parody burlesque —   which features stuff like Luke Skywalker twerking to Nicki Minaj and a Darth Vader dominatrix — caught on like bushfires in the Outback.  
For the show's creator Russall Beattie, who grew up in a small coastal town two hours north of Sydney, Australia,  Star Wars has always been a constant in his life.
"I can't remember when I first saw it. It's always been there as a constant. It's always been part of our lives," he says.  "I was one of those kids who made lightsabers out of toilet rolls and whatnot."
Indeed, when Star Wars came to Australia in 1977, it didn't leave theaters for five years.  
What sparked Beattie's interest in burlesque was a trip he took to London, England.  
"When I went to the UK I realized there was a burlesque revival happening over there in London," he said.  
He saw burlesque performances that were more than the aesthetic of burlesque, with the lingerie and the ostrich feathers, but the artistry of burlesque.
"It took me a while but I sort of got in with London's premiere burlesque group. They kind of opened my eye to what it could be."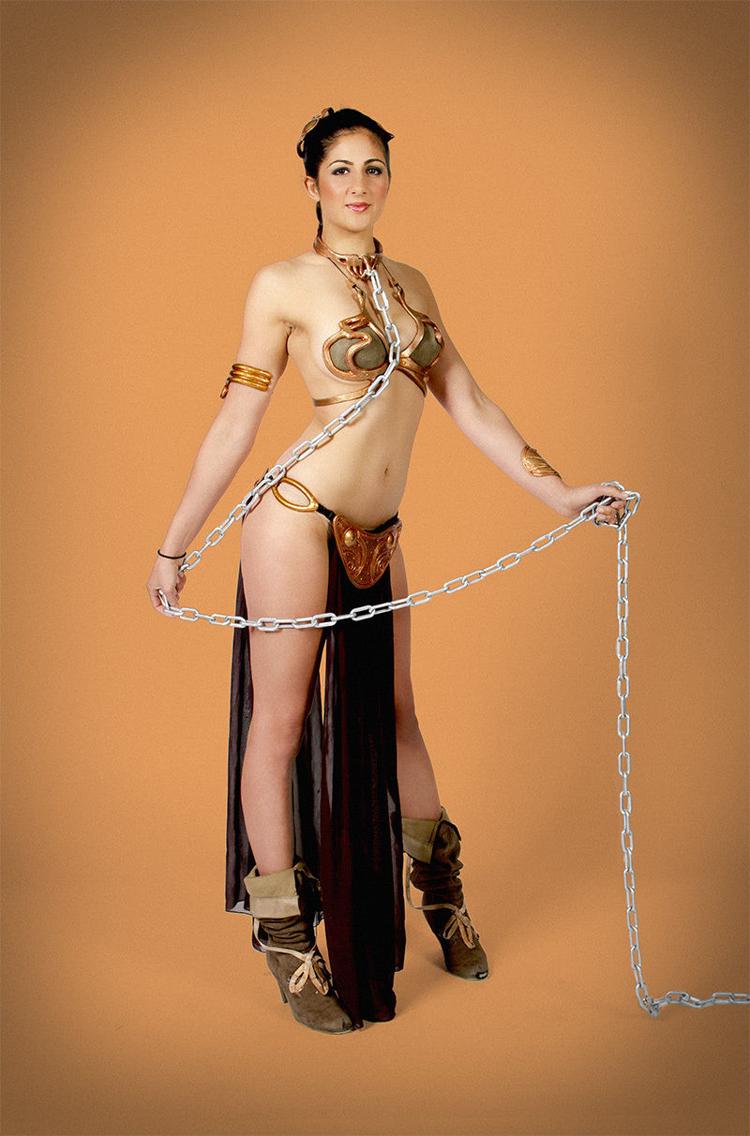 When he came back to Australia, he wanted to try his hand at burlesque.  He created the burlesque entertainment company "Sugar Time," and in 2010, became the co-owner of The Vanguard, a small theater in Sydney.  
Beattie became creative director of a number of shows including the Batman Follies of 1929 and Dame of Thrones burlesque.  (With Dame of Thrones, says Beattie, there was a unique sort of problem, because The Game of Thrones series Dame parodied had a huge number of characters, many of whom were killed off as the show went on.)
None of these other shows generated nearly as much excitement as The Empire Strips Back, which immediately sold out the small 150-seat venue it was based in for its first one off, three-night run.  
"Star Wars has such a large fan base out there and people have so many experiences " Beattie says.…"They saw it with their dad or it helped them through a period they didn't know who they were.  It is kind of a pop culture entity which kind of universally loved by a majority of people."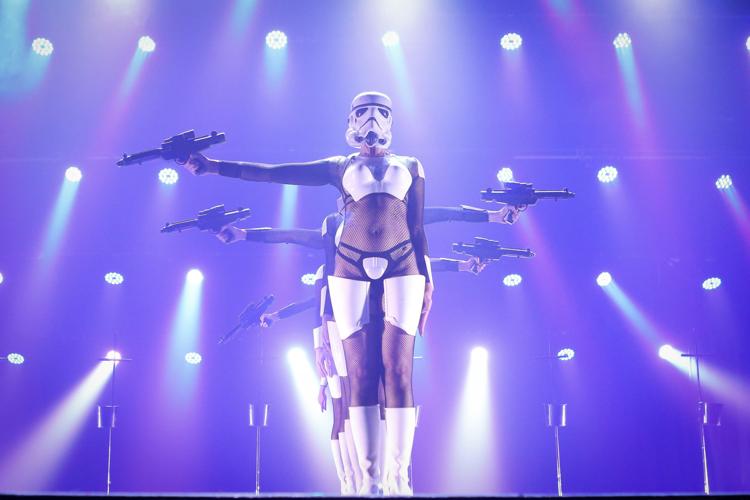 Beattie emphasizes that the Star Wars parody is not a "gratuitous" show, emphasizing that 60 percent of his audiences on average are female.''
"It's not a show of strippers," he says. If the performers are taking stuff off, the lights dim at that point.  
Once Empire made the leap to larger venues, there were some growing pains. For one, the production values of the first shows were pretty bare-bones, values that didn't translate well to larger venues.
"The First Star Wars we did on very limited budget," says Beattie. "I had to make most of the costumes myself.  I made them out of old toys and PVC pipe."
But Beattie realized that the show wasn't working as well as he wanted in the larger theaters:  "I was embarrassed," he says. "After one of the tours I said I was taking all the costumes to the storage area but I didn't.  I went to the junkyard instead."
Over the next six months, Beattie and his crew rebuilt the show.  "For the money we had, we stretched it," he said. "We stretched one dollar into 10. We got people with valuable skills to help create some of the costumes.  We created [everything] from scratch."
Last year, the production came to the U.S. for the first time, embarking on a small tour in California, and it was successful.
"Last year we stuck our toe in the water this years it has been waist deep," he says. The production is hitting 20 cities in the U.S. and Canada, arriving in Indianapolis on April 14.  
It takes a unique kind of performer, says Beattie, to work in The Empire Strips Back.
"There are 10 performers in the show," he says, but those 10 performers play 60 or 70 characters …  "It's very go go go. You have to work hard. It sounds like it might be fun to do but extremely hard work, on a rock show schedule.  When we're not doing a show, we're traveling to the next show."