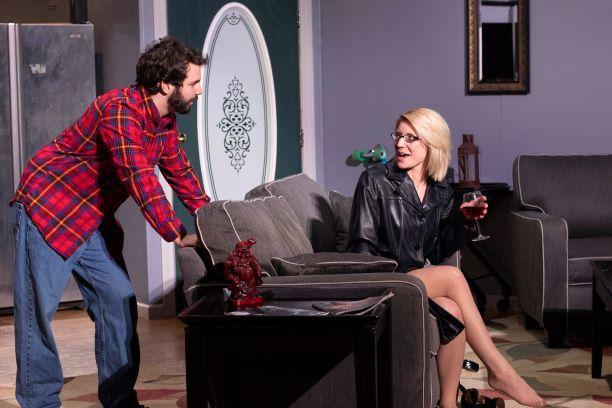 Are you an Indy playwright with a new full-length play? Then you should check out Fat Turtle Theatre Company. The Incubator program could take your words from the workshop phase all the way to theatrical production. But a word of caution: if your full-length play is selected for the program, you need to be prepared for a potentially extensive revision process and the construction criticism that comes with it.
Fat Turtle's inaugural production was Glengarry Glen Ross at IndyFringe Theatre directed by Aaron Cleveland. But now they are exclusively producing work through the Incubator.
The first Incubator play, Adults by Jeremy Grimmer—also directed by Aaron Cleveland—is at Theater at the Fort through Jan. 20.
I caught up recently with artistic director Brandi Underwood Brandi Underwood for a Q&A.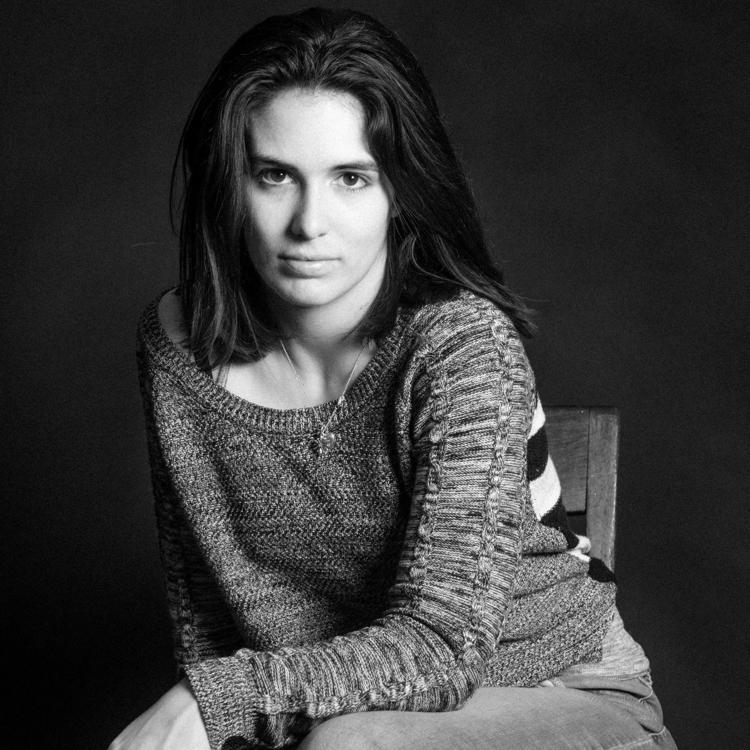 NUVO: Tell me about Fat Turtle.
UNDERWOOD:  My company is devoted to crafting and building out Indianapolis playwrights by producing and workshopping their works from the ground up. And that's essentially our mission because we feel like that's a missing piece in the Indianapolis art scene in general. In New York for example, there's Playwrights Horizons. So we're essentially trying to build up a similar program here because we feel like there's pools of talent out there that aren't getting their voices heard here. They're having to take their stuff elsewhere. We figure it's a perfect opportunity to make our mark in the art scene because no one else is doing it and give that professionalism to the playwrights.
We decided fully to commit to the new playwright program [starting with Adults].  We're not rebranding ourselves but we're fully committing in one direction.
NUVO: There is monetary compensation through this program?
UNDERWOOD: Correct. We pay playwrights. Essentially how we view it is that we're paying them for the rights like we would pay for another well-known play or musical. We're also paying our production staff so we're trying to be as legit as possible.
NUVO: Tell me about Adults, your first play through the Incubator.
UNDERWOOD: That's by Jeremy Grimmer. So the process is essentially this: we did a public reading and from that public reading where we did a two week workshop. Jeremy came in with rewrites of his play and through collaboration with the actors and the director, we sculpted it and fixed problem spots that were a little wonky. The final product is what's onstage right now. And then we're currently for our next show [Letters Sent by Janice Hibbard] which will open in March, in our last week of workshops this coming week. So that's exciting too.  
What's really cool about Letters Sent is that we're doing something different with the staging, so we're doing a thrust stage. So that's another part of our company. So we're really trying to push the envelope in regard to theatricality and what has been done before here.   
The show is about someone who attempts suicide, in the recovery phase. So I really wanted to give the audience that immersive experience.
NUVO: Tell me about your collaboration with Arts for Lawrence at Theater at the Fort.
UNDERWOOD: It's really great. They're really positive in wanting to expand with us in our mission for servicing playwrights I know they just got a grant for building out their seating so they're really supportive anything we want to do and we're like really pushing the envelope there with how professional our productions are. Because I know that some spaces are relatively limiting when it comes to what you can do. So we're pretty much in love with them over there because they're really collaborative in the sense of whatever we want to do; it usually has a good chance of happening.
NUVO: Tell me a little about your background.
I'm a graduate from Marian University. I honestly didn't do theatre until college and it bit me really hard. And I'm also a playwright so there's that other aspect of it that I like; we're servicing the community because I personally felt the lack of resources for fellow playwrights. So I am a playwright, I am a director. Waiting for Godot was my first show.  And then I directed Godspell in August [also with Fat Turtle]. I graduated Marion with a theater minor, photography minor, English major; that's where my passions stem from, circling all three of those.