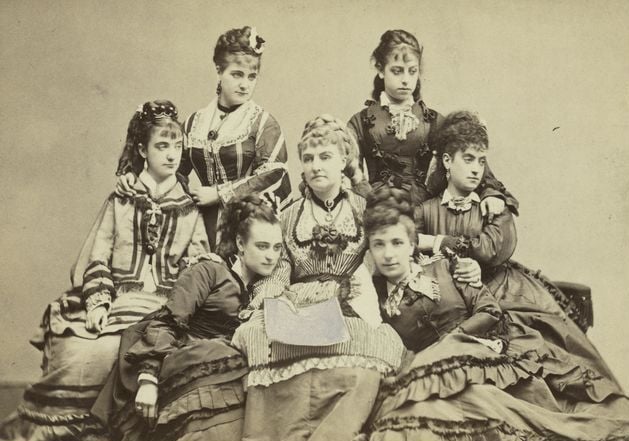 When Dita Von Teese takes the stage at the Murat Theatre in Indianapolis on Saturday night, she will join an impressive list of burlesque performers who've entertained Indianapolis audiences as part of a theatrical tradition going back nearly 150 years.
While "burlesque" was a term applied to farcical comedy and lowbrow satire long before the Victorians made it famous, it solidified as an American entertainment genre in the post-Civil War years when traveling theatrical troupes found it easy to crisscross the country via railroad, and towns big and small were eager to welcome them.

These early burlesque shows were similar to what we think of today as vaudeville: campy variety shows that featured everything from stand-up comedy to sword swallowing in between the song-and-dance numbers. There were usually short "theatrical" pieces as well that would lampoon the classics, from Shakespeare to Sinbad.

The arrival of Victorian "leg dancer" Lydia Thompson and her British Blonde Burlesque Troupe in New York, however, fully injected sex appeal and peek-a-boo promiscuity into burlesque. While pretty girls weren't new to these productions, Thompson built an entire company of females and dressed them in as little as possible.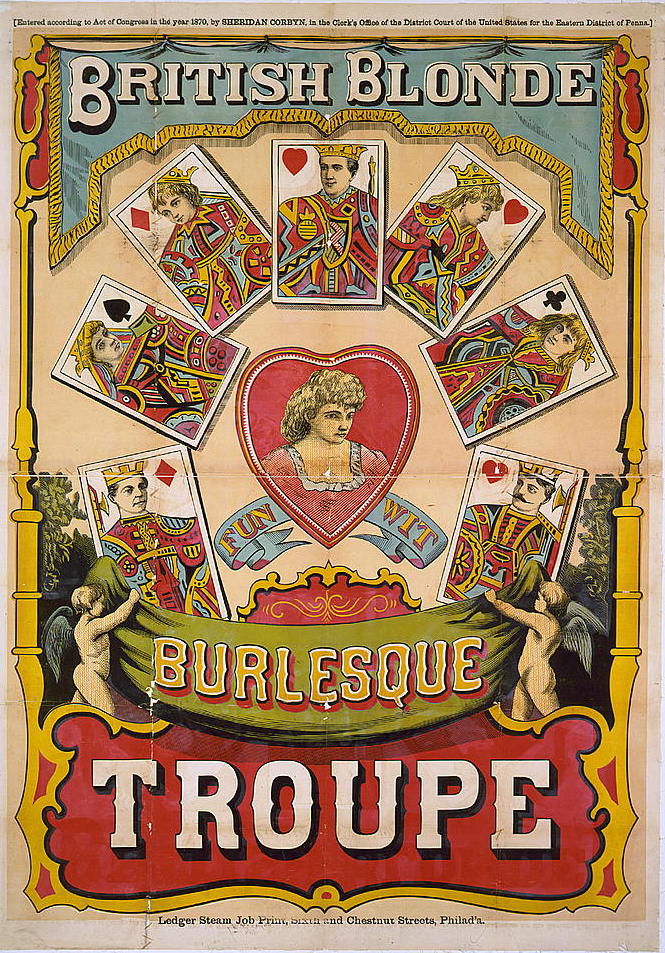 Thompson and her girls dominated New York ticket sales and headlines when she arrived in 1868, and within a year, she was taking the show on the road for a U.S. tour in 1870. Indianapolis was one of the first stops, and the British Blondes arrived in February for a one-week engagement at the Academy of Music, a newly opened 2,500-seat theater at the corner of Illinois and Ohio streets.

The 1869–1870 season at the Academy was groundbreaking and risky, according to Indianapolis News reports, in that it was the first local theater to rely solely on touring artists and companies rather than book local acts. The lineup included several ballet and opera companies, headlining comedians and singers, a gymnastic troupe, and a good deal of Shakespeare. There was even an "equine drama" that promised a live horse on stage during the production.

Thompson and the British Blondes made no secret of the show's sex appeal, and newspaper ads in advance never failed to mention "Pretty Girls!" replete with capitalization and exclamation points. In these early days, the saucy sexuality of burlesque was primarily based on flesh-colored tights beneath tight-fitting corsets and little else. These were "skirtless girls," according to a local critic, "pushing the boundaries of decency in the name of comedy."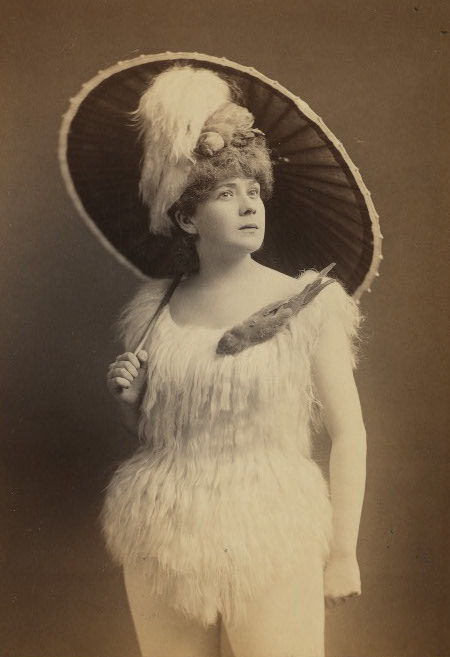 Opening night for Thompson's troupe went well, according to The News. The audience was enthusiastic, though a bit anemic. "It was not an audience their merits deserved, for there is a great deal of talent in the troupe."

It didn't take long for the city to catch on, however, and Thompson and the Blondes returned to Indianapolis for three more engagements over the next two years.

By the late 1890s, the Empire Theatre was the city's home for all things burlesque. Located on Wabash Street, between Delaware and Pennsylvania streets, the theater boasted appearances by every well-known burlesque troupe in the country during its nearly 30-year run, including John W. Isham's company of African American performers.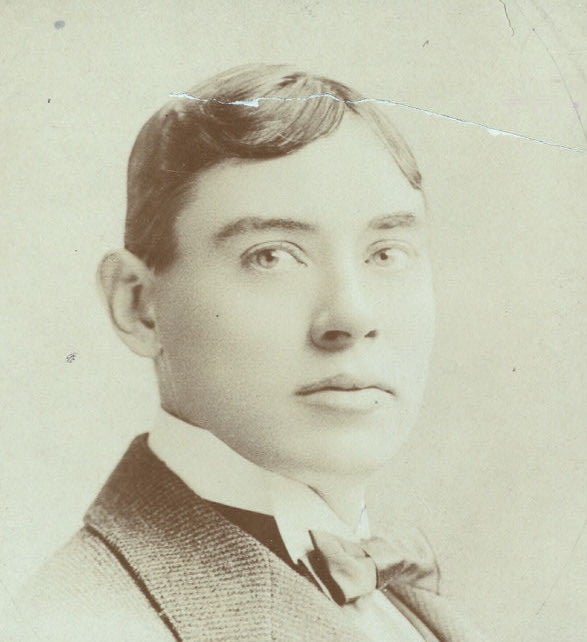 Isham started off working for the Creole Burlesque Show, the first troupe in the country to feature an all-Black cast, before forming his own company, The Royal Octoroons, in 1885. In addition to the typical burlesque fare, the cast included 16 gorgeous chorus girls and songs such as the fast-paced, "reverse-coon" song "No Coon Can Come Too Black for Me," where the ladies sang the praises of dark-skinned men, "The blacker they come, the better I like 'em. All them yaller babies, I'm bound to slight 'em."

After an 1893 performance, the city's most prominent African American paper, The Indianapolis Freeman, wrote. "[Isham] has done more for the advancement of the colored race in all America than any other man since the day of its emancipation. [His] is a well-equipped company of Colored artists; the performance is thoroughly enjoyable, many of the company being superior to the average white performer."

Burlesque evolved again after the Second World War, and the incorporation of strip teases and fan dances led to a far more seductive and sensual type of theater. And while it's that brand of burlesque that most heavily influences current burlesque performers such as Dita Von Teese and local troupes in Indianapolis, their roots go all the way back to 1870 and Lydia Thompson and her leg dancers.