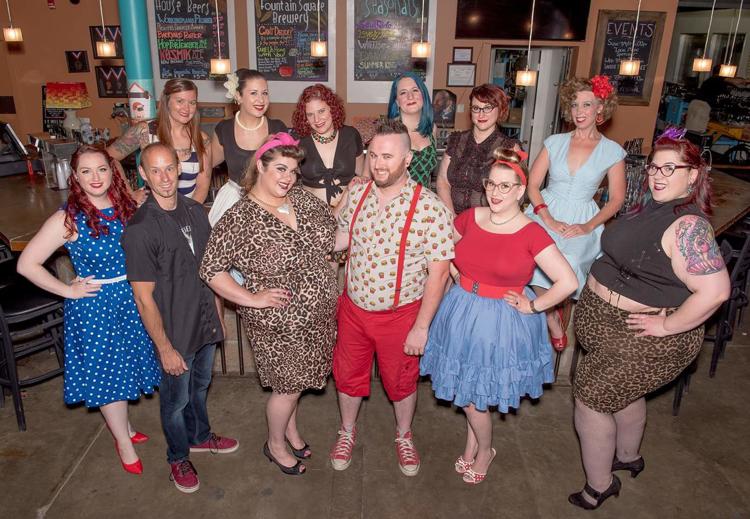 The recent revival of burlesque in Indianapolis dates back to a few rebels who took to the stage at The Melody Inn 15 years ago. Among the performers at the 2003 Punk Rock Night burlesque debut was Anita Cocktail, an active member of Indy's longest-running burlesque troupe, Bottoms Up Burlesque, from its 2004 inception until it disbanded in 2016.
Anita semiretired after Bottoms Up disbanded, but some things never change. She'll be returning to the stage as one of the burlesque performers for the Big Gay Revue at Punk Rock Night at The Melody Inn starting at 9 p.m. on June 9.
"Not surprisingly, I missed it, and the opportunity to perform at PRN felt right," Anita says.
"Performing there is like a family reunion. Anita [the stage persona] was born there. Bottoms Up Burlesque was born there. That stage is a very familiar and welcoming place."
The first decade of Indy burlesque was largely driven by the various troupes that sprang up around town. While troupes still make up a big part of the scene, independent performers such as Pepper Mills, Maella Cai Vane, and Bunny Elise VanDoren—to name a few from a very large and diverse group across the city—have made their mark since the beginning and have played a prominent role in the 2010s.
Related: The Secret Origins of Indy's Burlesque Revival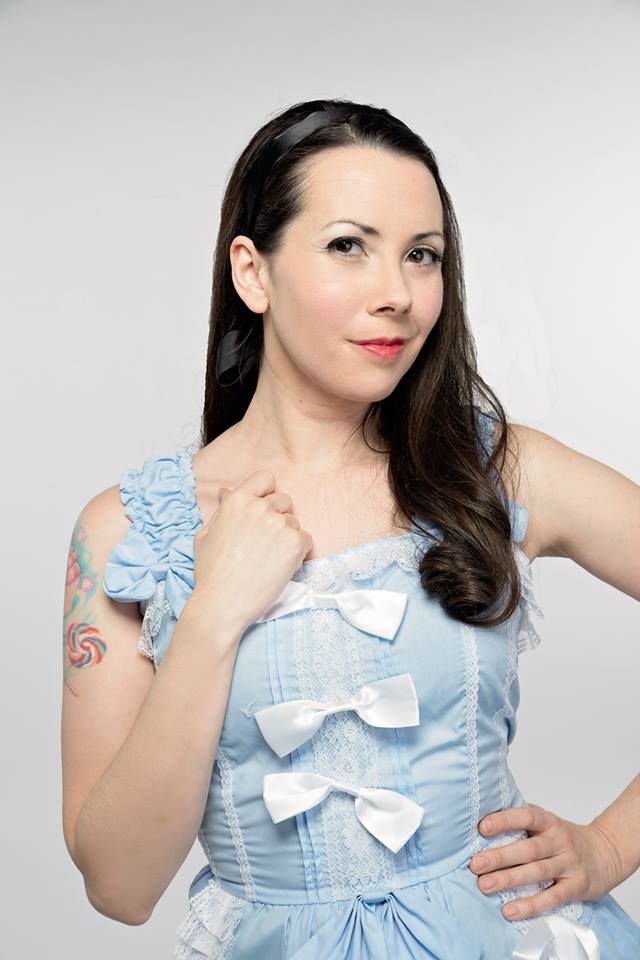 "There weren't many opportunities to perform in those first several years, and being part of a troupe was essential," Anita says. "In the last few years before my retirement, I performed frequently outside my troupe, and I also loved that experience. It widened my horizons in many ways as a performer. I think the growth of independent performers in Indianapolis is a reflection of the growth in performance opportunities."
"The rise of the independents has made things very interesting," adds Barbacoa Jones of Project X. "When I first got into the scene, there was a little trading back and forth of performers, but I did not see a ton of people performing with all the troupes. There are some truly awe-inspiring independents here in town."
"The independent performers have had a huge impact on the Indy burlesque scene, and we're all richer for them," says Katie Angel of Angel Burlesque. "Not everyone wants to be a part of a troupe, and some people have found a better fit with being independent."
IN HER OWN WORDS
I surveyed several active burlesque veterans and asked them to reflect on the past and future of the scene. Some have been around for more than a decade and appreciate the ongoing support and growth of audiences. All agree there's plenty of room for more fans at upcoming performances!
Frenchy LaRouge, Rocket Doll Revue: "Burlesque has gained a lot of attention recently nationally and locally, but there's still plenty of room to grow! We have a lively scene, but we hope as the city attracts more tourism, [the] demand for live entertainment increases. There are several new venues that may support burlesque shows opening up, and we have some ideas for different show formats and venue-specific performance styles."
Related: Rocket Doll Revue - A Burlesque Brat Pack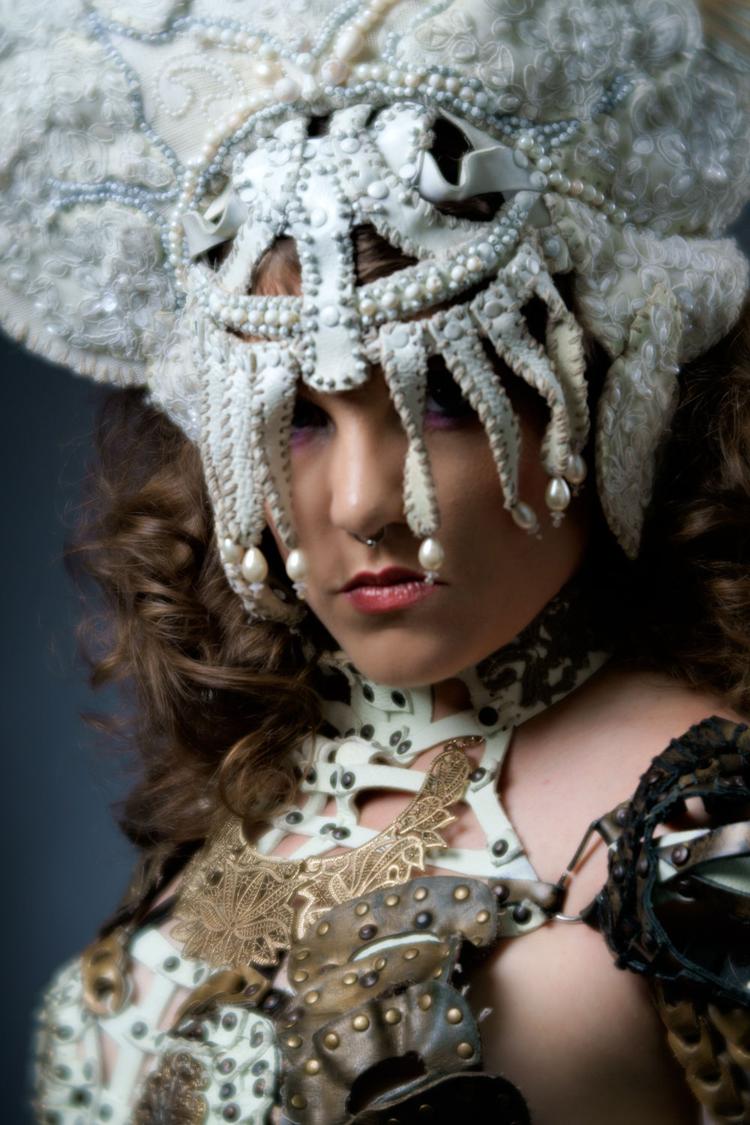 Maella Cai Vane: "Burlesque in general is an inspirational and empowering artistic movement that has had a strong international resurgence over the past two decades. The Indianapolis burlesque scene has grown from this movement, bringing diversity to each stage a show is produced on. With this diversity, producers are able to provide different forms of burlesque entertainment that caters to all audience varieties."
Katie Angel, Angel Burlesque: "[We] recently produced Spring Fling (It Off), and we held open auditions. The burlesque debuts blew the audience away! These new performers killed it and are all excited about starting their performance journeys."
Barbacoa Jones, Project X: "I hope that Indy realizes we have a strong scene here. If you like to laugh, if you like to have a bit of tease, if you like to see people being strong in the face of their doubts, then come to a burlesque show. It's way more than stripping!"
Anita Cocktail: "I have really been in awe at how much burlesque has grown in Indianapolis over the years. It has brought a lot of energy and creativity to the community. Seeing the evolution from a single troupe putting on an annual show to the diverse, thriving burlesque scene we have today is wonderful."
LOCAL TROUPE ROUNDUP
"Angel Burlesque is Indy's theatrical burlesque troupe!" says founder Katie Angel. "We regularly inject elements of humor and storytelling into our striptease. We definitely don't take ourselves too seriously and embrace the tongue-in-cheek approach to burlesque." Upcoming show: Girl Pride, June 7 at The Vogue
"Creme de les Femmes specializes in themed, comedic, neo-burlesque, similar to vaudeville with comedy, sideshow, drag, circus arts, in addition to striptease," says associate producer Jezebel Sinfell. Upcoming show: Au Naturale, Sept. 15 and Nov. 3 at Flat12
"I am an independent burlesque performer, producer, and event organizer that hires burlesque, sideshow, drag, and a variety of performers from across the nation to perform at various events," Maella says. Upcoming show: Big Gay Revue, June 9 at The Melody Inn
"Project X is a burlesque and circus sideshow troupe," says founder Barbacoa Jones. "We especially like bringing sexy to morbid and dark routines. That's not to say we do not have fun routines in our shows! We are the smallest troupe in Indy with only four permanent members. We work well together, and we can have a rotating cast that gives a different feel to each show." Upcoming show: Summer School, June 29 at Birdy's
"We're an extremely tight-knit group of glamorous, hardworking perverts! We do basically everything together, IRL [in real life], and the troupe is an extension of that friendship. We just want to show people a good time!" says founding member Frenchy LaRouge. Upcoming show: Frenchy's Forbidden Island, June 29–30 at White Rabbit Cabaret
Rocket Doll Revue: 3rd Annual Titty 500
The White Rabbit Cabaret in Fountain Square hosted the 3rd Annual Titty 500 May 4-5, featuring the lovely ladies and gentlemen of the Rocket Doll Revue Burlesque Troupe.