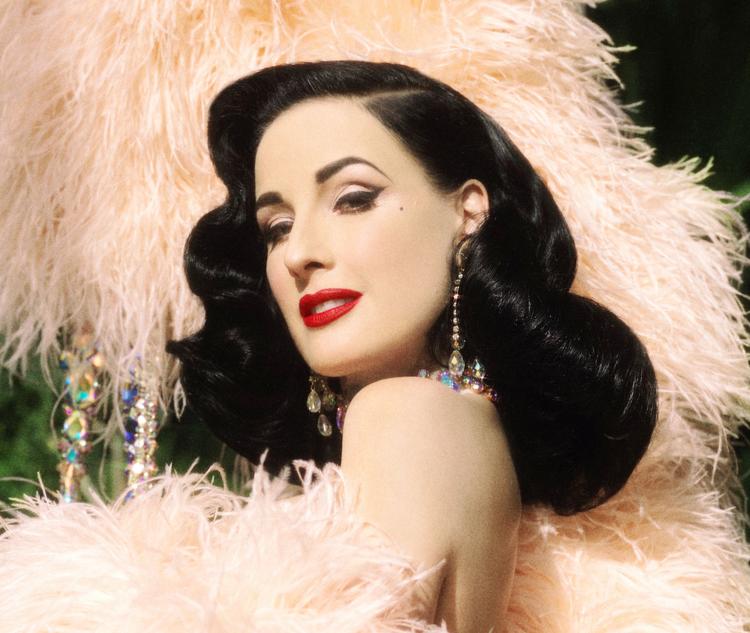 Dita Von Teese isn't afraid to admit she's  a little nervous about bringing her Copper Coupe Burlesque Revue to the Murat in Indianapolis  this week. For nearly twenty years, the model, dancer, vedette, author, actress and fashion designer has stuck mostly to big cities like Paris, New York, London and L.A. when performing.
'It's funny," she says in a recent phone interview, "I've been extremely lucky to travel all over the world -- Australia, Russia, India, China, Europe -- but that travel has created a real love affair with America for me."
"I'm a Midwestern Girl," says the Rochester, Michigan native. "So I'm really grateful to bring my show to the middle of the country.  It's a little scary, because we haven't done this before. This time we're going to a lot of places we haven't taken the full show, like Indianapolis. I'm really excited to be in other cities and perform for new people."
Related: Enter to win tickets to see Dita Von Teese
Given the rich history of burlesque entertainment and the current popularity of the genre in Indianapolis, Von Teese has little to worry about. Over the past two decades, burlesque has has reclaimed its mainstream status as delightful adult entertainment from those who equated it with strip clubs and relegated it to sleaze for far too long.
This contemporary revival of burlesque and its resurgent popularity is due in very large part to Von Teese and her non-stop work ethic. Since her debut in 1992, she has been at the forefront of the neo-burlesque movement that has coincided with a society far less focused on slut-shaming and far more interested in celebrating sexuality.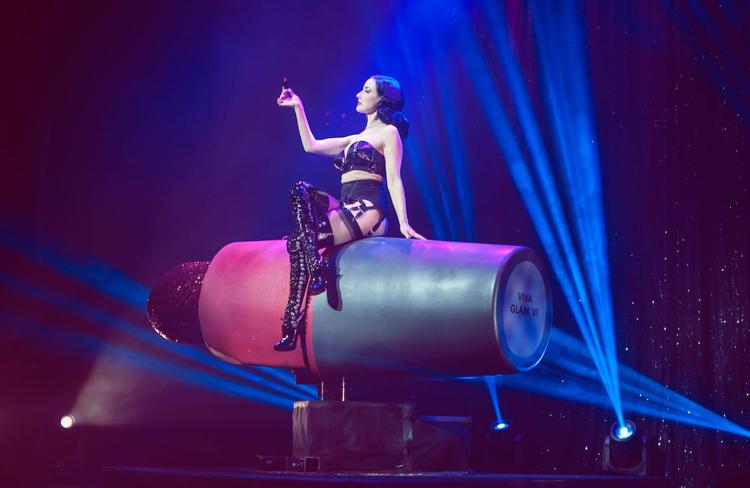 "The revival in burlesque is much bigger than I am,"  says Von Teese. "And I'm thrilled to be a part of it. I feel very fortunate to have performed through the evolution.
"In the beginning, I played to predominantly male audiences. Now it's a lot wider of an audience. There a lot of women and a much bigger LGBT audience that I'm proud of. Burlesque is more mainstream and diverse now, and I love that."
The path from obscurity to stardom has been the result of decades of hard work for Von Teese that included modeling, acting, and what is often termed "exotic" dancing. In the early 1990s, Von Teese  performed in strip clubs around the country including here in Indianapolis ("I still remember it!"). When she returns this week for her Murat performance, it will we as the most recognizable burlesque performer in the world.
Related: A History of Indy's Earliest Burlesque Shows
It will also be as an entrepreneur who seldom takes time off. "When you're your own boss, you really have to be self-motivated and disciplined," she says. "I pretty much work seven days a week, but I love it. There are no 'do-nothing' days."
Her current Art of the Tease tour began last fall and included sold out engagements in France, Belgium, Germany, Scotland and England. From there, she spent several weeks in Australia before coming back to the U.S. and kicking off two months of spring and summer dates across America.
Even when she's not touring with the burlesque show, however, there is little downtime for the diva. She's currently working on a second book, a follow up to Your Beauty Mark, and continues to be at the helm of a successful lingerie line sold at big retailers like Nordstrom and Bloomingdales.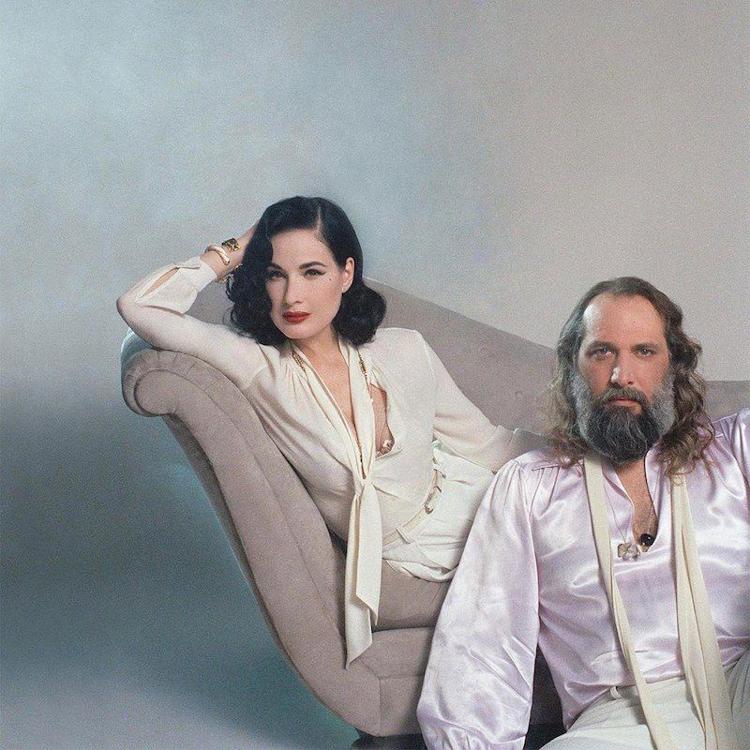 If that's not enough, she recently released her first album, a self-titled collaboration with French artist Sébastien Tellier highly reminiscent of Serge Gainsbourg and his work with Brigette Bardot, France Gall and Francoise Hardy. Tellier saw Von Teese at the legendary Crazy Horse club in Paris and approached her about collaborating on an album of his songs.
"We recorded a few of the songs in Paris," says Von Teese, "but Sébastien loves L.A., so we did most of it here." And while the album has inspired her to pursue more projects along those lines, the songs aren't part of the current burlesque tour.
"We'll be using a remixed one version of the one of the songs in this show, but it's really a different thing. Hopefully, I'll do a tour for the record or a new one next year."
Paris has been a kind of second home to Von Teese over the years, and certainly the city's embrace of titillating entertainment and celebration of female sexuality has contributed to her residency. But she's not overly-romantic about the place.
"There are so many wonderful things about living in Paris, or anywhere in France. But there are some downsides, too. There is much to prefer about America," she says when asked to choose.
And while America wins out for Von Teese, the appreciation of femininity and its intersection with female sexuality in Paris are hard to beat.
"I don't mean to wax poetic about the French being better than Americans," says Von Teese. "There are a lot of things we do better in America. But in this instance, there is something wonderful about the way the French embrace sexuality and hold it in high regard--at all ages. It's a wonderful thing to still see men falling all over themselves for Catherine Deneuve."
Now in her mid-forties, Von Teese has earned the title of Grand Dame of American Burlesque through decades of hard work and a fundamental love of the genre. "I'm proud of what I've done. I've worked with integrity and a genuine love for what I do."
"Being famous was never the goal," she says. "I don't ever remember feeling like that. So whether it's a strip club in Indianapolis or a private Louis Vuitton show in Paris, it has always been fun and cool."
"I don't think about moving on to something bigger--I love doing this. It's an elaborate game of dress-up, what's not to love?"