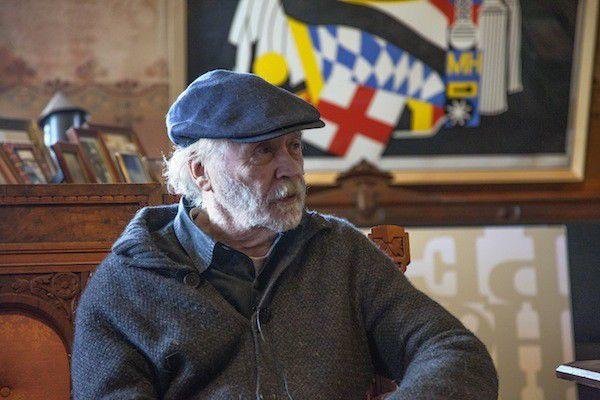 Robert Indiana died in his home in Vinalhaven, an island off the Maine Coast, this past Saturday, as reported by The New York Times. Like many Hoosiers, I grew up surrounded by his iconography, without really knowing who he was.  
Much of the ubiquitous iconography, of course, had to do with the 8-cent stamp, released by the U.S. Postal Service in 1973 with his rendering of the word "LOVE" in all caps with an lopsided "O"—in his flat, hard-edge composition in green, red, and, blue. And that was essentially the blueprint for many paintings as well. There is also a large sculpture of the same name, made out of Cor-Ten steel, that currently resides in the IMA at Newfields. But there are others as well— paintings, prints, and sculptures—with that design, in English, and in other languages.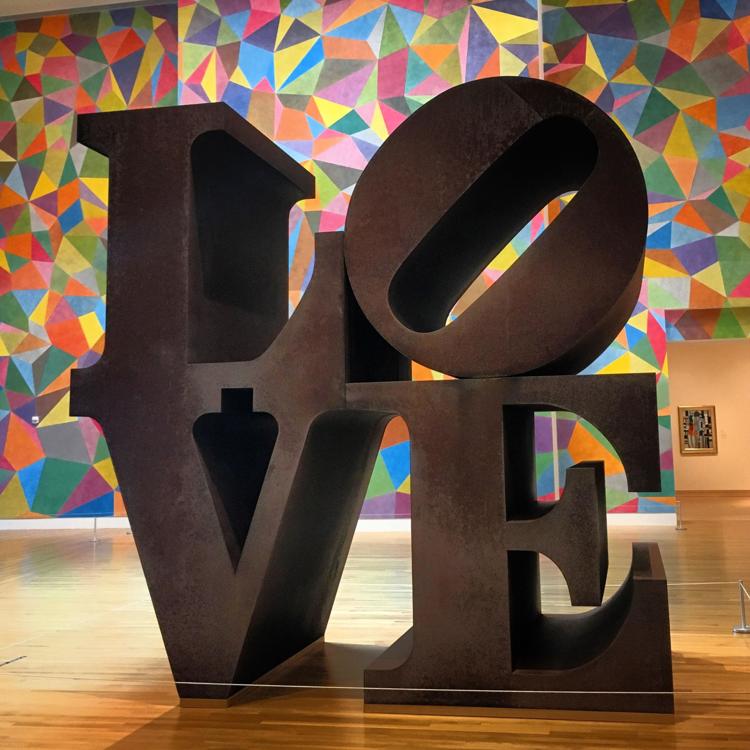 Many of his other compositions resemble street signs. His painting "1966 USA 66" —which features the words Love, Eat, Die, Err, and USA—might not appear, at first glance, out of place on any American highway.
But as the Indianapolis Museum of Art's 2014 exhibit The Essential Robert Indiana made clear, the hard edges and text do not completely define his work as an artist.
Neither, for that matter, does his nom de brush, as he calls it. His name, of course, is a nod to the state in which he was born, in 1928 (in New Castle.) After going to high school at Arsenal Tech in Indianapolis, he spent three years in the Air Force, before going to the School of the Art Institute of Chicago on the GI Bill.
He eventually found his way to New York. While living in lower Manhattan in the 1950s and associating with the likes of James Rosenquist and Ellsworth Kelly, he began developing his hard-edge style.
It was an elegy to a member of a previous generation of modernist painters, however, that he created what to me are his most striking works, his series of large scale screen-prints, created from 1989—1994, called The Hartley Elegies.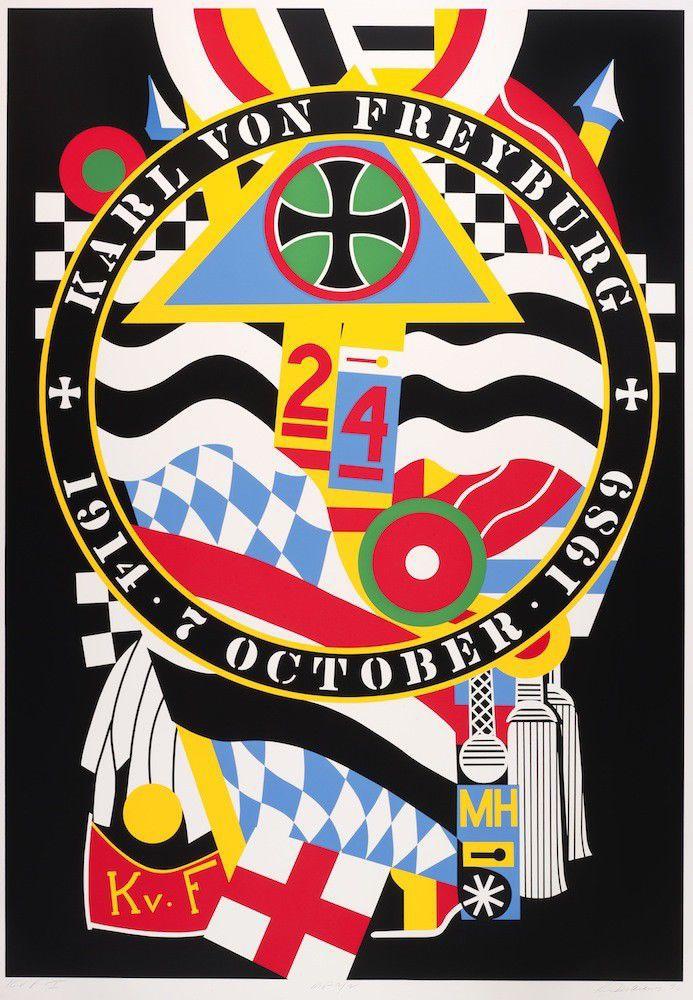 The American artist Marsden Hartley, the inspiration for this series, was living in Berlin, Germany when World War I started. His abstracted painting "Portrait of a German Officer," which commemorates the life of his friend Karl von Freyburg, killed in action in 1914, is a classic of American modernism. Robert Indiana merged Hartley's "Portrait" style with his own, and achieved a synthesis that was stunning in its ambition and physical scale.
Seeing these works completely changed my ideas about who Robert Indiana is and was.
Practically speaking, I was lucky that I did see them, for the first time, the day before I called Robert Indiana at his home in Vinalhaven to write a freelance interview piece for NUVO. It was February, 2014. I was working as a Team Lead in the Nora Goodwill at the time, and I called him from inside my car, on my half-hour lunch break.
The interview went awkwardly at first, because, apparently, he thought I was a reporter from the Indy Star. After I disabused him of that notion, I was afraid for a few minutes that he might hang up the phone. As I learned later, he didn't have a reputation for being the easiest of interviews.  But after I told him how much I admired The Hartley Elegies, he warmed up.
As he told me, "I consider them to be the most important paintings that I've ever done."
The set of screen prints that was on display in 2014 is now in the hands of the IMA at Newfields, currently in storage. I'm hoping that one day soon that they will be brought out into the galleries again.
There could be no greater tribute to this hugely important Hoosier artist.