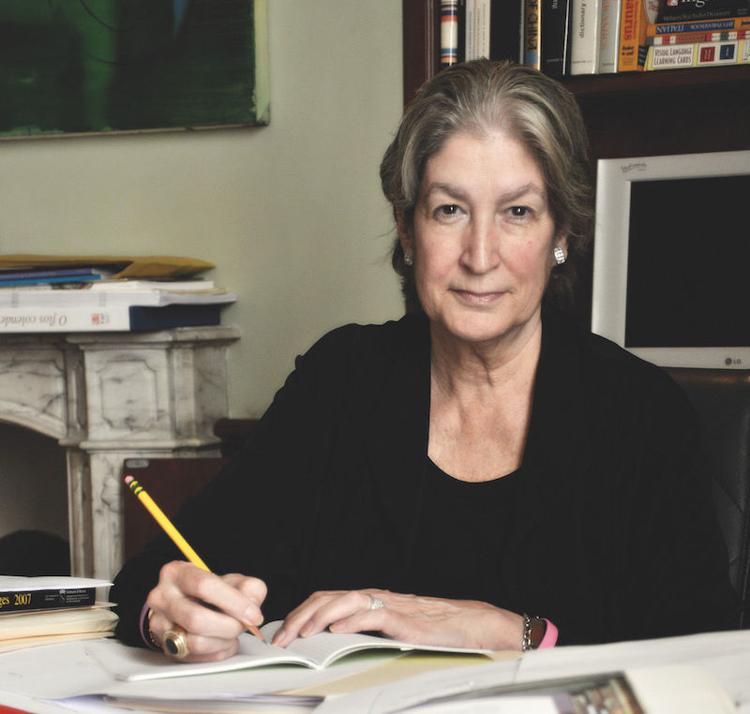 Philanthropist Jane Fortune, who founded the Advancing Women Artists Foundation and supported numerous nonprofit activities in Indianapolis, died on Sept. 23.
She was 76 years old.
The Advancing Women Artists Foundation worked to preserve, and ultimately exhibit, works by women artists in Florence, Italy.  Thanks to the Foundation, many artists' restored works, dating from the 16th to the 19th centuries, were displayed in museums throughout Italy. The Foundation also holds conferences and seminars to promote the work of women artists.
Her book Invisible Women: Forgotten Artists of Florence (2009) documents women painters in Florence and their thousands of works on display or in storage in museums in Italy and elsewhere.  In 2012, she followed up with a guidebook co-authored with Linda Falcone, which describes where to view artworks by women artists in the public collections of Florence: Art by Women in Florence: A Guide through Five Hundred Years (The Florentine Press, 2012).
In 2008, Fortune became a co-founder of the Indianapolis City Ballet. She is also noted for the Jane Fortune Outstanding Women Visiting Artist Lecture at Herron School of Art and Design, which she endowed.
"She had a great passion for the arts and for empowering female artists. Her support for The Cabaret has been immeasurable," wrote Cabaret Artistic Director and CEO Shannon Forsell about Fortune in a press release.
Fortune was the recipient of an ARTI Volunteer/Patron Award at the 2018 Start with Art luncheon.
Her passing was noted in Arty Magazine.
Services were held for Fortune at the Second Presbyterian Church on Sept. 26. In lieu of flowers, mourners were asked to contribute to the Advancing Women Artists Foundation.   
"To ensure Jane will always have a seat at The Cabaret alongside her late partner Bob Hesse, we will honor their tremendous legacy by dedicating a banquette in their names at Kate Baldwin's performance on Friday, November 30," wrote Forsell.